Easy to use
View your documents, delete and filter them according to topic, domain and date
Secure
KBC constantly ensures your e-document box is well secured.
Multiple languages
Choose from four: Dutch, French, German or English.
What is eDocumentBox?
eDocumentBox is an application that securely groups together your bank documents in a structured way, so that you can find them where and when you want.
Advantages
You use filters to help locate what you want to find

Your information is secured by KBC

You have four languages to choose from
Secure and user-friendly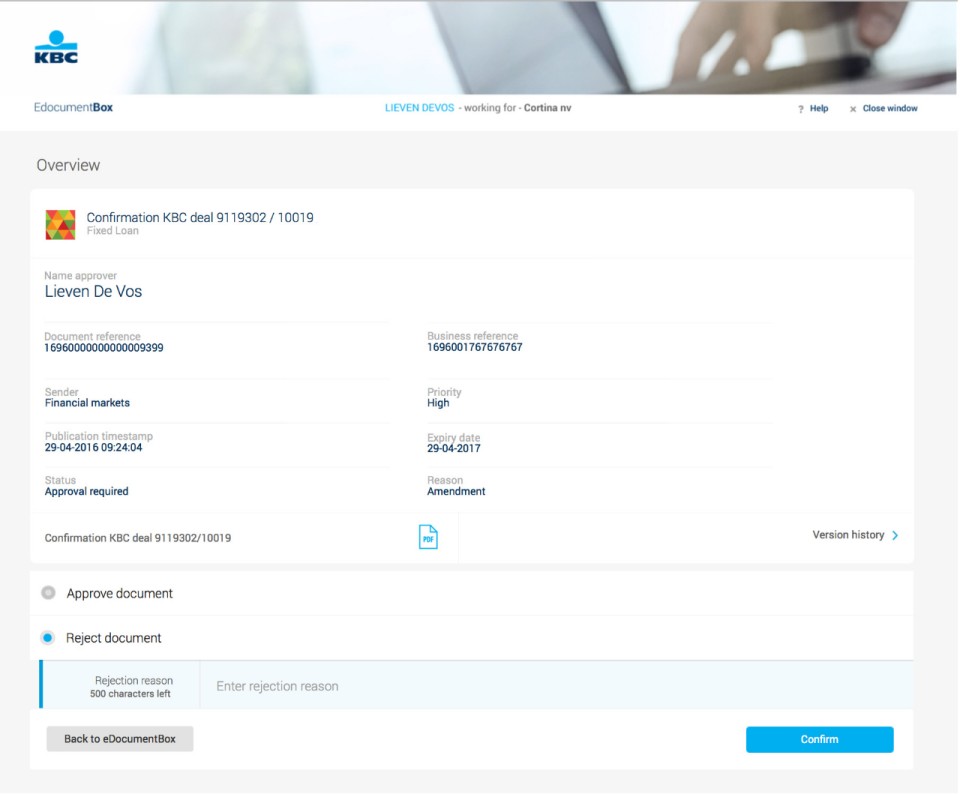 When you're dealing with confidential information, you want to be sure that it is securely stored. eDocumentBox is an inbox for receiving documents sent to you by the bank.
What's more, KBC does everything in its power to keep the application secure. You, therefore, have peace of mind knowing that your information is properly embedded and protected.
Goodbye chaos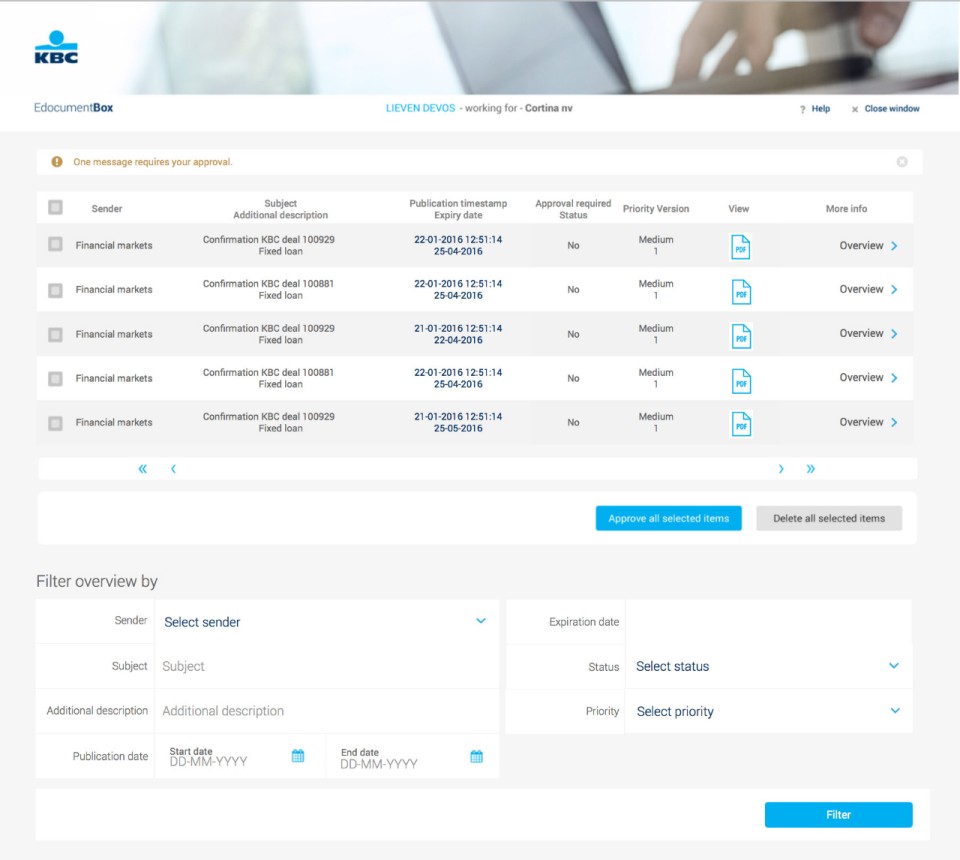 It's time to get organised! In eDocumentBox, you can easily locate information using the handy search and filter features.
You can use filters to find documents by subject, domain and publication date, which gives you the time to read them at your own leisure.
Logging in with KBC Sign for Business
Having KBC Sign for Business on your smartphone allows you to log in easily to the portal that opens up eDocumentBox.
Learn more
If you're interested in eDocumentBox, feel free to get in contact with your relationship manager at KBC or call the KBC-Helpdesk.