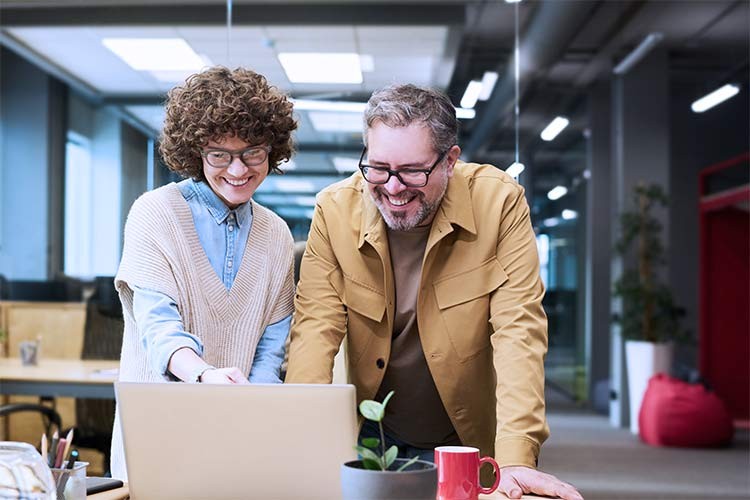 Why take out a bank guarantee?
As an entrepreneur, you want the guarantee that your customers, suppliers and business partners will make payment. They too have similar expectations, wanting assurances that you will fulfil your contract obligations on time. With a bank guarantee, you secure payment and mutual trust in your business relationships.
When do you need a bank guarantee?
Doing business can entail all sorts of risks. If something goes wrong, such as a payment not being made, an order being cancelled or goods not being delivered, the business relationship can take a serious turn for the worse.
To cover the risk of non-payment, customers (applicants) may request a bank guarantee. In some cases, a bank guarantee is mandatory, but it is often used as a useful tool to reassure your business partners.
https://www.youtube-nocookie.com/watch?v=SFD121GFrJo
Good arrangements make for good business partners
A bank guarantee is a form of credit whereby your bank unconditionally undertakes to act on your behalf and pay a certain sum of money to your business partner as compensation should you fail to meet your financial obligations.
Three parties are involved in a bank guarantee:
The customer (who applies for the guarantee)
The beneficiary (the counterparty or creditor)
The bank (who acts as guarantor)
More security
Having a bank guarantee lets your business partners know that your bank stands behind you and will pay the amount owed if you can't. It means you won't have to dip into your working capital, which in turn gives you more financial freedom.
What's more, a bank guarantee can support the growth of your business at home and abroad. Securing business deals becomes much easier because of the security you offer your counterparty.
The benefits of a KBC Bank Guarantee
24/7 capability to apply digitally in KBC Mobile, KBC Touch of or KBC Business Dashboard
Transparent all-in rate
Different types of bank guarantee (including customised ones)
Fast issuance (your counterparty receives the bank guarantee no later than the next banking day)
 
What types of bank guarantee are there?
KBC provides purpose-specific bank guarantees.
The most common bank guarantees cover:
Government contracts
The performance of works
Leases
Repayment of advances
The delivery of goods or services