If you are a doctor, dentist, pharmacist, physiotherapist, speech therapist, midwife or self-employed nurse who has signed up to the national agreements of the National Institute for Health and Disability Insurance (NIHDI), you are entitled to an annual allowance from them. You can use this allowance to take out social pension savings insurance, such as the KBC Life Pension Plan – NIHDI.
Why choose a KBC Life Pension Plan – NIHDI?
If you are an independent medical practitioner and are using your NIHDI allowance to take out a KBC Life Pension Plan – NIHDI, you will receive a sound protection plan tailored to your needs. This allows you to build up supplementary pension with guaranteed return and, thanks to the various types of solidarity cover, you will also receive additional protection in the event of work disability, disability and maternity leave.
Good to know
KBC will transfer your contract details to the NIHDI through a secure server, so that your NIHDI allowance is automatically credited to your policy. You don't need to do a thing. It couldn't be easier!
Protected by four types of solidarity cover
KBC Insurance uses 90% of your premium for pension accrual and any supplementary death cover. The remaining 10% goes to four solidarity benefits that provide extra protection:
Funding of your supplementary pension should you become unfit for work due to an illness or accident
Funding of your supplementary pension should you become physically disabled due to an illness or accident
Funding of your supplementary pension and additional compensation in the event of maternity leave
Compensation for loss of income in the form of an annuity should you become incapacitated for work following an illness or accident
Good to know
The additional cover under the KBC Life Pension Plan – NIHDI is a nice bonus, but the benefits are relatively limited. Solid guaranteed income insurance therefore remains an absolute must for anyone who is self-employed.
Secure: guaranteed income
Are you buying a KBC Life Pension Plan – NIHDI today? Then the guaranteed interest rate is 1.70%. If the interest rate changes, that only affects deposits as of that date.

Sign up to the solidarity system without medical formalities
The supplementary cover is offered on the basis of solidarity between insured persons.This means you can sign up to the solidarity system without a medical questionnaire or examination.
Product features of the KBC Life Pension Plan – NIHDI
| | |
| --- | --- |
| Legal form | Guaranteed-rate life insurance (Class 21) |
| Term | Up to the statutory retirement age or in the event of the premature death of the insured. |
| Deposits | The solidarity contribution is 10% of each deposit in a social pension agreement. The remaining 90% goes towards building up a pension. |
Information about sustainability
This product promotes environmental and social characteristics that allow contributing to a positive impact on the environment or society, but does not have a sustainable investment as an objective. Moreover, we strive to limit any negative impact on the environment or society based on a responsible investment policy. More information can be found in your info sheet.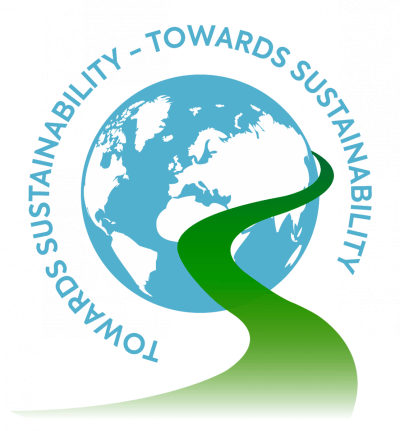 This product was awarded the 'Towards Sustainability' label for a period of one year. The label, which was developed by Febelfin (the Belgian banking federation), is re-evaluated every year. It is a quality standard under the supervision of the Central Labelling Agency of the Belgian SRI Label (CLA). The standard defines several minimum requirements that sustainable financial products must meet at product level and in the investment process. See www.towardssustainability.be/en/quality-standard for more details. Products that are awarded this label may not meet your own sustainability objectives and the label itself may not necessarily meet the requirements of future national or European regulations. Learn more at www.fsma.be/en/sustainable-finance.
Can the NIHDI insurance policy be combined with other life insurance policies?
Yes, you can join a social VSPSS or an individual pension savings scheme or take out individual life insurance in addition to the KBC Life Pension Plan – NIHDI. You can also combine the NIHDI policy with a group insurance policy or anIPS, provided you take into account the 80% rule.
According to the 80% rule, the premiums for the supplementary pension may only be deducted if the statutory and the supplementary pension (expressed as an annuity) do not amount together to more than 80% of your final normal gross annual salary, taking account of a normal career.