Loyalty card and marketing tool in one!
Joyn kills two birds with one stone: fostering customer relations and gathering useful data.
Handy e-mail tool
Lets you inform customers of new products and promotions.
Interactive loyalty scheme like no other
Your customers save up points on their card or app for great benefits.
What is Joyn?
For your customers, Joyn is a handy, digital loyalty card for a number of stores all at the same time. For you, it's an essential marketing tool that you can't afford to be without.
How it works
By using an actual card or scanning an app on your iPad, your customers get points that count towards fun prizes or super discounts. Every scan allows you to collect useful details, such as their e-mail address, age, sex and postcode. Details that allow you to carry out targeted marketing campaigns.
The app also shows customers other businesses that use Joyn. Yours included, maybe, so that it helps your business grow even more.
Enhance customer retention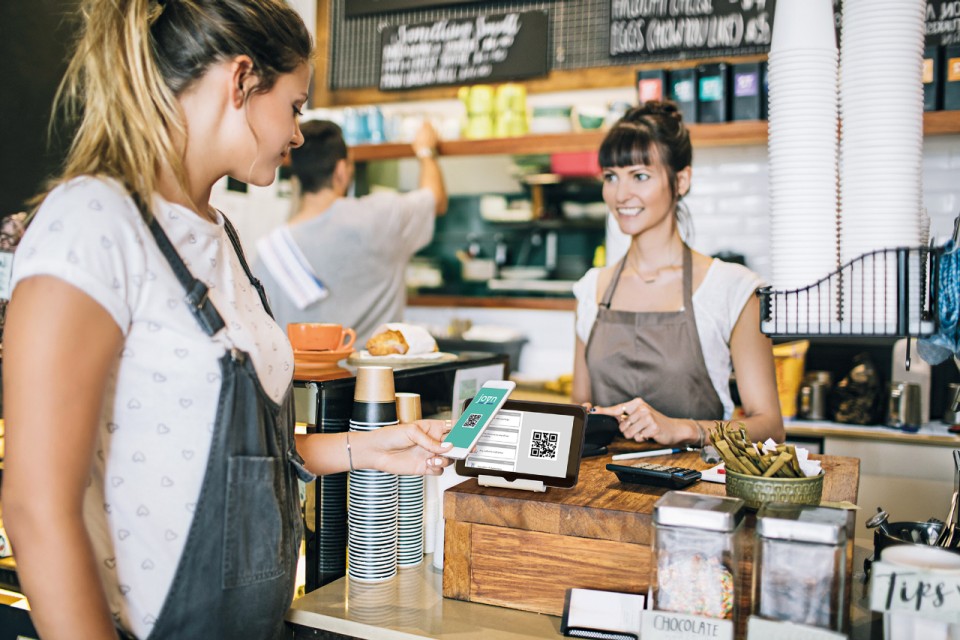 Joyn is the innovative way to strengthen relations between your business and your customers. It's fast, easy and efficient. Now isn't that exactly what you need?
An interactive, original saving scheme allows you to quickly give your customers something to smile about. They'll be more than happy to beat a path back to your store!
The customer details you gather help you develop smart marketing campaigns. You can make offers that match your customers' profiles perfectly.
Handy e-mail tool
Joyn incorporates an extensive e-mail tool, helping you set up personalised, targeted e-mail campaigns.  For instance, you can target an offer to just women aged between 25 and 40, or to men in your home region. 
You can also get the e-mail tool to send out automated e-mails. A tidy discount on your customer's birthday might be a good opportunity or if they haven't dropped by for a while.
Good to know
Some 2 million consumers are already able to use their Joyn loyalty card at more than 7,500 retailers.
What you pay
A subscription costs 49 euros per month.

What you get
Joyn app for iPad: connect with your customers in a unique way when they buy from you and scan their Joyn card or app on your iPad.
Customer base: Get useful data and build up an online customer base in Joyn's merchant portal to get to know your customers even better.
E-mail campaigns: Send targeted e-mails based on customer data for faster and more frequent repeat business.
Joyn newsletter: Reach hundreds of new customers in your area with great coupon offers available through Joyn's newsletter.
Competitions: Do more than just let your customers save up points for rewards from your business with free competitions to win great prizes with every scan.
Training courses: Train up and take your business to the next digital level with courses that boost your skills and help you tap into new opportunities.
Expertise: Stay ahead with Joyn's unique insights into your sector and respond to changes like collecting customer data in full accordance with the EU's General Data Protection Regulation (GDPR).
Advice by phone: Call Joyn's advisers for personalised marketing advice on + 32 2 588 03 05.