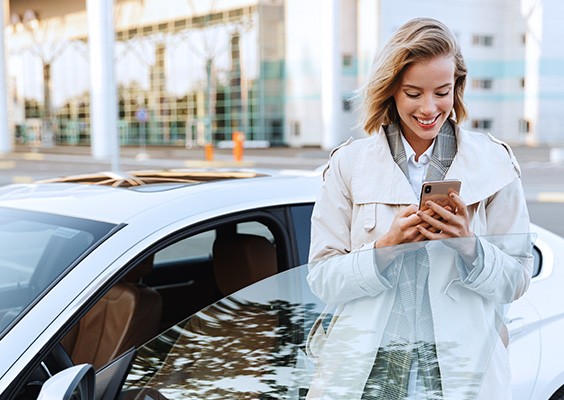 Financial leasing
Finance your car or van the easy way with our leasing option
Collateral not required
Nothing to pay upfront
Monthly VAT payments
Arrange your finance online and get back your origination fee!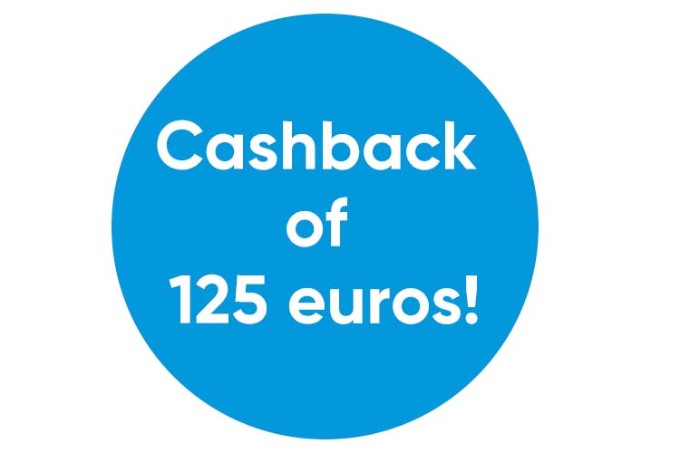 A new year's started and that means it could be time to get a new company car. At KBC, we're more than happy to do our bit and will refund your origination fee when you take out your loan online between 9 January 2023 and 9 March 2023. Not only that, you also benefit from low rate car finance during this period.
Work out your loan in one of our online apps. If you're happy with the offer, apply for your loan right away online. Your origination fee will be refunded to your account later on without you having to do anything.
* Learn more about the offer terms and conditions.
Why go for financial leasing?
Whether you've an established business or are just starting one, a company car is often an indispensable part of your business. However, it could be that you want to use your financial reserves for other investments instead of using them to buy a car.
That's why KBC offers three different options when it comes to financing a company car: leasing, renting and an investment credit. If you opt for leasing, you get to choose the type of car, the dealership and the insurance company. If you have a preference for something, just submit an application and we'll get back to you within 24 hours.
With financial leasing, you don't have to make a down payment: KBC pays the full amount of the investment to the supplier (the dealership), including the VAT on the car. You pay back the VAT over time to KBC.
By opting for leasing, you also maintain your company's borrowing capacity, as no additional collateral is usually required.
When your contract ends, you can purchase the car for the residual value specified in the contract (4% as standard).
More about financial leasing
With financial leasing, KBC purchases the vehicle and you acquire the right to use it. The purchase invoice for your car is in our name, making KBC the owner.

You don't have to pay us anything upfront. We pay the full investment amount, including the VAT, to the dealership. As soon as your contract starts, you therefore start paying the VAT too via the monthly lease invoices.

You are also responsible for things like maintenance, repairs, tyres, breakdown assistance, fuel and insurance.
 
Once you have bought the car, you obviously have to process it in your accounts.
With leasing, this is done through capitalisation and depreciation of the asset on your balance sheet. 

Leasing and renting are similar at first sight, but you should be aware of some important differences. As regards the accounting treatment of leasing, for instance, you capitalise and depreciate the asset on your balance sheet in a similar way to an investment credit.

With renting, it is a different story. You record the invoice in the income statement as an expense and you can also opt for a higher first invoice of up to 30%.

If you're interested in the purchase option, it's possible with both leasing and renting, but the residual value specified in the contract is different.

At KBC, the standard residual value is 4% for leasing and 16% for renting.
.When you opt for a traditional investment credit, you immediately become the full owner of the vehicle, because it's you who buys it. KBC merely helps you finance it.

If you go for the leasing option, you have the right to use the car.


Your personal preferences and financial situation are important when deciding whether to go for an investment credit, leasing or renting.

We have separate pages that explain the main differences regarding the accounting treatment involved, the conditions for the purchase option and who owns the vehicle. This will help you find the option that suits you best.

If you're still unsure, run a simulation in KBC Mobile or KBC Touch and KBC will suggest the best solution for your business.
1. Choose a car and get a quote from an official dealership
2. Apply for your financial leasing facility online
3. Once your application is approved and the contracts signed online, we'll confirm the order with your dealer
4. Collect your car as soon as your dealer contacts you and we'll take care of the rest
5. Pay the regular invoice to KBC


Our fleet is made up of some 20 vehicles. We've gone for KBC's leasing solution for many years now because our dedicated contact quickly and accurately handles and follows up our files. What's more, the online app – in my opinion – is the best on the market.
Johan van Dievoet, Eagle Cleaning