What is the SafeShops.be label?

SafeShops.be is an initiative by a number of leading Belgian online stores like coolblue.be, sunweb.be, vente-exclusive.com, proxis.com and yvesrocher.be. Their aim? To increase Belgian consumer trust in online shopping. Because, when customers shop online, they always expose a little bit of themselves. They give you their personal and financial details, and their trust. With the SafeShops.be label, you show them that you're worthy of their trust. Black on white, it tells them that your online store is secure and that you're legally compliant.
How to get your quality label
SafeShops.be checks your online store on 21 aspects. An independent law firm verifies things such as whether you:
give people the legal cooling-off period,
give customers full, accurate explanations of the payment and delivery procedures,
comply with the statutory warranty period,
have a clearly defined complaints policy,
state that you respect customers' privacy,
show how they can contact you,
always state the full price of your products or services.
Because different sectors have different requirements, the certification procedure also differs between sectors.
Get guidance. And more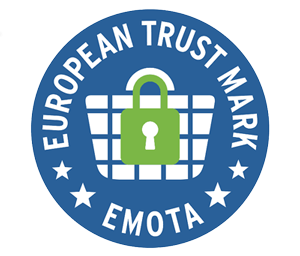 SafeShops.be does not abandon you to your fate. During the entire procedure, their legal experts are at your side every step of the way. If you need to change something in your online store, they'll think proactively and suggest a solution.
And you get extra attention if you're just starting up. For instance, you get a standard package of general terms and conditions, sample privacy and cookie policies and explanations about the certification procedure.
In addition to the SafeShops.be label, you get Emota European Trust,  lending your online shop an air of confidence that carries right across Europe.
Special rates via your KBC account
Want the SafeShops.be quality label for your online store? If you pay your takings into a KBC account, SafeShops will screen your online store at a special discount rate.
Once screened, you'll meet all the legal requirements and can boost the quality of your online store by stamping it 'certified by SafeShops.be'.
If all you need is general terms and conditions, SafeShops will draw them up or revise the ones you have. In four languages.