Tailored to the needs of your business
Put together KBC-Online for Business yourself to suit your specific needs. Choose the standard package or enhance it with specialised apps.
Manage multiple business accounts
Manage the business accounts of different companies by pooling them in one subscription.
Add multiple users
Add employees as additional users and set authorisations and user rights for each one.
What is KBC-Online for Business?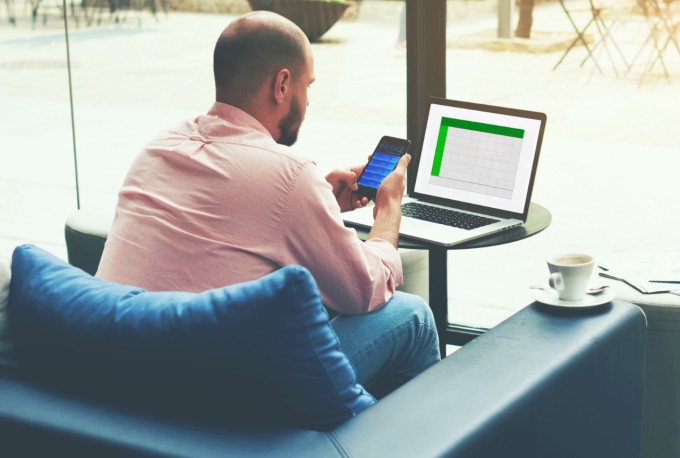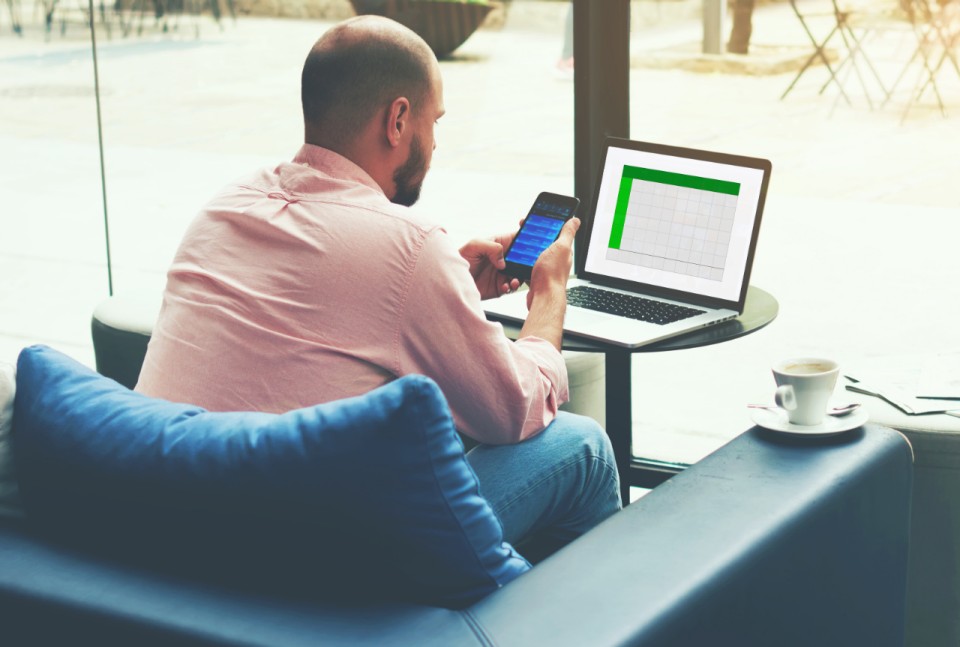 KBC-Online for Business is the online banking app for SMEs that makes it easy to manage domestic payments from a PC or tablet. You can customise the package to suit the needs of your business by easily adding extra accounts, users or specialised apps.

Why opt for KBC-Online for Business?
KBC-Online for Business enables you to keep track of your payments easily, wherever and whenever you wish. Find out about all the benefits below.
1. Tailored to the needs of your business
You can put together KBC-Online for Business yourself. Enhance the basic package with specialised apps that you yourself can activate on your computer so you can get started right away.
2. Separate access for employees
Bank together with your employees. Add them as additional users and set authorisations and user rights. Each employee receives a personal access code.
3. Pool different business accounts in one subscription
If you have several businesses, you can add multiple business accounts to your Online for Business subscription. That way, you have a clear view of the financial position of the different companies whenever and wherever you choose.

What options are available to you in KBC-Online for Business?
KBC-Online for Business lets you easily register transfers within Europe. All registered transfers are stored in an online worksheet, where you can select multiple orders to sign in one go and send them to the bank. 

You can store up to 999 payments
You can also use KBC-Online for Business to register instructions for international payments as well as SEPA Credit Transfers. These are payments to countries outside the EU or payments in a currency other than the euro.
It's easy to keep track of payment instructions and files you have sent in this app. For example, you can see which payments have already been processed and which haven't. You then have the option to delete a payment that has not yet been processed from your online worksheet.

You can also add a digital signature to payment instructions and to files sent at an earlier date. This can be useful when several people have to sign a transaction before it is carried out.
View and manage your SEPA Direct Debits. The SEPA Direct Debit allows you to give a European creditor (the Belgian or European supplier of your goods or services) permission to collect payment automatically for your future invoices. This ensures that your invoices are paid on time and simplifies your administration.
IKBC-Online for Business gives you the capability to retrieve details of transactions on all your accounts for the previous 10 years. You can then create reports for all these transactions based on certain selection criteria. You can do this whenever and as often as you like, in both PDF and CSV format.

This app enables you to see what has been spent on the KBC Mastercard Business Extra and KBC Mastercard Business Essential. Since this information is of a confidential nature, the administrator looking after the KBC-Online for Business subscription decides which employees are allowed to view it.

Moreover, certain credit cards can be excluded from the overview if, for instance, they have also been used to pay for personal items.
Get digital statements fast in a format you can easily use with your accounting software. Choose from a variety of formats:

CODA
MT940
XML CAMT 053 version 2
XML CAMT 053 version 3


KBC-Online for Business lets you make term investments and buy into investment funds. Keep track of your financial position using the overview of your current term investments and custody accounts.

If you offer your staff employee benefits such as group insurance or stock option plans, you can keep perfect track of these too in KBC-Online for Business.
 
Online for Business lets you easily add all your business accounts. That includes your accounts at other banks, so a clear view of all your cash flows is just a click away. You can also easily check and manage access you've given to third parties.
Learn more