A clear overview
An up-to-date and detailed overview of your investments at all times.
Always well-informed
You are quickly informed of events with an impact on your portfolio.
Our experts at your service
Our investment experts are here to help you.
Crystal-clear reporting, every step of the way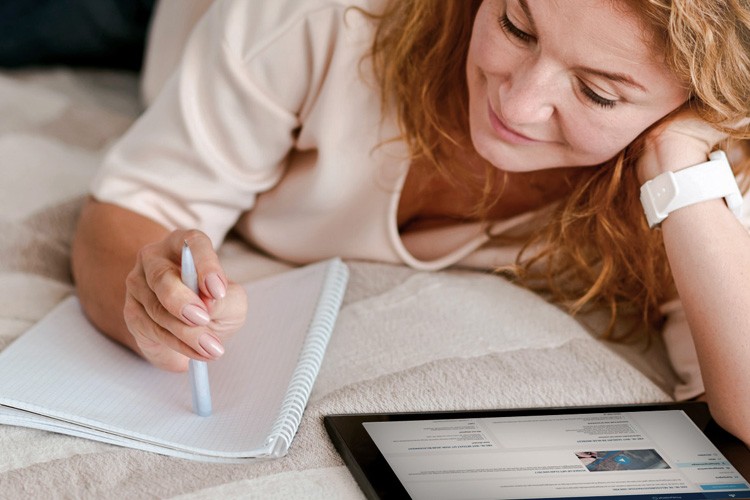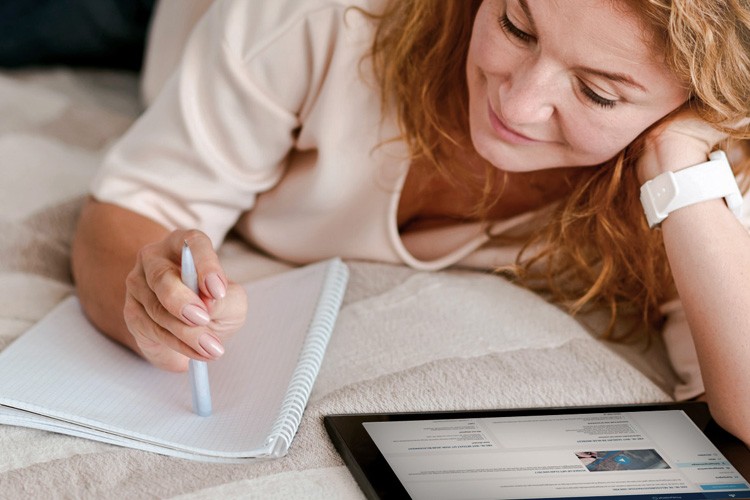 At KBC Private Banking, you can count on clear structural reporting. You receive regular portfolio reports, giving you an insight into:
• Your return: how much has the value of your portfolio changed? And where do you stand today, including your net result?
• Your portfolio allocation: in which asset categories, products and currencies are you currently invested?
• The risk: are you more defensively invested, or are you focusing more dynamically on a few shares?
• Your positions: what products are present in your portfolio?
In addition to this, you can always consult this report in Doccle, your digital filing cabinet, and in KBC Invest. So you have a clear view of your investment portfolio at any time of day, wherever you are.
 
KBC Invest, a clear view of your assets at all times
Want to take a quiet look during the evening or weekend at how your investments are doing? Discover KBC Invest, the digital flagship for your investments.
Always up to date
Whether you're at home or out and about, KBC Invest means you can log in wherever you like, using your computer or tablet. You can check the return, value, composition and evolution of your investment portfolio at a glance. KBC Invest also makes it easy to keep your finger on the pulse, thanks to the details it contains of your maturity dates and interesting investment themes. But we also highlight a selection of attractive products. 
Sign your orders online
Sign an investment order from home? That's possible with KBC Invest too. Your private banker will talk to you whenever they detect an investment opportunity for you. They will then send you a personal proposal via KBC Invest, which you can simply sign electronically at home.
Professional and private
Would you like to track your professional and your private investments separately? That's no problem with KBC Invest for Business. This application has been specially developed to digitally track your business investments. You can launch it from your Business Dashboard.
More digital tools
It's not just your investment portfolio that's in good hands digitally at KBC Private Banking. We also offer a variety of digital applications for your computer, smartphone or tablet, which meet all your needs.
Bolero
Like to track the stock market and your portfolio anytime and anywhere? Follow prices in real time? Place orders immediately? The Bolero app is a fast and user-friendly investment tool. 
KBC Touch
With KBC Touch, you can quickly and securely manage a wide range of banking and insurance matters. On both your tablet and your computer. Display and print out your statements, track your income and expenses, simulate and apply for a new loan... you can do it all without having to visit your bank branch.
You will also find an overview in KBC Touch of your savings and investment products. We display the number of items, for instance, the price, term and current value of your investment products. And would you like more detailed information on your investment portfolio? In that case, you can switch from KBC Touch to KBC Invest at the push of a button.
Sign documents digitally? From loan agreements to powers of attorney, KBC Touch is the ideal instrument for signing your documents at home.
 
KBC Mobile
KBC Mobile is the smartphone app you can use to do your banking at any time of day or night. From checking your balance to performing quick transfers, KBC Mobile means you always have your bank in your pocket.
But it's not just for transfers: you can also open a savings account, request a credit card and adjust your bank card limits. This application is also about 100% ease of use, with several unique functions: cardless payment for online purchases, for instance, or cash withdrawals using your smartphone. And if you want to check your investment portfolio quickly while you're out and about, KBC Mobile shows you how it's performing anywhere, any time!
 
Interested in KBC Invest or another digital application? Find a branch near you.