On your smartphone, tablet and desktop
Consult your bank and insurance documents in KBC Touch, KBC Mobile, KBC Business Dashboard or KBC Business. Plenty of options available!
Secure and totally free of charge
Store all your documents in one secure digital filing cabinet, without having to pay a cent.
Available 24/7
As soon as a new document is available, you will receive an e-mail. From then on, you can consult this document at any time you like.
What is Doccle?
Doccle is a digital filing cabinet. You can store all documents there and also manage them online. KBC is working together with this document management expert to make digital communication possible. In this way, your bank and insurance documents are digitally available in the various KBC applications.
Have you too opted for digital communication?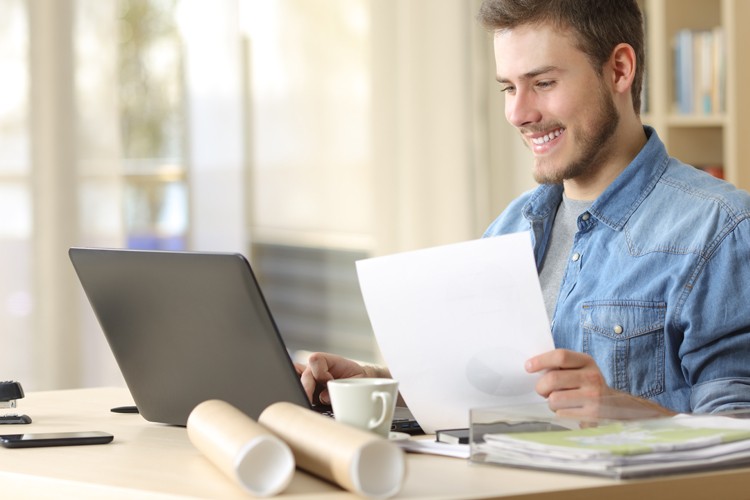 Is your office filled with papers, such as tax certificates, contracts and billing statements? Not any more! Thanks to the collaboration between KBC and Doccle, you can now consult, download and print all these documents from the KBC applications.
Do you want to go digital with your company? Then adjust your communication preference to digital communication under Profile in KBC Touch or Communication in the KBC Business Dashboard.
Get more done with a Doccle account
Do you want to be able to do more with your KBC documents, such as paying invoices or sharing documents? Then create a Doccle account to get the most out of these features.
Extra options with a Doccle account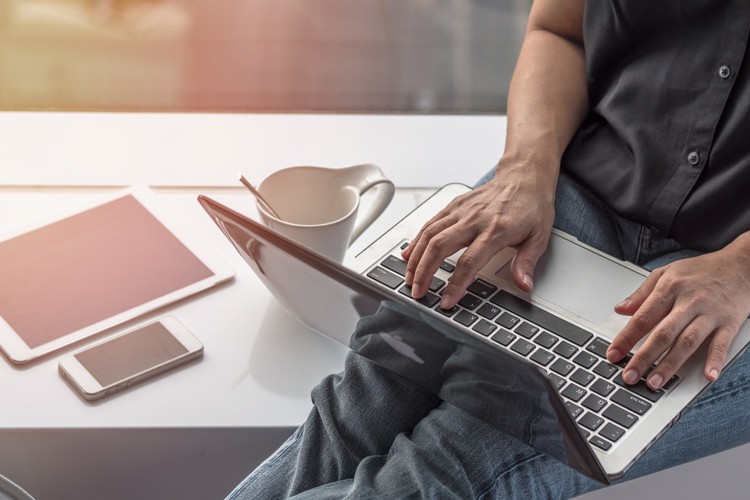 One central platform
Receive all your documents from KBC and other Doccle partners in one central location. All the while, your KBC documents will, of course, always be available in your KBC applications.
Pay bills
With the KBC Payment Button, you go to your familiar KBC environment, where you can pay your invoices right away. Mobile payment is also possible, no card reader required.
Share documents
Would you like to share bank documents with your partner or invoices with your accountant? With Doccle, you do this the quick, safe and easy way. Guaranteed to save you time!
 
Start using Doccle
If you have already opted for digital communication, please go to the overview of your documents in the KBC Touch messaging centre or the KBC Business Dashboard, or to the communication centre in the KBC Mobile or KBC Business.
There you can activate Doccle quickly and easily by logging in with an existing account or by creating a new account.
Frequently Asked Questions
Documents will remain available in Doccle's digital filling cabinet for at least 7 years. Unless you have removed something yourself, you can always find your new and old administration there.

What is more, documents will never disappear from Doccle and the KBC applications without you being informed.
Tax certificates, digitally signed contracts and billing statements are safely stored in the digital filing cabinet. Thanks to Doccle, you can now consult those bank and insurance documents in your KBC apps.
Would you like to share documents with a legal representative, an accountant or another staff member? Share documents securely by sharing a link from your Doccle account to the Doccle account of the other person.

Never share your password. When you share your password, that person will have access to all the documents in your account, including private documents and documents of another company.
To guarantee your privacy and security, Doccle relies on Atos Worldline. They have years of know-how in providing security for online transactions. Furthermore, your data will never be used by Doccle or passed onto third parties for other purposes. Also, no partner of Doccle has ever access to documents or data of other partners.
We recommend that you create a separate account for each company. This way, you will receive documents only in the account of the company for which they were intended.

When you, however, opt for a joint account, you will receive all the documents of all your different companies in one central location.
Yes, you can also use your private account for your business documents. This way, you only have to log in once. We do recommend, however, that you keep everything separate and create an extra account for your company(ies).
Once you've picked up your registered digital document using itsme® or your eID and downloaded it, you can find it under 'My documents'.
Do you have any further questions about Doccle?