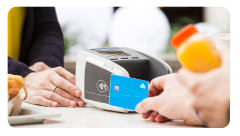 Ask your customers to hold their card close to the contactless payment symbol on your payment terminal for a few seconds (there's no need to touch it). They don't need to enter their PIN for payments of 50 euros or less, so they don't have to touch any keys. However, they'll need to enter it if what they're buying costs over 50 euros.

A contactless payment of less than 50 euros gets declined
That means your customer has probably made a number of consecutive, PINless contactless payments for more than 150 euros (for instance, 45 euros + 45 euros + 45 euros + 25 euros). In that case, ask your customer to insert their payment card into the terminal and enter their PIN.

Can any customer pay by contactless?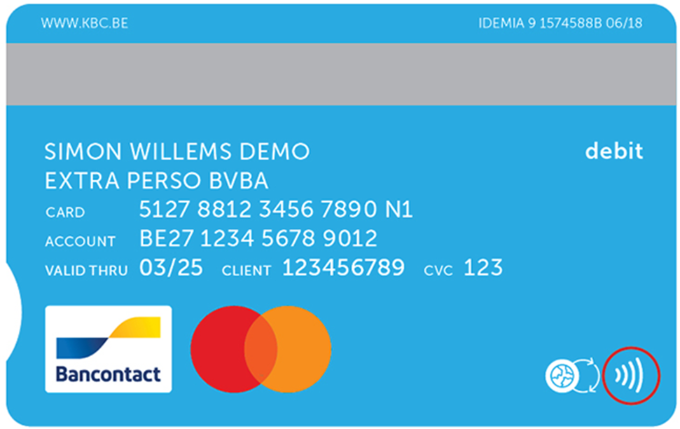 Your customers can pay without touching a payment terminal if they have a debit or credit card with the contactless logo on it (four radio waves).
If it doesn't work, they may need to activate their card's contactless feature (they might have to contact their bank for this).
Don't have a payment terminal?
Apply for one the easy way.

Your customers can make contactless payments in a number of other ways, including:

by QR code
using MobilePay or Payconiq by Bancontact
Your customers can pay you on their phone by opening the KBC Mobile app or the Payconiq by Bancontact app and tapping the MobilePay icon. Here's how it works:


Display a QR code at your till where it can be easily seen
Ask your customers to scan the QR code with their phone
Get them to confirm payments by entering a PIN on their phone
That way, your customers only touch their phone, not the terminal.
Don't have Payconiq?
Apply for Payconiq now and see for yourself just how easy it is.
at your payment terminal
using Google Pay or Apple Pay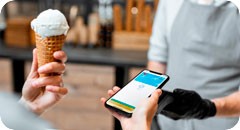 Your customers can pay using the Google Pay app on an Android phone or Apple Pay for iPhone.
All they have to do is hold their phone close to your payment terminal to pay. Their phone confirms when payment has been made, as does your payment terminal.
by smartwatch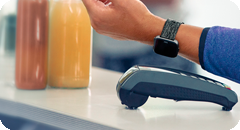 Your customers can also use an Android smartwatch or a Garmin, Fitbit or Apple smartwatch to pay. They simply hold it close to the contactless symbol on your terminal (there's no need to touch it) and confirm the payment on their watch.
If you're looking for a smart method of getting paid in your online shop, check out Payconiq, the KBC Payment Button and KBC Paypage. Keeping an eye on incoming payments couldn't be easier.