Pimp your K'Ching app
Already downloaded KBC K'Ching to your smartphone? Wicked! So you're probably already up to speed with this new kid on the block. But did you know you can also pimp the app with cool themes and handy gadgets? If you didn't, no worries. Just scroll down to find out everything there is to know. 

A new look for your app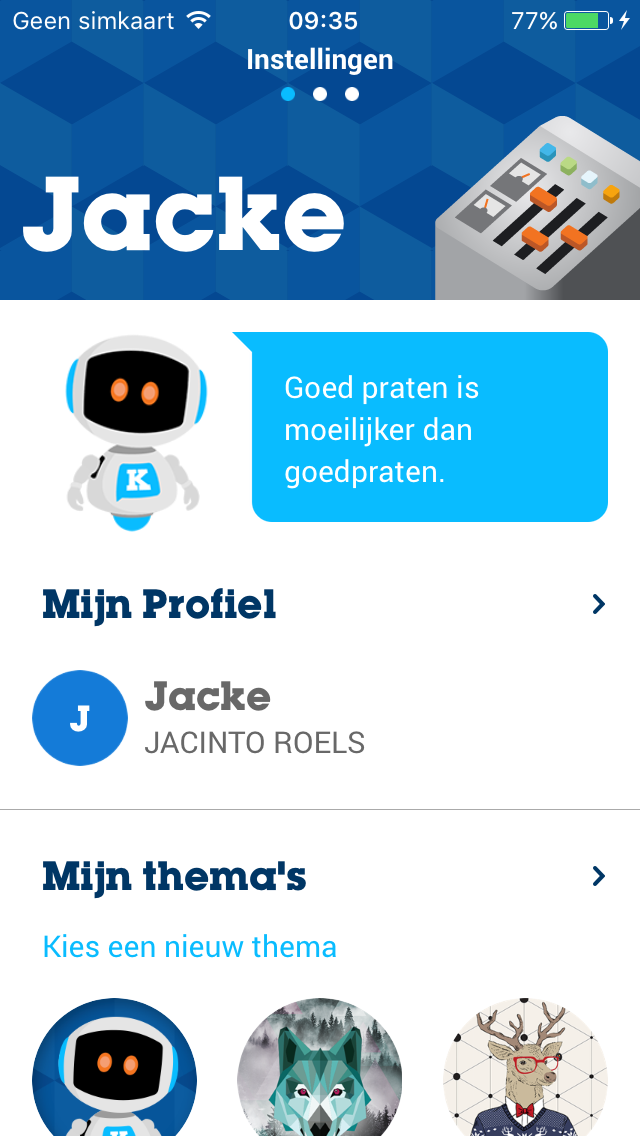 If you prefer to talk to someone other than K'Ching, that can be sorted! By choosing another theme, you change the colour and appearance of your personal K'Ching avatar. And each theme comes with a buddy all of its own. And not just any old buddy. They include a mean wolf, the winking water melon and a cool deer!

Alternatively, how's about a skin that's not only cool, but also a work of art? Check out our funky, street-artist-designed skins for K'Ching!

Zo'n nieuw thema instellen is heel simpel: 
Log in to K'Ching and go to your settings
Scroll down a bit and tap My skins
Choose your favourite theme
Nice one! Your personalised K'Ching page now looks the part
Maybe a photo of you and your friends at an epic party or a selfie with your sweetheart is more your idea of a background? We've got that covered too! Personalise your app as much as you want by uploading your own photos.
Log in to K'Ching and go to your settings
Scroll down a bit and tap My skins
Upload your photos under My K'Ching
Set your photo how you like it and confirm
Enjoy K'Ching your way!
Add your friends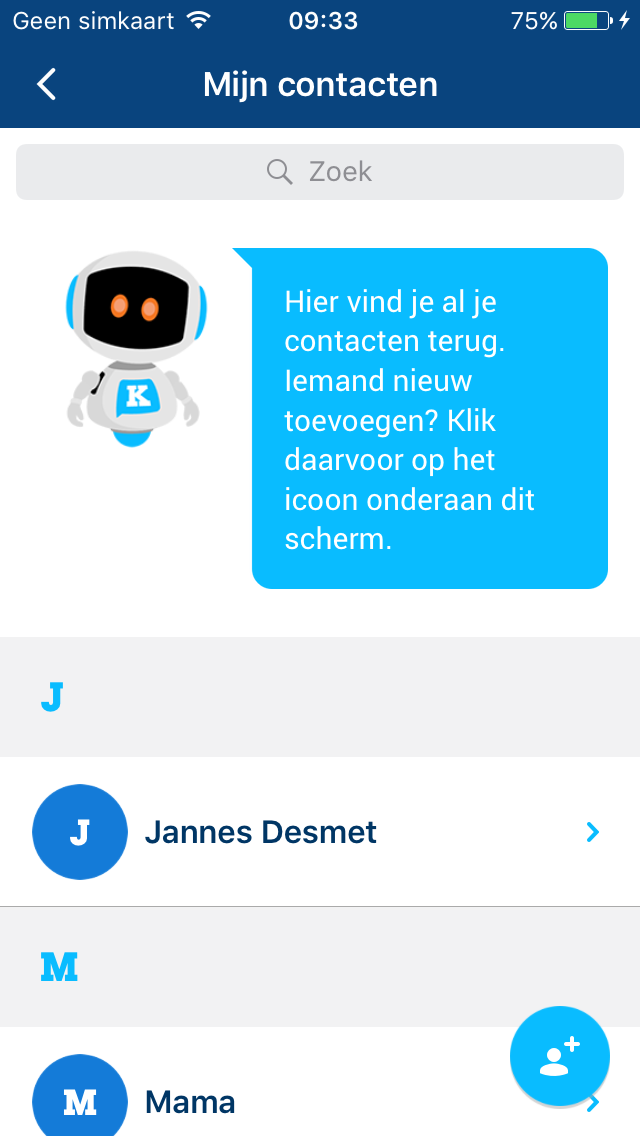 Set up your own list of friends and add friends and family to your contacts. Let your imagination run riot and give your friends funny nicknames and upload fun photos. It means you can pay your buddy in a flash for that drink because you've forgotten your wallet again. Oops!

Adding new friends is a piece of cake:

Log in to K'Ching and go to your profile
Tap 'My contacts'
Follow your buddy's tips and tap the icon at the bottom of the screen
Create a new contact using their first name, surname, nickname and account number
Also add a photo if you feel like it
And you're good to go!
Check in a flash how much money you have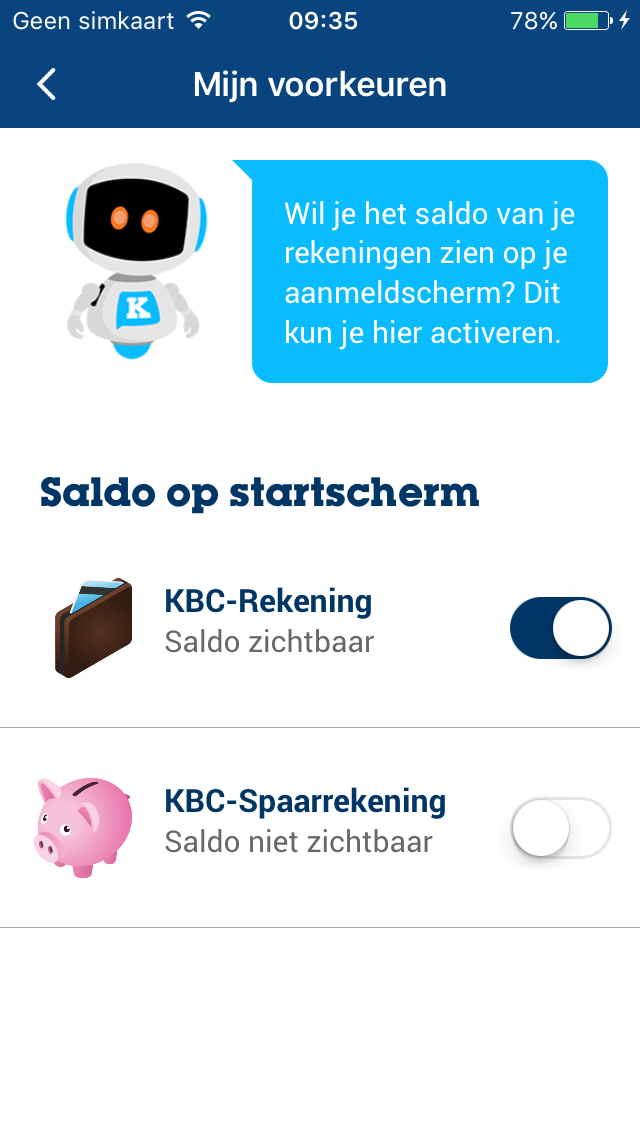 Did you know that you can see how much money you have without logging in to the app? It'll save you the trouble of logging in each time to find out that you're skint. You have to admit, that's handy! 
Log in to K'Ching and go to your profile
Tap 'My preferences'
Now choose whether to see the balances of your current and savings accounts without logging in by moving the slider to the left or right
The function can always be disabled so that your balances are hidden again
BTW: Interested in more cool things to do in K'Ching? Learn more about them now.
BTWA: Got a question about K'Ching? Then you might just find the answer on our FAQs page!