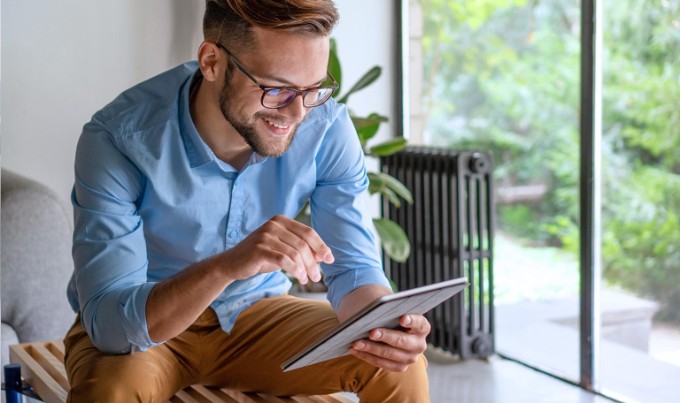 Make your own investments online
Numerous order options
Full control over everything
Daily tips
What is Bolero?
Bolero lets you keep a close eye on the markets and your investment portfolio online, track prices in real time and place orders instantly. The Bolero platform and handy apps enable you to monitor your investments online yourself and without advice.
Benefits of Bolero
Free account
Invest through Bolero at low prices. Get a free Bolero account with no custody fees to pay and great rates (in Dutch or in French) on transaction orders like 2.50 euros for orders up to 250 euros from the Bolero ETF playlist.

Track your portfolio
Keep control of your portfolio in the palm of your hand when you're on the go and get instant market updates right from your smartphone.
Buy and sell
Buy shares, bonds, trackers or turbos on more than 20 stock exchanges with just a few taps on your mobile.
Tips and news
Get daily investment tips and analysis on the latest stock market news. Familiarise yourself with the markets even more with our webinars, special investor events and Bolero Academy. 

Receive Bolero's no-strings-attached 'ABC de la Bourse' publication.
A complete pack containing a brochure, a schedule of rates and charges, and account-opening documents: apply online (in French).

Point Bourse
Did you know that...
You don't have to invest all your assets yourself using Bolero. You also have the option of investing some of them yourself and choosing a different solution for the rest.
For instance, you could get guidance from Matti, Bolero's smart digital investment assistant (in French). After first asking you a few questions, Matti will make a proposal for putting together a diversified portfolio.