Building a more sustainable world together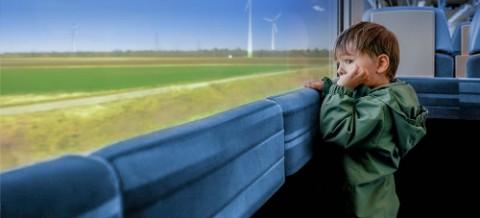 Keen to do your bit for a more sustainable world but not sure where to start? With KBC on hand, you won't have to go about it alone. You may be interested to learn that you can start out by taking small steps that ensure you can live more sustainably but without feeling it in your wallet. We also offer responsible investments that allow you to invest in more sustainable companies. We'll provide you with all the support you need and make sure we lead by example. This is our way of moving forward with you to achieve greater sustainability.

If you use KBC Mobile, you can find in one place news articles on sustainability and all our solutions for investing responsibly, borrowing to fund more sustainable investments and protecting those investments financially. Just select 'Becoming more sustainable together' in the app's start screen.

You can start by taking your own simple steps to help achieve a more sustainable world and also keep your spending under control. Regardless of how big the steps you take, we'll be there to provide support and make things much easier for you.

Living more sustainably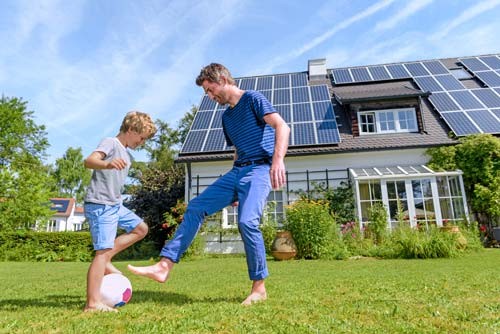 'Energy insights' and 'Save on energy bills' in KBC Mobile let you can keep a tighter rein on your monthly energy expenditure. Feel free to tell Kate, your digital assistant at the top right of KBC Mobile: 'I want to save energy.'
You can borrow more cheaply if you buy an energy-efficient home or carry out energy-saving renovations. Learn more.
If you take out home insurance at KBC, your charging station and home battery are automatically covered too. Solar panels may also be covered, but as this is not always the case, it's best to check with your Insurance Expert to make sure.
Remember, borrowing money also costs money.
Getting around more sustainably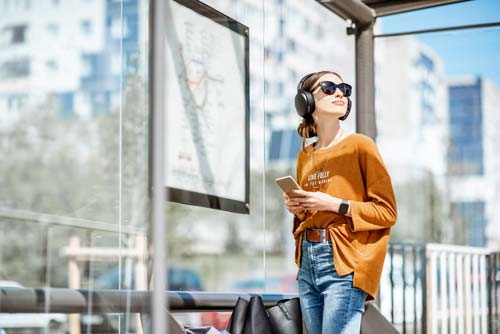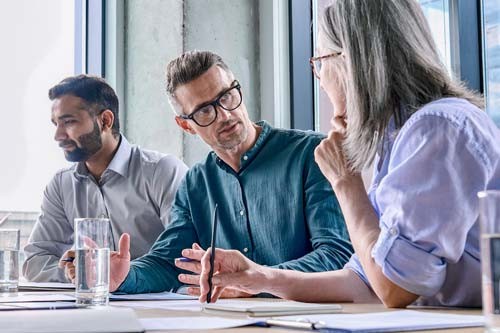 Responsible investing funds enable you to invest in companies that explicitly acknowledge the importance of the environment, social issues and corporate governance.
That specific focus does not mean that you have to compromise on your returns. Research shows that social and financial returns can go hand in hand: funds that invest responsibly generate similar long-term returns to traditional funds.
Lastly, responsible investing means you have an impact on the business world. KBC enters into a dialogue on your behalf with the companies you invest in and helps determine their operations through the exercise of voting rights at general meetings.

Did you know that two out of three new investors at KBC choose to invest responsibly?

'As a bank-insurance company, we play an important role in the transition to a more sustainable future. Not just for our own generation, but for future ones too. It's important that we reduce our footprint and have a more positive impact on society. We encourage our employees and our customers to work together and meet this challenge as one.'

Johan Thijs, KBC Group CEO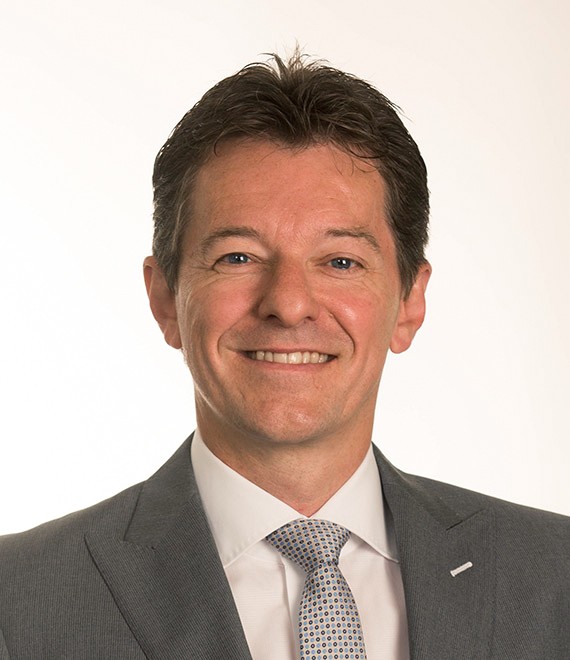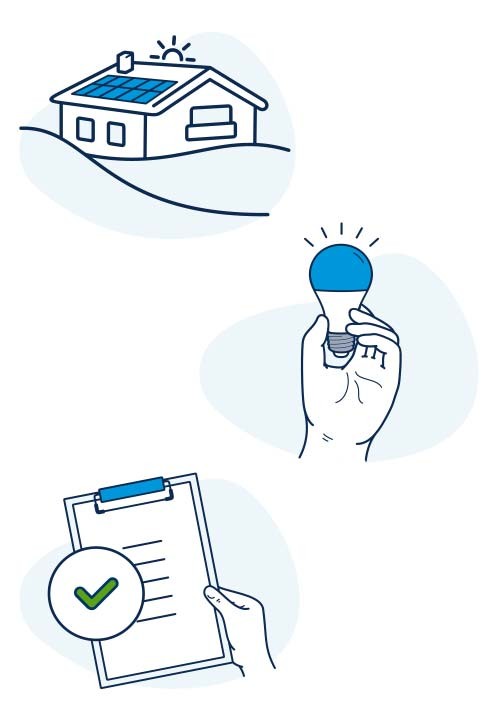 Reducing our environmental footprint
We have reduced our own greenhouse gas emissions by 71% since 2015. We also apply strict sustainability criteria when granting loans and offering insurance or when selecting companies for inclusion in our investment funds.


Enhancing our positive impact on society
We help our customers become more sustainable by informing them, raising their awareness and offering them an appropriate range of products and services. We also offer solutions to the challenges faced by society.
Encouraging responsible behaviour on the part of all employees
We respect applicable regulations and procedures regarding the protection of your data (GDPR), for example. We continuously hold training courses that deal with such areas as money laundering and cybersecurity.
For KBC, sustainability is much more than just climate and ecology. For us, it is essential that everyone is given opportunities. That's why we run the KBC Belmobiel to go to the homes of people who are less mobile or less digitally adept, why we are loyal partners of the 'Kom op tegen Kanker' and 'De Warmste Week' charities, why we support the financial literacy of young people and why we work to increase diversity throughout KBC., ...

Want to find out more about KBC's sustainability strategy?
Good to know
Loan type: instalment loan. Lender: KBC Bank NV, Havenlaan 2, 1080 Brussels, VAT BE 0462.920.226, RLP Brussels, FSMA 026256 A. Subject to your loan application being approved by KBC Bank NV and mutual agreement.
KBC Home Insurance for owners is a KBC Insurance product. Don't forget to read the information document at kbc.be/home-insurance-owner before taking out the insurance. KBC Home Insurance for owners may include one or more of the following types of insurance cover: home insurance, home contents insurance, theft of home contents insurance, swimming pool insurance, garden insurance and soil decontamination insurance. These are forms of property damage insurance. These forms of insurance cover are intended for owners-residents of private homes who do not use their home for commercial activities or liberal professions.
You are covered for the risks listed in the General Conditions. Some examples: damage caused by fire, storm, water and collision. Not covered: loss, deliberate damage, flooding, etc. The complete list of exclusions can be found in the General Conditions.
KBC Vehicle Insurance may include one or more of the following types of insurance cover: Compulsory Third-Party Liability Insurance, Legal Assistance Insurance, Comprehensive All-Risk Insurance, Semi-Comprehensive Insurance, KBC-VAB Roadside Assistance Insurance and Driver Accident Insurance. Don't forget to read the information document at kbc.be/car-insurance before taking out the insurance.
You are covered for the risks listed in the General Conditions. Some examples: any loss, damage or injury you cause with your car to others, injuries sustained by pedestrians, cyclists or passengers in traffic accidents involving your car. Not covered: damage to your own car, bodily injuries sustained by the driver, participation in competitions, deliberate damage, etc. The complete list of exclusions can be found in the General Conditions.
All of these products are governed by the laws of Belgium.
The insurance applies for a year and renews automatically unless you cancel it no later than three months before the principal renewal date.
Your intermediary is the first point of contact for any complaints you may have. If no agreement can be reached, or if you have taken out this insurance online, please contact KBC Complaints Management, Brusselsesteenweg 100, 3000 Leuven, complaints@kbc.be, tel. + 32 16 43 25 94. If you cannot find a suitable solution, you can contact the Belgian insurance industry's ombudsman service: Ombudsman van de Verzekeringen, de Meeûssquare 35, 1000 Brussels, info@ombudsman-insurance.be, www.ombudsman-insurance.be. This does not affect your legal rights.
Visit our website or contact your Insurance Expert to request a quotation for KBC Home Insurance for owners or KBC Vehicle Insurance.
KBC Home Insurance for owners and KBC Car Insurance are products provided by KBC Insurance NV, Professor Roger Van Overstraetenplein 2, 3000 Leuven, Belgium.
VAT BE 0403.552.563 – RLP Leuven – IBAN BE43 7300 0420 0601 – BIC KREDBEBB
Company licensed by the National Bank of Belgium, de Berlaimontlaan 14, 1000 Brussels, Belgium, for all classes of insurance under code 0014 (Royal Decree of 4 July 1979, Belgian Official Gazette of 14 July 1979).
Member of the KBC Group