Get more insight into your energy consumption
Closely monitor your electricity and gas consumption
Get updated on your consumption with the help of insights
Get tips on reducing your energy consumption
Wondering why you're using more or less gas and electricity than your neighbours, relatives or friends? Everybody's situation is different because of many factors, including your type of home, the make-up of your household, your energy contract and, of course, the amount of energy your appliances use.
Monitor your personal situation in KBC Mobile with 'Energy insights', an additional service provided in association with Eliq, and reduce the size of your energy bill.

Analogue or digital meter?
Anyone can use 'Energy insights' in KBC Mobile. If you have a digital meter with Fluvius, Eliq will retrieve the information from them. You can then monitor the exact usage figures of your digital meter and quickly see when your consumption is unusually high or low.
If you have an analogue meter or a digital meter with another grid operator, Eliq will generate an estimate of your consumption based on your type of property and your consumption over the past year.

Why use 'Energy insights'?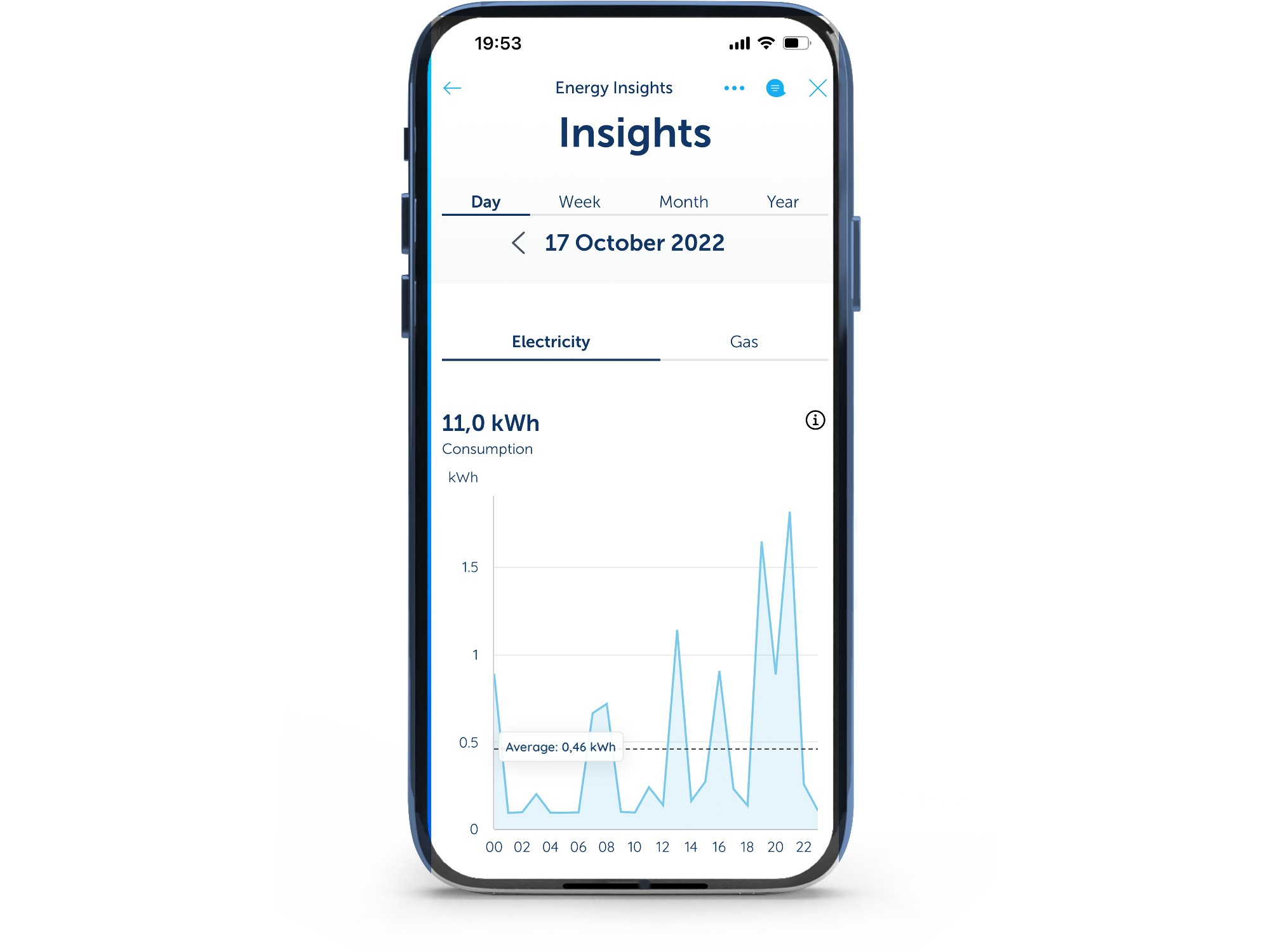 1. Know what you use and when

Closely monitor what you use and identify exactly when your consumption was higher or lower than normal (you need a linked digital meter for this purpose).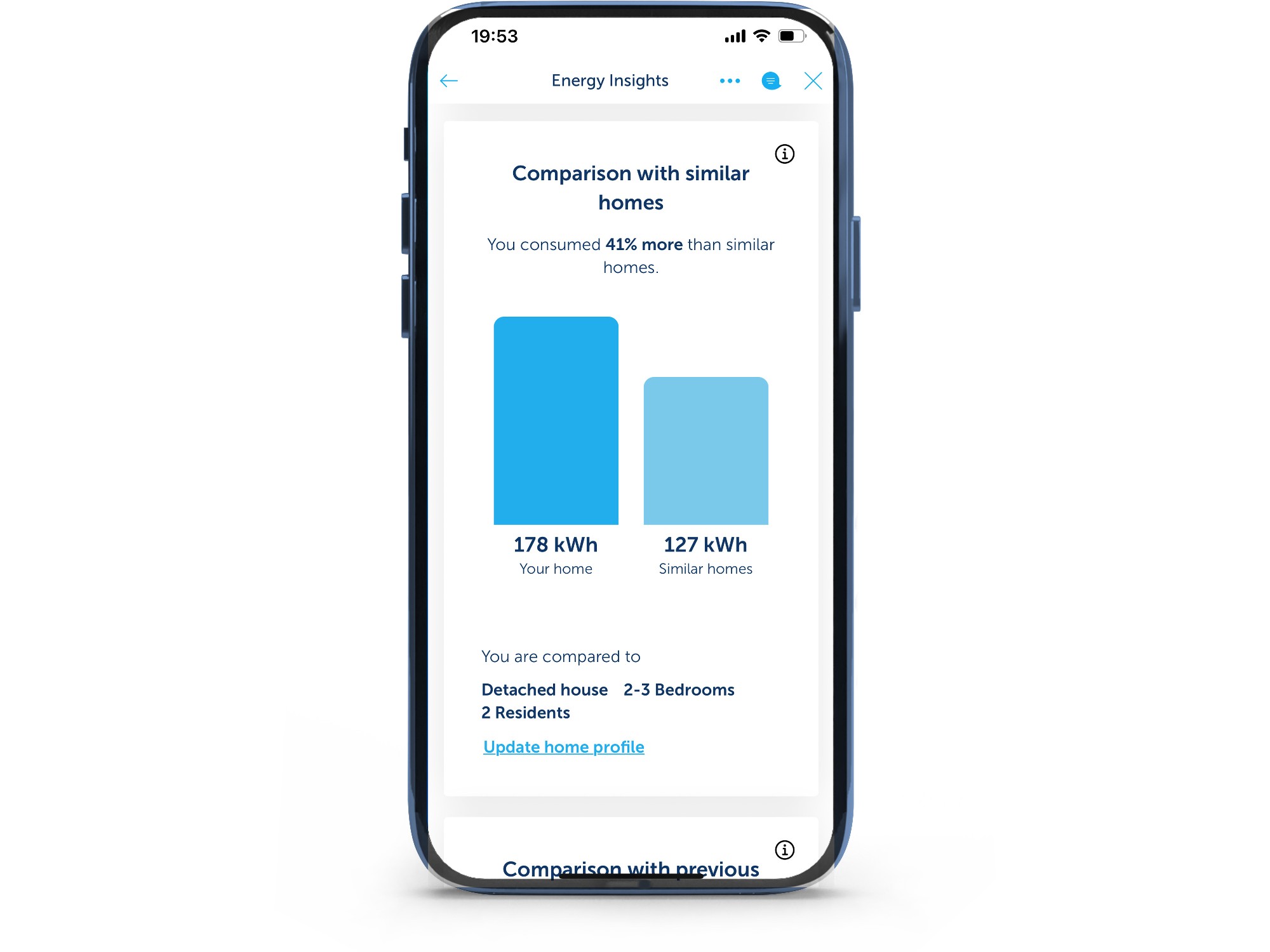 2. Compare your consumption with other households

We use the data you entered for your home to compare your consumption with similar households (for example, a family of four living in a 150 m² house). You can then find out whether your consumption is above or below average.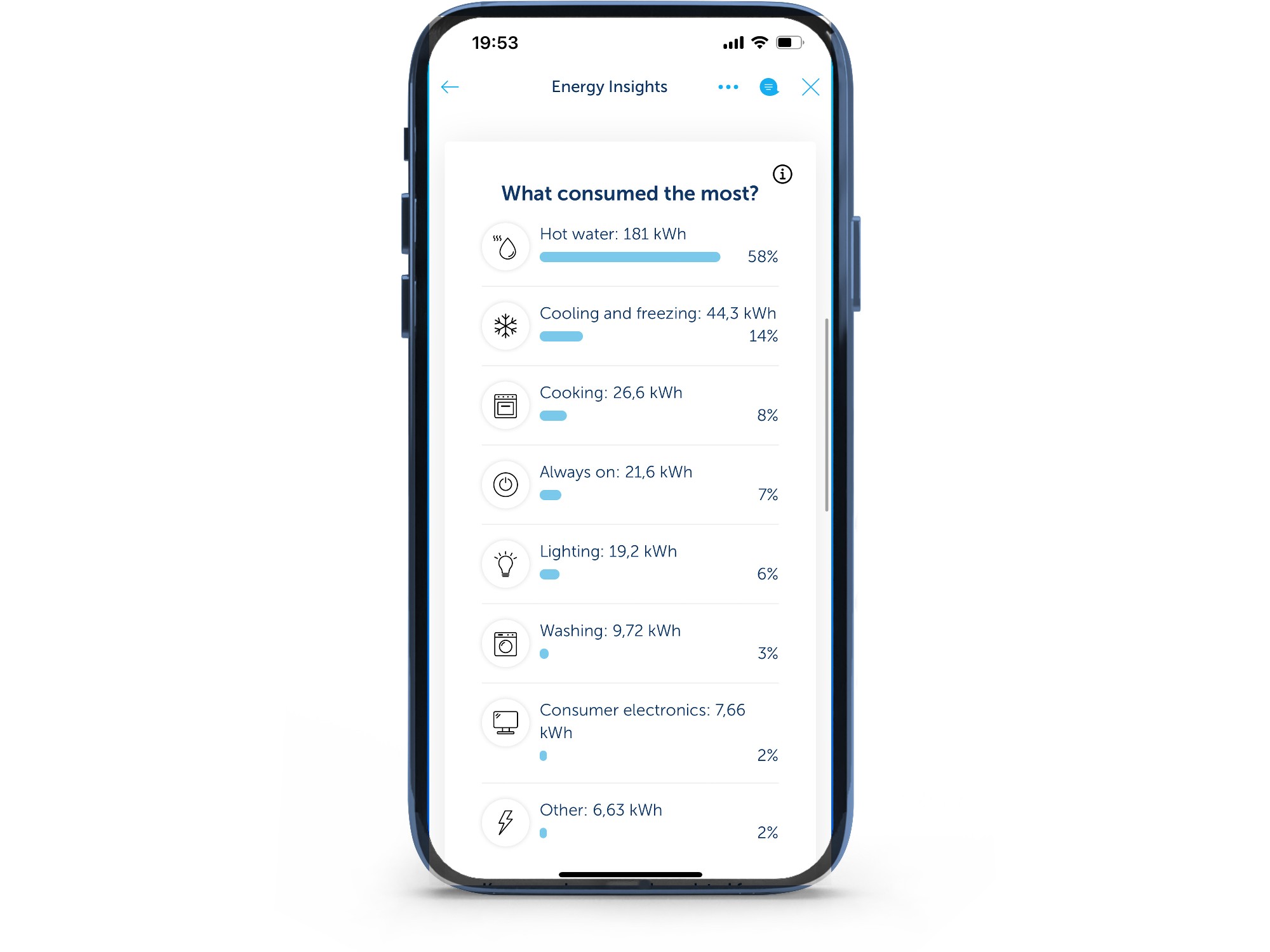 3. Monitor your energy guzzlers

Cooking, washing, lighting ... what exactly uses most energy? Based on estimates, you can identify the main energy culprits in your home. You can get a more accurate picture by using a linked digital meter.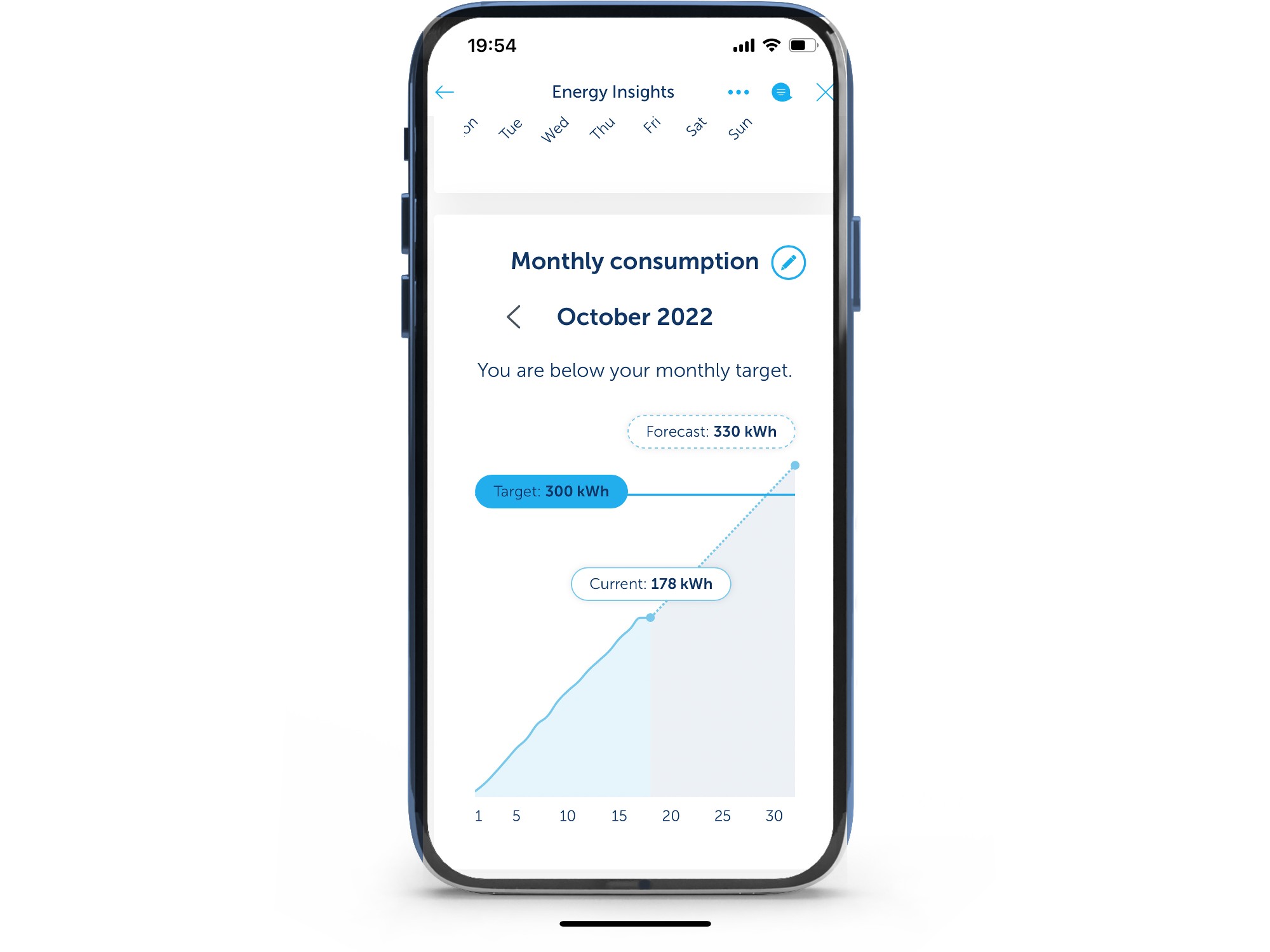 4. Set savings targets

If you're determined to reduce your energy consumption, a digital meter provides accurate information. Set how much you want to save, check to see how you're doing in KBC Mobile and keep your energy bills under control.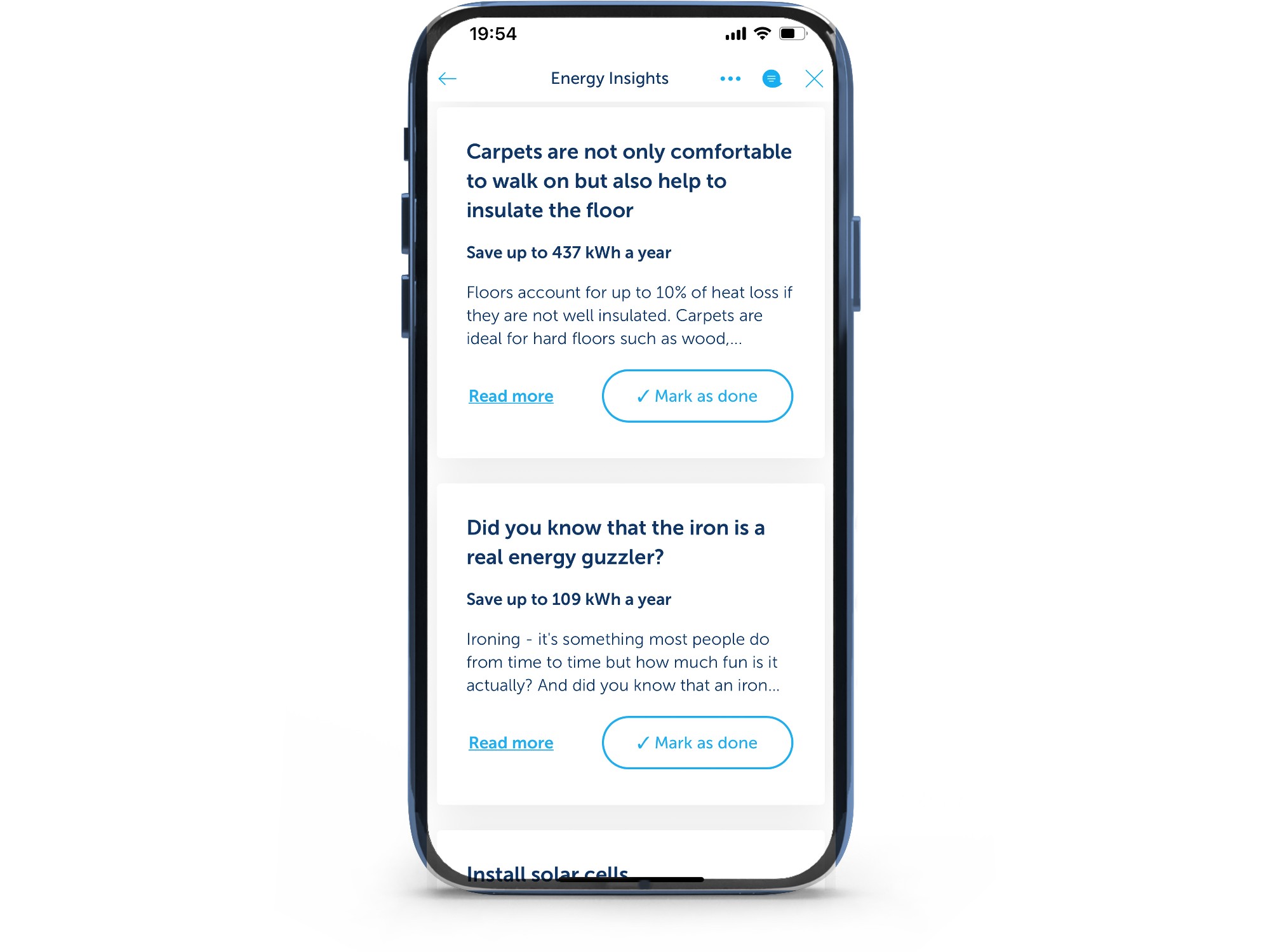 5. Get tips on reducing your energy consumption
Try putting the handy tips in 'Energy insights' into practice and reduce your energy consumption. You may also be interested in our 50 tips for saving energy.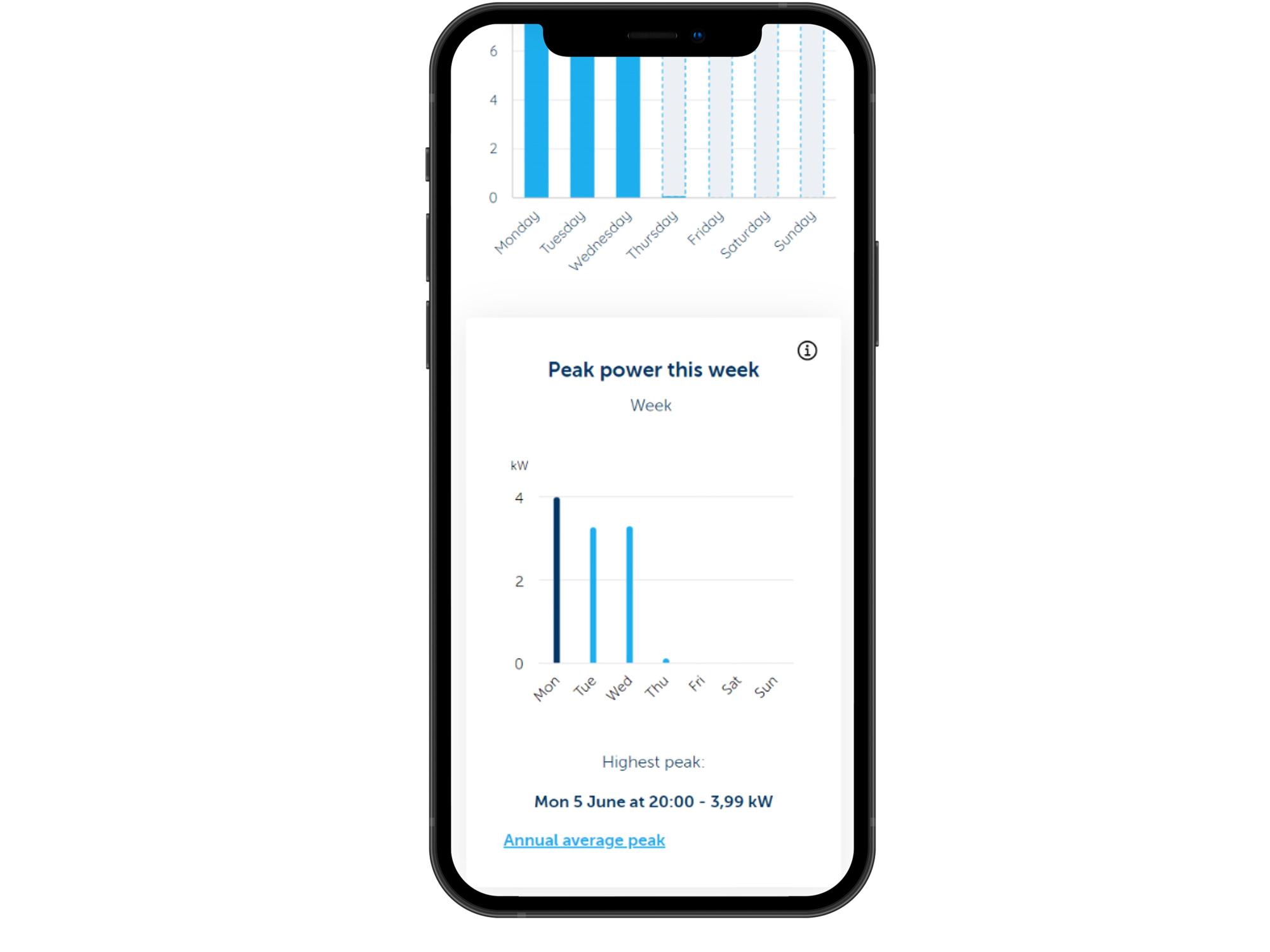 6. Get an immediate idea of the impact of the capacity rate

Pass less at the capacity rate by spreading your energy consumption over the day to reduce average peak power usage. You'll end up putting less strain on the electricity grid and also reduce your energy bill.


How does it work?
1. Open KBC Mobile and tap 'Additional services'
2. Go to 'Home & Energy' and tap 'Energy insights'
3. Retrieve the data for your digital meter or enter them for your analogue meter
4. Indicate which appliances you have in your home
5. Monitor your consumption and get valuable insights

Got a question?