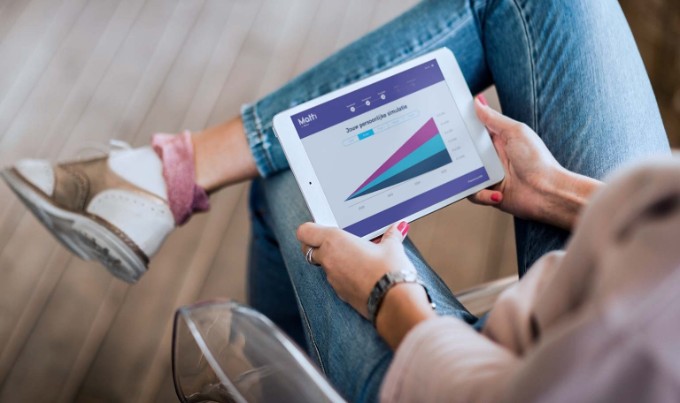 Invest in trackers with Matti
Invest passively in trackers
Constant monitoring
You stay in control
Who's Matti?
Matti is Bolero's smart, digital investment assistant. He's on hand for any investor who likes to stay in control, but doesn't have the time or the desire to put together a portfolio of individual securities themself.
How Matti works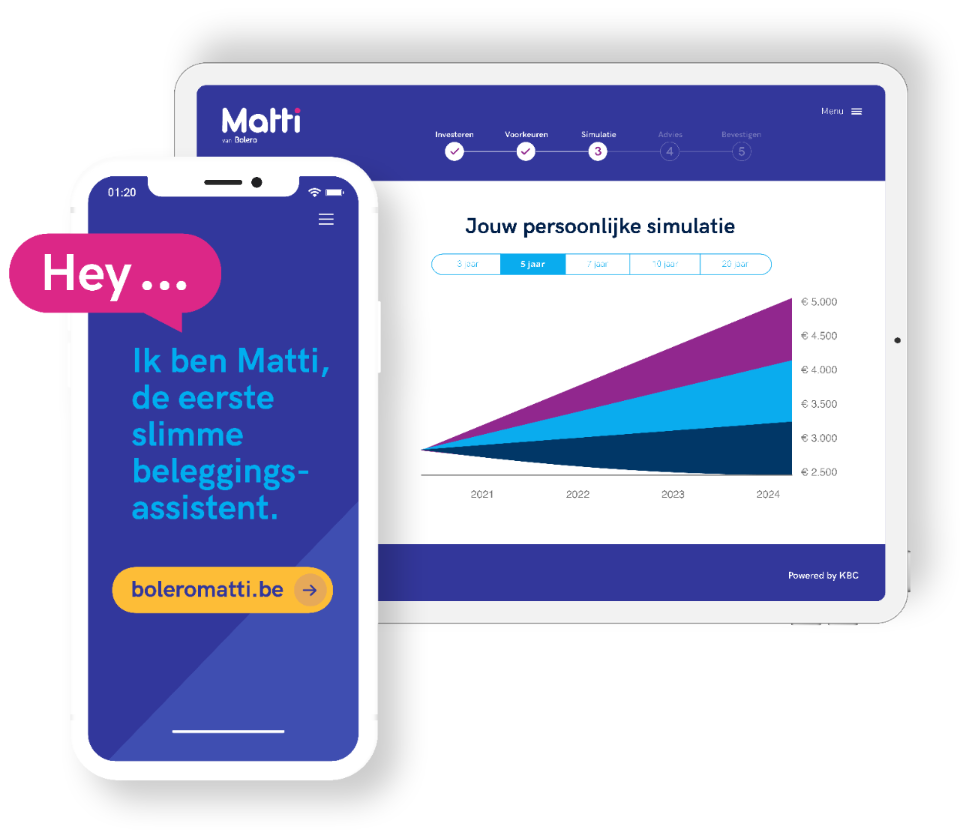 Matti asks you some questions first to assess your knowledge and experience with investing, find out how much risk you want to take, what your financial situation is and what you consider important. For example, do you strongly believe in technology? Or do you think sustainability is important?
Your investment assistant takes account of all of your replies in his proposal for a diversified portfolio.
Once you've purchased the portfolio, Matti constantly monitors it. Does action need to be taken to seize opportunities or mitigate your risk? Matti will send you a message right away. Including a clear proposal to optimise the portfolio. However, you decide whether you want to accept it or not.
To this end, Matti uses smart algorithms and economic models. And not just any: they are based on Harry Markowitz's Nobel Prize-winning Modern Portfolio Theory.
What does Matti invest in?
Matti puts together a portfolio for you including trackers, also called Exchange Traded Funds (ETFs). These are passively managed investment funds that track an index as closely as possible.
With trackers you therefore invest in entire indices (not in one company) which means you can spread risks better. At the Matti Academy, you will learn all about these stock market products.
How much does Matti cost?
You pay an annual service fee of 1% (+21% VAT) on the amount you invest. In addition, the usual taxes apply, such as stock market tax and withholding tax.
There are no entry or exit charges, there is no custody fee and there are no separate transaction charges.