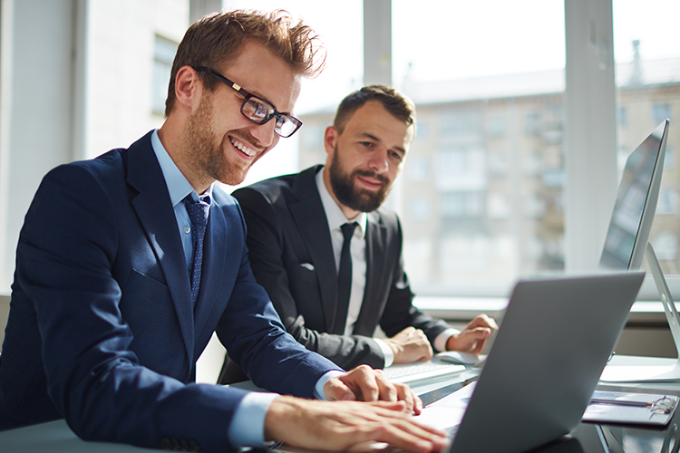 Use Graydon to look up company data
Chosen by entrepreneurs who want to know who they're doing business with

Check the financial health of your business partners
Make calculated decisions and never miss an opportunity
Do business with creditworthy customers and suppliers
 
Why use Graydon?
Graydon in KBC Mobile or KBC Touch is a tool you can use to look up company data the easy way. About your own business or that of your business partner.
Among other things, Graydon is used to correctly assess the financial situation of a business relation, thereby helping you to manage your payment risks.


Three options available
A number of options are available to you for looking up information on your business partners. You can use them individually or even combine them.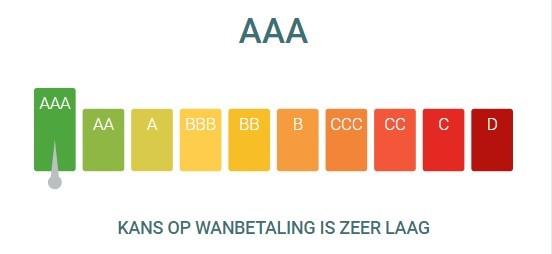 The Rating was developed by Graydon and takes account of various parameters.

• The score assesses opportunities and risks for a business in the medium term. The higher the score, the greater the potential and the lower the risk.
• You can use the Rating to easily split up your customers and prospects according to the risks. And you can subsequently link appropriate procedures to these risks to increase your efficiency.

The AAA score is the highest score with the lowest possible risk. You'd do well to maintain a business relationship with an AAA score. You can decide to deal with businesses with a low score in a different manner, for example, by giving them the option of paying in cash.


If you opt for a Graydon subscription, you'll get much more information than simply the Rating when you look up a business. A subscription costs 99 euros per year (excl. VAT). You get to find out what the underlying parameters are on which that Multi-Score is based, such as:
• Payment Score
• Number of writs
• Advice on credit limit
• Probability of bankruptcy
• Structural and company data
• Key figures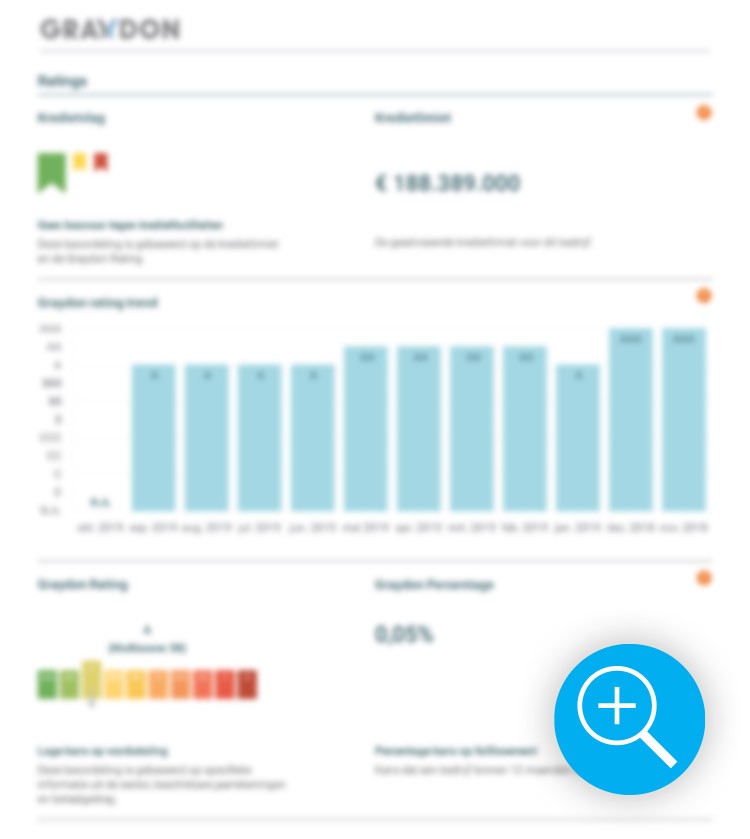 To determine the financial reliability of a business, you can create a detailed report. This is an extremely comprehensive report of a specific business in which each parameter is explained in even further detail. A detailed report costs 45 euros (excl. VAT). This report contains the various scores that determine the strengths and weaknesses of a business.
These scores are determined based on indicators, and with these scores, you can make a better assessment of the reliability of a business and any risks you may be running.