10 trillion dollars worth of sustainability opportunities
The current situation leaves no room for doubt: companies have no alternative but to become more sustainable, and at pace. At the request of the government, but also increasingly in response to demands from citizens, who expect companies to take responsibility.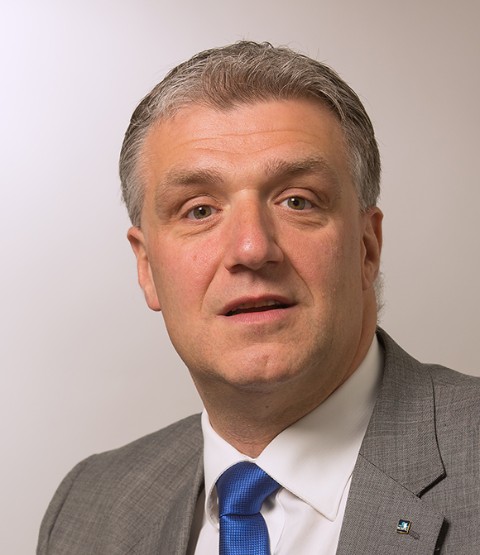 Circular economy as the face of progress
The smart choice is to act now. The World Economic Forum states in its report 'The Future of Nature And Business' that the evolution towards environmentally friendly products and services can deliver commercial value of more than 10 trillion dollars annually and create 395 million jobs by 2030.

"We are often talking about companies here which have completely new business models", says Filip Ferrante, General Manager Corporate Sustainability at KBC Group. According to Filip Ferrante, those business models are no longer based on traditional production and pure consumption.

The circular economy is the best known model in this regard. Filip Ferrante: "The circular economy is aimed at maximising the reuse of raw materials and/or residual materials. It offers the immediate benefit of reducing a company's material and energy costs, and thereby helps reduce the use of natural resources.
We are already seeing applications in several sectors, such as the clothing industry, Where major brands are selling returned clothing with slight damage rather than destroying it, and haute couture brands offering used garments for sale."

The circular economy is aimed at maximising the reuse of raw materials and/or residual materials. It offers the immediate benefit of reducing a company's material and energy costs, and thereby helps reduce the use of natural resources.
Filip Ferrante - General Manager Corporate Sustainability
Production on demand
A less well-known new business model is 'produce on demand'. "With this model, production only begins when a consumer has placed the order", explains Jürgen Verschaeve, Chief Investment Officer at KBC Asset Management.

"That brings the immediate benefit of avoiding overproduction. Production matches demand precisely, which means surplus material does not end up in the production cycle. We see examples of this model in shoe factories, where you can order shoes in advance and have them delivered to your home a few weeks later".

Going a step further, there are the behavioural change models. "The aim here is to reduce consumption itself", says Filip Ferrante. "It's less about selling goods or services, and more about building brand trust and engagement. Examples include companies focusing on repairing clothing, appliances, etc. to extend their useful life.

Their challenge is to find a way of boosting revenue whilst continuing to encourage a reduction in consumption."

Product-as-a-service and sharing economy increasingly common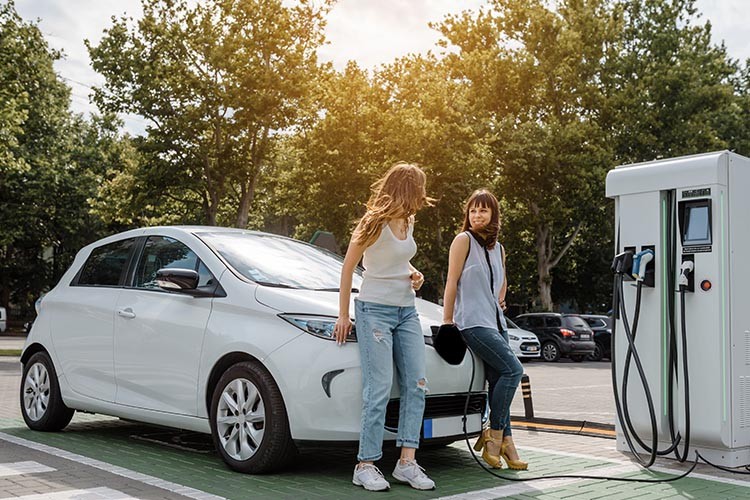 "In the area of services, product-as-a-service is growing", indicates Jürgen Verschaeve. "This is where a complete service is bolted on to a product. In many cases the customer does not own the product they purchase, but instead pays simply to use it.

That has the advantage that the supplier remains the owner of the product and is incentivised to intelligent reuse and sustainable design.

The best-known services in this field are mobility-as-a service, a service that we at KBC Autolease offer ourselves, and energy-as-a service. Here, the customer pays per kWh, with the aim being to save energy."

Less well known are water-as-a-service and air-as-a service. Jürgen Verschaeve: "With water-as-a service, the customer pays per litre of purified water, which encourages a reduction in water consumption and water recycling. Air-as-a-service came about because the existing compressed air systems are often outdated and run on oil. Because environmentally friendly alternatives are expensive, companies now offer them as a service, where the customer pays based on how much compressed air they use."

"Finally, we are also seeing the sharing economy becoming more established", concludes Filip Ferrante . "It is best known from the world of car parts, which in turn is inspiring an increase in sharing machinery, etc.. It is often not necessary to own the equipment, because these are machines that we rarely use. As long as they are available when we need them, we are happy. Many people use electric scooters in cities, but who actually owns one? Companies which are responding to this trend are enjoying success."

It is striking that the environment is at the heart of these new business models. But sustainability goes further. Filip Ferrante: "Make no mistake: the environment is often a driver, but it is by no means the only success factor when a company is looking to implement such radical changes.

These companies also need a renewed management team and appropriate social policy to ensure that the changes are achievable. In the world of sustainable and socially responsible investment, we therefore look beyond the business model and the environmental focus. Governance and social aspects are at least as important."

Interesting development for investors
"These new business models have lots to offer investors", says Jürgen Verschaeve. "First, every business always wants to reduce its costs. Business models which involve less use of materials, such as the circular economy, save costs and are an interesting option in times of rising commodity and energy prices. Product-as-a service also delivers cost savings for the consumer. Because they have access to the latest technology, they will consume less."

To illustrate the second advantage, Jürgen Verschaeve points to the ambition of every business to maintain and expand its customer base. "Produce-on-demand and behavioural change models lead to a different revenue structure", he explains.

"Production on demand increases the engagement of the customer with the company because they can share in decisions about the product. Models where products are returned at the end of their life-cycle create another good contact opportunity with the customer, which can be used to engender their loyalty to your business."

Businesses which focus on innovative models reduce their costs and diversify their income streams. These are both factors that can boost the profitability of the business. And that is precisely what investors are looking for.

Do you have any questions after the article?
This article is informational only and should not be considered investment advice.