Thematic investing is not an empty phrase
Investing in and for the future. KBC Asset Management is responding to the main megatrends by means of its new thematic investment approach. 'A megatrend cannot be encompassed in a single investment theme. That's why we cluster themes together to capture a megatrend's full potential.'

Megatrends
Megatrends such as climate change, demographic ageing or technological transformation are powerful structural changes with irreversible consequences for the world around us. 'Megatrends impact how we live and how we shape the future. They pose enormous challenges. When companies embrace megatrends, they create a wealth of opportunities for investors,' says Joris De Moor of KBC Asset Management.

Companies embracing megatrends create a wealth of opportunities for investors
Joris De Moor, Portfolio Manager at KBC Asset Management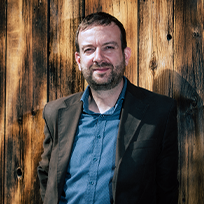 How do you capitalise on megatrends as an investor?
'A megatrend creates opportunities, but it's the specific investment themes that provide a response to the structural trends,' says De Moor. That's why KBC Asset Management chooses to cluster together companies that offer specific solutions to a megatrend. For example, care providers and health-care companies form one cluster, which in turn covers themes like digital health care, but also online pharmacies, care for the elderly, investment in assisted-living homes, right through to robots that support senior citizens.
Another example concerns companies that are responding to the society of the future. That cluster covers such themes as energy transition, smart logistics and the circular economy. 'In theory, you could set up a separate investment fund around each of these individual themes. However, they would in effect be niche funds, which are less likely to be included in the type of widely diversified investment portfolio that most investors are looking for,' says Regine Debeuckelaere, General Manager at KBC Private Banking.

A mix of themes
In practice, KBC Asset Management identifies 75 themes, which it then groups into five thematic funds. 'By having a limited number of thematic investment funds, we want to ensure maximum exposure to megatrends,' says Debeuckelaere.
'Such an approach makes for a healthy spread of risk. Investors get the opportunity to invest in companies with a clear vision of the future, but without being exposed to the extremes of just one sector, one region or one promising technology,' says De Moor. 'It also enables these investments to capitalise on the strategic focuses of the entire investment strategy, along with the rest of the portfolio. That's because thematic investing is part of a whole and not just something on its own,' adds Debeuckelaere.
This approach also provides investors with the opportunity to set their own focuses by offering them a choice between specific types of thematic fund so they can closely align their investment with their life philosophy. 'Investing in this way becomes almost intuitive', says Debeuckelaere.

Offering investors a choice between specific types of thematic fund enables them to align their choice with their life philosophy. Investing in this way becomes almost intuitive.
Regine Debeuckelaere, General Manager of KBC Private Banking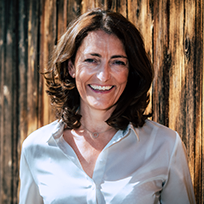 Sustainability
Sustainability plays an important role in the way thematic funds are constructed. 'As megatrends are long term in nature, thematic investing needs to be approached in a responsible way,' says De Moor. Certain things are therefore not invested in, such as the oil sector, even though it is attracting more attention again on account of the war in Ukraine. 'We go a step further by only including companies in thematic funds that are also reducing their own carbon intensity. We've done this in the belief that, if there's one megatrend that transcends all the others, it's the fight against global warming,' concludes De Moor.

Keen to start thematic investing too?
The information contained in this publication is for information purposes only and should not be considered as investment advice.