A new golden age for cybersecurity?
Cybercriminals attacking the power grid and threatening power cuts for millions of people. Hackers worldwide gaining access to the Windows operating system and demanding a ransom to restore access to files. Scammers stealing your credit card details and putting your Facebook profile up for sale on the dark web. These are just some of the many real-life cyberattacks in which criminals have tried to make money by seizing data and disrupting networks and physical infrastructure. Cybersecurity offers a solution to this threat.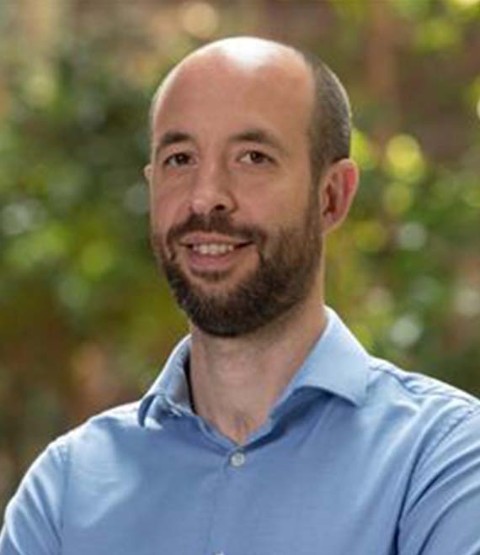 Research by the World Economic Forum shows that cybercrime is one of the 10 most significant threats to a country's economic and financial stability.
Joris Franck, Equity Analyst at KBC Asset Management
The more data available, the more can be stolen
IT serves as the foundation of our daily lives. Technology and Internet companies are constantly coming up with new applications which generate more and more data. The semiconductor industry, for example, is increasing the speed and quality of computer chips, leading to greater computing power and storage capacity. Businesses are becoming increasingly automated and digitised. ChatGPT also recently entered the fray, with end users ravenously consuming the tool's output while feeding their own data to the underlying model.  

It means that we're all producing and consuming greater amounts of data at faster rates than ever before, whether it's by using our smartphone, our laptop, our car, the internet of things, or countless other tools. This trend will only increase in future.  
Meanwhile, cybercriminals are lurking in the background, waiting for the perfect moment to strike. That's because they realise the more governments, companies and private individuals start going digital, the more data there is to steal. 
Geopolitical risks and regulations reinforce the need for cybersecurity
Besides an increasing amount of data, geopolitical developments also have a significant impact on cybercrime. According to the latest World Economic Forum (WEF) Global Risk Report 2023, cybercrime is one of the 10 most significant threats to a country's economic and financial stability. Alongside climate change, sustainability and geopolitical complexity, cybersecurity is therefore one of the main talking points at the WEF.   

Regulations are also forcing companies to invest in cybersecurity.  Those who do not apply the data and privacy protections set out by the General Data Protection Regulation (GDPR) risk hefty fines. 
According to Gartner, an IT research and consulting firm in the US, cybersecurity used to make up only a small part of a company's overall IT budget, but it has since become the second largest category of IT investment and one of those growing most quickly. It is no longer just an IT issue, but a key part of business strategy discussed even at board level. This spending has evolved from a cyclical to strategic investment as a result of its necessity.
Cybersecurity is already necessary in today's world, but it will only become more important in the years to come.
Joris Franck, Equity Analyst at KBC Asset Management
The best form of offence is a strong defence
Cybersecurity is form of defence based on technical solutions, processes and policies that protect computer systems and data from cybercrime. There are several ways to defend against hackers. Network security involves setting up a security perimeter that guards the boundary between the internal and external organisation, while security can also be improved through identity and access management.  Since the rise of telework during the pandemic, 'zero trust architecture' has also become more important. Unlike the more traditional approaches to business security referred to above, where a 'firewall' protects the company from external dangers, zero trust architecture also monitors activity inside the company. 

We have observed a game of cat and mouse between criminals and IT departments for years. We can expect further challenges in the future.
Joris Franck, Equity Analyst at KBC Asset Management

Cybersecurity requires specific expertise and is subject to frequent changes.  
Our world never stands still, which means that new opportunities for cybercriminals and hackers are emerging all the time. Criminals find new ways to attack companies, those companies catch wind and plug the gap in their security, then the cycle begins anew.  

Recruiting and retaining talent in cybersecurity is proving to be a major challenge.  Most companies are suffering a shortage of people with the necessary talents and skills in this field. In 2022, the worldwide gap between the supply and demand for cybersecurity workers increased by 26% to 3.4 million. Given that cybersecurity expertise is minimal at most companies, provision of this service has also grown exponentially. 
Cybersecurity offers opportunities for investors
Asset managers have also noted the huge growth potential of cybersecurity.  

Cybersecurity is one of the fastest growing niches within the trend of digital transformation. Investors can expect robust growth in this area in the years to come.
Joris Franck, Equity Analyst at KBC Asset Management

Which specific companies merit investment remains an open question. The cybersecurity sector includes both established names and newcomers, and there is obviously little reason to invest in an established player that is unable to turn things around when it starts losing market share to new arrivals. As always with investing, sound knowledge and healthy diversification remain important.  

Want to read more about thematic investing?
This article is informational only and should not be considered investment advice.