How the agricultural sector is reaping the benefits of artificial intelligence
From Netflix to screening X-rays, artificial intelligence (AI) is making inroads everywhere. The agricultural sector has also jumped on the bandwagon. AI makes the process from cultivation to harvest more efficient. Costs are reduced. Yields are optimised. AI's agricultural and horticultural journey has been one of trial and error, but things have definitely started to speed up.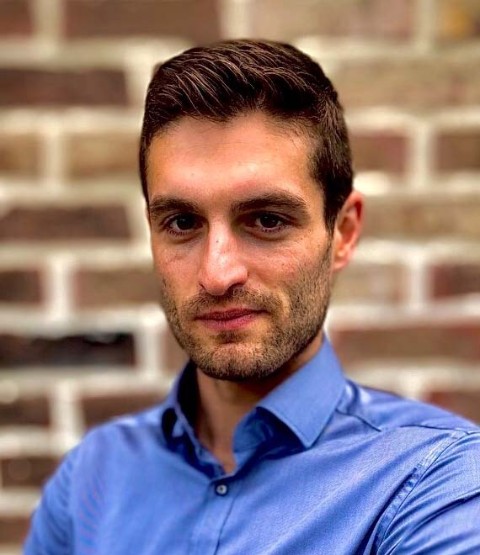 One of the most traditional sectors is on the brink of a technological revolution in which AI will play an important role.
Jonas Theyssens, Equity Analyst at KBC Asset Management
Agricultural sector rises to the challenge
Agriculture is not the first sector people think of when considering advanced technologies like AI, but that turns out to be inaccurate. 'Take the US company John Deere, for example, famous for its iconic green farm machinery with its yellow logos,' says Theyssens. 'John Deere has been exploring the potential of AI since the early 1990s. It acquired the start-up company NavCom and set its full team of engineers to work on GPS technology. A short time later, the company entered into a partnership with none other than the space agency NASA to develop the satellite-driven technology further.'
The agricultural sector faces enormous challenges. On the one hand, the growing world population is increasing the demand for food. On the other hand, climate change is increasing the pressure on agricultural production and water resources. The industry has seen its costs rise due to increasingly stringent regulations and more expensive energy. Every year 85% of all lost crops are caused by extreme weather events. Add to that urbanisation, migration and a generational shift away from agriculture, and it's not hard to see that a labour shortage is also adding to the challenge.
Getting the most out of every square inch of land in an efficient and sustainable way is becoming crucial. Current techniques are pushing up against their limits. Technologies such as AI will undoubtedly play an important role in the agriculture of the future.
Jonas Theyssens, Equity Analyst at KBC Asset Management
Sustainability, even more than productivity, will drive the adoption of AI in agriculture.
Jonas Theyssens, Equity Analyst at KBC Asset Management
AI is becoming ubiquitous
AI is being deployed in many areas of agriculture; below is just a sample:
 
Precision agriculture
AI-driven sensors and drones collect all kinds of data, for example on soil moisture and plant growth rates. Using this data, it is possible to see what a crop really needs on a plant-by-plant basis, thus avoiding adding too much fertiliser or pesticides. This is not only better for the crop and the environment, but also reduces the farmer's costs.


Crop monitoring
AI is used to monitor throughout the growing season to detect changes in plant health, as well as the presence of diseases and pests. This allows quick action to be taken, preventing major crop losses.


Livestock
The health and behaviour of livestock can also be monitored using AI, for example to detect changes in feeding patterns, movement and temperature. This enables any health issues to be detected and treated at an early stage, leading to higher animal welfare and limiting potential disease transmission.
 
On the cusp of a revolution
'In the last few years, we have seen AI start-ups springing up all over the world. They are often bought up by the big players such as CNH Industrial, John Deere or AGCO in a race for knowledge and expertise. Some 1 billion USD was invested in AI in the agricultural sector in 2020, but experts predict that this figure will quadruple by 2026,' says Theyssens.
Large farms, in particular, integrate new technology more quickly because they can benefit from the economies of scale, have bigger budgets and can therefore more easily bring in external knowledge.

The huge technological advances we have seen recently are taking the possibilities for AI to the next level and making its use more accessible, and that could lead to an unprecedented acceleration in the use of AI in agriculture.
Jonas Theyssens, Equity Analyst at KBC Asset Management
While the use of 'full AI', where the computer makes decisions completely autonomously, is currently limited, the prospect of machines that are able to work completely independently in not too distant. This change is so radical that it can be compared to the time when farmers started using tractors instead of oxen.
'The progress currently being made, together with the acceleration that has started, means things will move fast in the coming years. Before we know it, smart drones, robotics and AI-driven automation will affect every aspect of agriculture', Theyssens concludes. Investors wanting to get a piece of the action will find that we at KBC Asset Management will be delighted to guide them in their search.'

Want to read more about thematic investing?
This article is informational only and should not be considered investment advice.