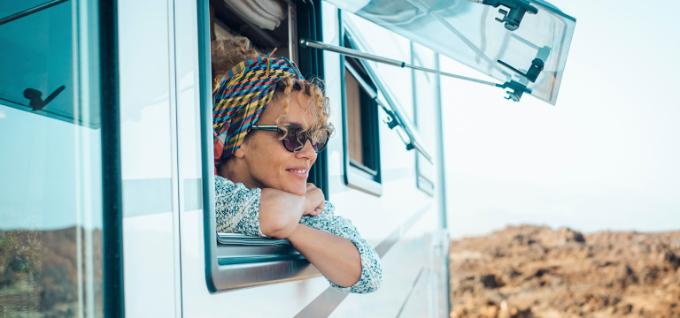 Motor home loan
90% of our customers apply for their loan online

Run a simulation and arrange your loan online


Borrow up to 110% of the cost of the vehicle


Keep your savings intact
Get that instant holiday feeling with a motor home of your own!
Buying a motor home or camper van is an investment in freedom. At KBC, we'll be happy to help you realise your dream should you need to borrow to pay for a new or second-hand mobile home. Work out your rate and start the application process for your loan right away, even if you're not with %bank%%.

More information about borrowing to buy a motor home
You can borrow up to 50 000 euros when you take out a loan for a motor home digitally in KBC Mobile or KBC Touch. If you need to borrow more, you'll have to visit your KBC branch instead.

At KBC, you can take out a loan for up to 72 months to pay for your motor home.

No, it doesn't. At KBC, you can take out a motor home loan for any vehicle designed to be driven and slept in.

When your motor home or camper van is delivered, or after KBC has received the signed documents and the purchase order or invoice, the requested amount will be credited to an account of your choice (i.e. an account held in your name or held jointly with someone else).

You start making your repayments one month after the loan is paid to you. All subsequent payments are made on the same day of the month on which you made the first repayment.

A motor home is considered 'used' as soon as it is registered for a second time.

At KBC, you'll find the right loan for every type of motor home