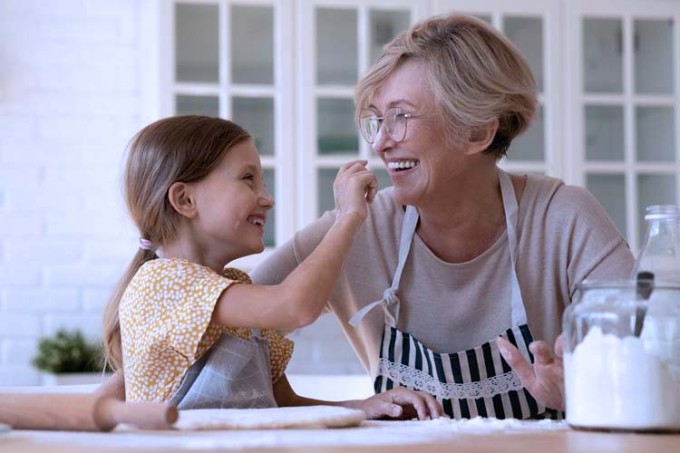 KBC Life Solutions
175 000 customers have already opted for KBC Life Solutions
Flexible investment and insurance

Potential to earn a higher return
Choose who gets the accumulated capital in the event of your death
What is KBC Life Solutions?
KBC Life Solutions is a flexible unit-linked (class 23) product that combines the benefits of life insurance and an investment. This offers you the possibility of a potentially higher return, but of course entails a certain degree of risk. And because KBC Life Solutions is a unit-linked life insurance product, you can also designate a specific beneficiary. For example, you could leave the money to your grandchildren.

How does it work?
With KBC Life Solutions, you can choose from a wide range of investment funds without a maturity date, capital protection or guaranteed return. Given that the return depends on the investment results generated by your mix of funds, the value of the assets you invest may fluctuate over time. If you take out this insurance, you'll bear the entire financial risk.

Enjoy total flexibility
No minimum initial investment is required – everything depends on your specific situation. You decide how your payment is distributed among one or more selected funds (taking account of your investment profile). Furthermore, you decide when and how much you pay in, either as a lump-sum or in the form of regular payments. You can also withdraw your accumulated reserve free of charge at any time.

Return optimisation
It's possible to pay your KBC non-life insurance premiums with your deposits in KBC Life Solutions. This provides extra convenience because you don't have to set aside the money for those premiums in a current account or savings account. In addition, you'll no longer have to worry about the admin involved with making these payments.

Inheritance planning
Upon your death, the money you invest in this unit-linked (class 23) product can quickly be made available to the beneficiary/beneficiaries named in your insurance policy. You can also save on inheritance tax by using this product to bequeath some of your assets to your grandchildren upon your death.

How much does KBC Life Solutions cost?
Entry charges: 2.5% on each deposit
Management fee: between 0.30% and 1.90% on an annual basis, depending on the fund chosen
Insurance tax: 2% on each deposit*
Stock market tax: exempt from stock market tax*
Withholding tax: no withholding tax charged if you withdraw your reserve*
* under the current tax system

More things you need to know
This product is governed by the laws of Belgium.
Term: indefinite. The insurance ends on the death of the insured person.
KBC Life Solutions is a registered investment-type insurance product that offers various investment options. The current offering comprises a broad range of open-ended, class 23 investment funds. It is a product provided by KBC Insurance NV – Professor Roger Van Overstraetenplein 2 – 3000 Leuven – Belgium.
Your intermediary is the first point of contact for any complaints you may have. If no agreement can be reached, please contact KBC Complaints Management: Brusselsesteenweg 100, 3000 Leuven, complaints@kbc.be, tel. 016 43 25 94 (free of charge), tel. + 32 78 15 20 45 (charges apply), fax + 32 16 86 30 38. If you cannot find a suitable solution, you can contact the Insurance Ombudsman Service: de Meeûssquare 35, 1000 Brussels, info@ombudsman-insurance.be, www.ombudsman-insurance.be. This does not affect your legal rights    
Where can you find the range of KBC Life Solutions funds?
Be sure to read these documents before you decide to purchase this product