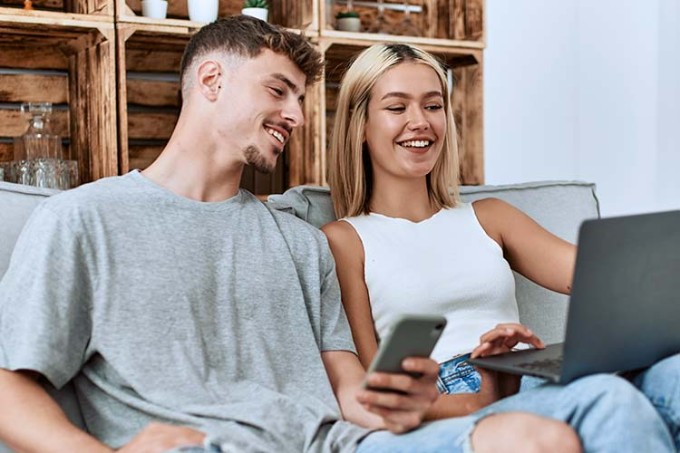 Borrowing for your home interior improvements
80% of our customers now apply for their loan online
Spread the cost of your home improvements
No invoice needed as proof
Work out your loan online and apply for it right away
 
What is a home interior loan?
Looking to do up the interior of your home, not by carrying out major renovations but perhaps instead by changing its style and adding some new furniture? If you are, a home interior loan is the ideal way to quickly put your plans into action. You'll end up spreading the cost of your project while keeping the pressure off your savings.

Your home interior loan at a glance:


Repayments are made monthly and spread over at least six months
You work out your loan online and can apply for it right away
You decide how to spend what you've borrowed and you don't need to keep any receipts or invoices
Online simulation and application
Already know what sort of budget you need or perhaps curious to see which loan is feasible for you? Regardless of whether you're a customer at KBC, our online simulation gives you an instant idea of your repayment schedule and personal rate, just like in your branch.

Fill in the amount you want to borrow (at least 500 and no more than 50 000 euros using KBC Mobile or KBC Touch)
Select the term for paying off your loan (at least 12 and no more than 72 months)
Work out your monthly repayments
If you like what's being offered, apply for your loan right away
More information about your home interior loan
You must be at least 18 years old to apply for a loan and you can choose how much you want to borrow. That amount must be at least 500 euros and no more than 50 000 euros when applications are made online using KBC Touch or KBC Mobile. If you need to borrow more, just drop by a KBC branch where the staff will be happy to help.

This instalment loan has a minimum term of six months. As far as the maximum term is concerned, your instalment loan:



Complies with the statutory periods for repayment
May not exceed 120 months (in your KBC branch)

You have 14 calendar days to withdraw from the contract for this instalment loan, starting from the date you and KBC sign the contract.