Super sharp rate
At 4,99%*.
No invoice required
You don't need to submit any invoices if you wish to take out a personal loan.
Apply online
If you like our offer, you can apply for the loan immediately after running your simulation, even if you don't have a current account with KBC.
Why go for a personal loan?
A personal loan1 is an instalment loan. If you prefer not to touch the money on your savings account, then this type of loan is the ideal way to finance certain expenses. It means your savings stay intact and you're always sure of having funds available to you. Check out the terms and conditions in detail.
Work out and apply for your loan online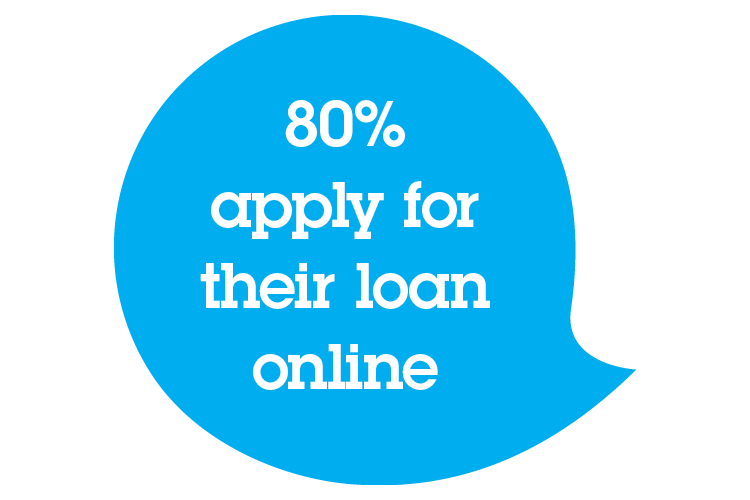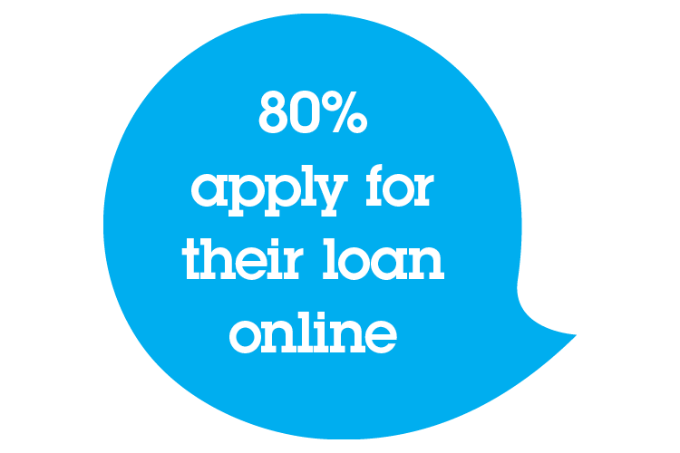 Our KBC Touch andKBC Mobile let you easily work out and apply for your loan. They give you a personal rate right away, just like we do at your branch. We make it easy! Don't take our word for it though. Ask the more than 80% of our loan applicants who've requested their loan online. Have questions or need advice? Our KBC Live is there for you.
Our Touch and Mobile apps also show you full details of your loan. See quickly:
How much you have left to pay off
When your next repayment is due
How long your loan still has to run and what you pay each month

You don't need to have a current account with us to apply for a personal loan. Simply work out your personal loan with us on our website.
Borrowing to cover unexpected expenses
Get a loan from us to cover unforeseen circumstances like when your washing machine gives up the ghost, your house is damaged or you're hit with hefty heating oil bills.
Borrowing to go on holiday
Time for a refreshing holiday in the sun or snow? Fancy a city trip or travelling the world? By taking out a personal loan, you can spread these costs over the whole year.
Borrowing for a hobby
Hobbies are great fun, but can often cost a lot of money. Fortunately, you can spread the costs by taking out a loan that's tailored to your needs. You repay the same amount every month at a great-value rate.
Borrow to fit out and decorate your home

Does your home need a makeover or have you bought a property that needs fitted out? With a personal loan, you can quickly start enjoying your new-look home interior.
Borrow for study costs or driving license
Students cost an average of 12,450 euros per year. Training through a driving school quickly costs more than 1,000 euros. With our personal loan you pay a fixed amount every month, so that you will never be faced with surprises.
Borrow for a classic car
Loans from 500 euros
Need 500 euros for a new TV or a grand for a grand new home make-over? We've got a loan to suit you.
Apply online with KBC Touch or KBC Mobile to borrow between 500 and 50,000 euros. Make an appointment at your branch to discuss larger amounts and we'll see what works for you.

Work out your loan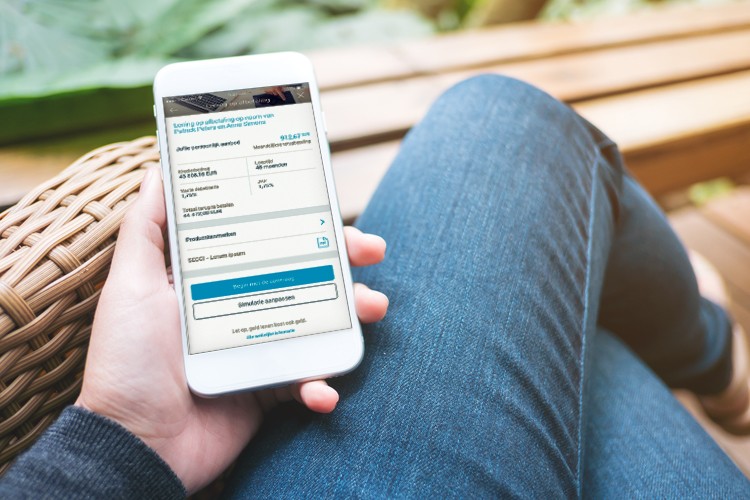 The length of time over which you can make repayments obviously depends on how much you want to borrow. By running a personal loan simulation, you know beforehand exactly how much you'll have to pay and for how long. That way, you yourself decide what your loan will look like.
Just go online to our fast, easy online loan calculator. Fill in the amount you want to borrow and the handy application will immediately work out how much your personal loan will cost you. Just change the amount or repayment period, and the application will immediately show you the new repayment schedule. 
How a personal loan works
Repayment
Fixed repayment schedule: with a fixed-rate loan, you know in advance how much you have to pay each month. And it's easy to work out using the loan calculator.
Start: repayments start one month after your loan amount has been made available.
Repayments: repayments are then made on the same day every month.
Via current account: you pay off your loan via a KBC Current Account or the contract number of your loan (i.e. an account into which you can pay the relevant amounts).
Still haven't found what you're looking for?
Terms and conditions