Simple
Log in to different online services without having to use a card reader
Straightforward
Just one PIN needed for logging in and signing transaction in various online apps
Secure
Your details are highly secured
What is itsme?
itsme is a free app that allows you to securely log in, register, sign and pay in various online apps using a single PIN of your choice.
It also means you'll never need a card reader and all your different passwords again to carry out those operations. At present, the app can be used at KBC, Doccle, Bolero and Randstad. It is also useful for submitting your tax return via Tax-on-Web.
itsme is a Belgian Mobile ID initiative involving 4 big Belgian banks and the Belgian network operators.
Unique benefits
No longer any need for a card reader
No need to remember all your passwords, just a single PIN of your choice
 Ability to log in and sign quickly
How it works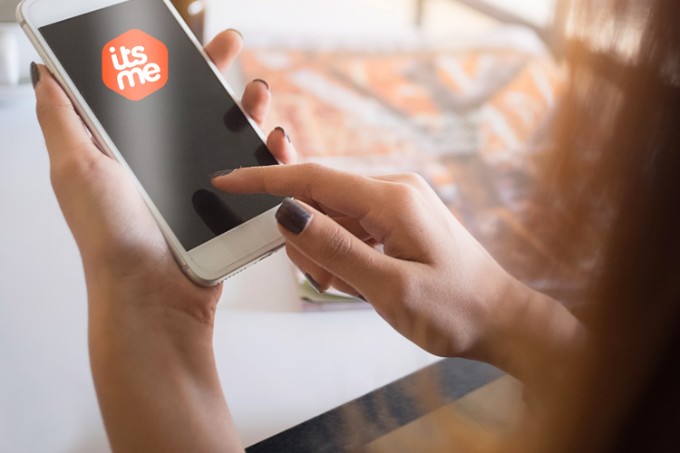 The itsme app links your ID details to a PIN of your choice, your SIM card and your smartphone. When you enter your itsme PIN to log in or to sign a transaction, companies are sure it's you.
You also have the benefit of not having to remember a whole host of passwords or log in details. A single PIN is all you need.
Is itsme secure?
Yes, it is because:
European security standards: itsme complies with the European eID Regulation and the European Privacy Regulation, which ensures that your personal details are properly protected.


Secure three times over: the itsme app only works with the right combination of smartphone, SIM card and PIN. If one of these items is missing, your itsme account will be blocked. Therefore, you can only use itsme on the phone and the SIM card used for registering it. Should someone steal your PIN, they will not be able to misuse your account.


You retain control: you select the details you want to share with which companies.


Your mobile interaction is protected: it takes place over the highly secured SIM card and the network of mobile operators collaborating on this app.
Where itsme can be used
At all the big banks (including KBC), Doccle, Bolero and Randstad. Other companies will follow suit in the future. You can also use it in 'Tax-on-Web'.
What you can use itsme for
Use itsme with KBC Touch and KBC Mobile to:
Register yourself initially
Become a customer with us
Sign a variety of documents digitally
Authorise transactions online
View documents we send you through Doccle
Submit your tax return using 'Tax-on-web'
Place orders online
Manage your electricity or Internet provider contracts
Operate your home automation system
Not with us?
Visit the itsme website to see how to use your eID and card reader to get started in just a few steps.