You've made your decision: you're going to buy your first home. It's an important and exciting stage in your life. But what's the best way to approach the purchase of your first home? This step-by-step plan will help you find your new nest without undue stress.

Buying a new home: what are your expectations?
Every project begins with a dream. And to be sure that this dream lives up to all your expectations, it's good to draw up a wish list. Do you want to live reasonably close to work or school? Would you like a park, supermarket or crèche nearby? Are you happy to do some work on the property yourself, or would you rather move straight into a finished home?

The more detailed your list, the more likely you will make the right choice.

Set your budget and look for a loan
How much initial capital you will need obviously depends on the home you want to purchase. The golden rule is around 15% of the purchase price. Your personal contribution needs, for instance, to cover the administrative costs and notary's fee. And also, ideally, part of the purchase price.
The more of your own capital you can contribute, the more likely it is that you will find a loan and the lower your monthly repayments will be. It's advisable not to devote more than a third of your monthly income to your loan repayments.

Did you know that...
Seek and ye shall find!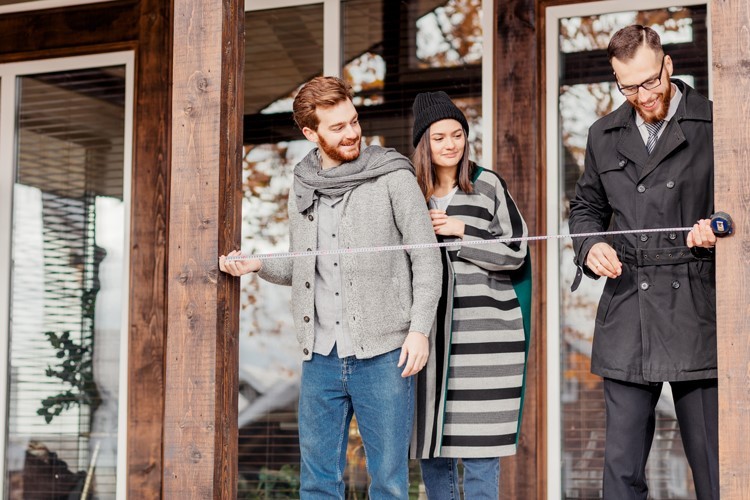 The hunt is on! To find your dream home, it's best to search using as many different channels as possible. Property websites, estate agents, advertisements in local newspapers, walking around the neighbourhood where you'd like to live or putting out feelers via social media.
It all seems obvious, but never buy a home without having visited it several times. Is your experience of house-hunting limited? In that case, ask a friend or relative who knows more about it to come with you. Or call on a professional (architect, builder, etc.). The more expertise, the smaller the risk of disappointment later.

Negotiate on the price
Found your new home? Now it's time to negotiate. It's fine to ask for a lower price, but make sure your opening offer is realistic, so that the vendor takes you seriously. It's often possible to knock 10 to 15% off the asking price if you approach the negotiations cleverly.
Tip: highlight the negative aspects of the property. Does it need renovating? Is the kitchen a little out of date? All these things can help you lower the price. Have you decided how much you want to pay for the property? In that case, make an offer, preferably in writing. And don't forget that this is always binding.

Success guaranteed!
Has the vendor accepted your offer? Congratulations! In all the excitement, don't forget to provide the necessary insurance for your new home. The most important cover is undoubtedly the home insurance policy – what people often call 'fire insurance' – to protect you against damage to your home and contents. Theft cover is also recommended. And loan balance insurance, lastly, is a must in order to protect your partner or loved ones financially if anything were to happen to you.
In this case too, you ought to compare the rates of different insurance companies and check carefully to make sure you are not covered twice for certain risks.
All that remains is for you to pack your stuff and enjoy your new place. We wish you every happiness in your new home!
Calculate the feasibility of your plan
Are you planning to buy a new home? Use our handy tool to check quickly whether your plan is feasible.