Are you a car lover who dreams of having a wonderful classic car of your own?
How about a cool vintage camper van? Or do you want take the whole family for a spin in a classic American sedan? Maybe you're more into high-performance muscle cars? The range of classic cars on offer is very broad. And thanks to recent Belgian classic car legislation, you can now get more enjoyment from your favourite old car than before!
What exactly do we mean by 'classic car'?
In 2013, a new law was introduced for classic cars. The classic car law specifies that you can register any car that is 25 or more years old as a classic car. When you buy your car, it needs to undergo a classic car inspection. This vehicle inspection is a lot more restricted than the standard technical inspection for cars that are used for everyday purposes. Your car will then receive a registration plate beginning with the letter 'O'.
Since 20 May 2018, classic cars in Flanders must also undergo regular classic vehicle inspection. The regularity depends on the age of the vehicle:
Between 25 and 30 years old: at normal intervals.
Between 30 and 50 years old: every two years.
Over 50 years old: every five years.
This gives you more driving pleasure with fewer restrictions.
Thanks to the current classic car law, you can drive your classic car at any time of day or night without any mileage limits.
Previously, you could only take your classic car out for test drives within a radius of 25 km, or drive it to and from classic car meetings. Moreover, this could only be done during daylight hours. All that is now a thing of the past!
However, there are still a few restrictions. If your car is registered as a classic car, the following are not permitted:
commercial or professional use
commuting to work or to school 

paid transport, or free transport that is equivalent to paid passenger transport
use as a tool or resource for work, or in the event of an emergency. 

This means that you are not permitted to carry out any trading activities with your classic car, such as using it as a taxi or a luxury vehicle in return for payment. It is not permitted to use your classic car as a company car either.
Would you rather not have any restrictions? If this is the case, you can have your vehicle technically inspected for everyday use. It will need to undergo a new inspection each year, however.
Don't make an impulse buy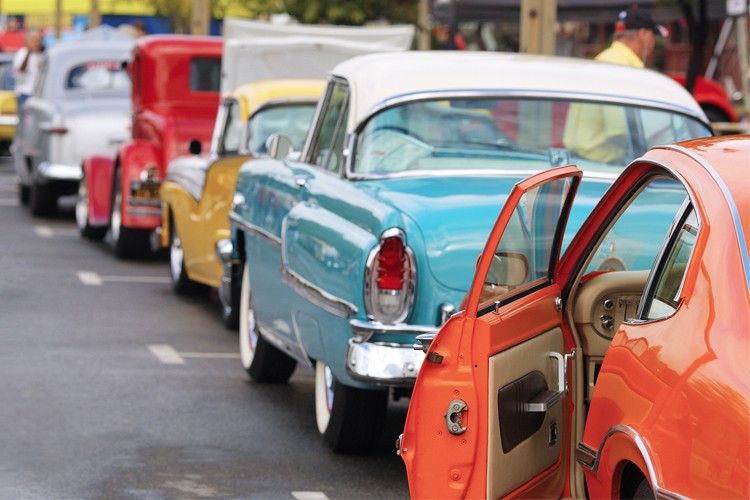 It is best to prepare thoroughly before you buy your favourite vintage car. This ensures that the classic car of your dreams doesn't turn into a nightmare for your savings.
Set out a budget in advance. The selling price for a classic car often depends largely on the car's condition. A 'cheap' car may require expensive restoration, and could end up costing more money than a vehicle in mint condition.
Although the road tax, vehicle registration tax and car insurance payable on a classic car are a good deal cheaper than for a modern car, your classic car may have higher fuel consumption and require more intensive maintenance.
Of course, it is possible to take out a second hand car loan before buying a classic car, which allows you to retain your own savings for any contingencies.
Find out as much as possible about your favourite classic car before you buy it. You can find treasure troves of information about your favourite make and model on websites, discussion forums and Facebook groups.
And why not join a classic car club? There might even be a club dedicated to your favourite brand! The other members of the club can give you tips and contact details for places where you should buy your car, as well as garage owners and other practical experts who can help maintain your car. You can usually find spare parts more quickly and cheaply through the club too.
A few tips on how to assess a classic car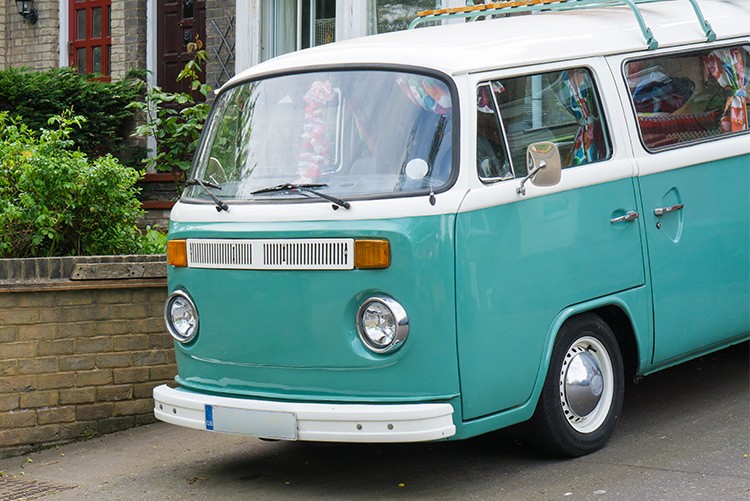 Have you found what might be the car of your dreams? Make sure you inspect the car thoroughly. If you aren't an expert, you should make sure you bring someone with you who knows a bit about old cars and what can go wrong with them.
Check whether there is any (severe) rust (under the wheel arches, below the doors, on the underbody and so on). Run a magnet along the bodywork. If you find any places where the magnet is not attracted to the metal, that may be a sign of unprofessional bodywork repairs.
Do all the engine parts work properly?
Is the interior still in good condition?
Are there any puddles of oil underneath the car?
Are the necessary vehicle documents available? When buying a classic car in Belgium, these are the registration certificate, the most recent vehicle inspection certificate, and the uniformity certificate (for cars built in 1966 or later).
Ask to see the invoices for maintenance and parts.
Make sure you take the car for a test drive and ask to take the car to an inspection pit so you can inspect the underside.
Do you have a covered parking space? Rain and wind can be unkind to classic cars.
And last but not least... enjoy!
With any luck, you'll find the classic car of your dreams. Look after your vintage car and drive carefully. Happy driving!
More information