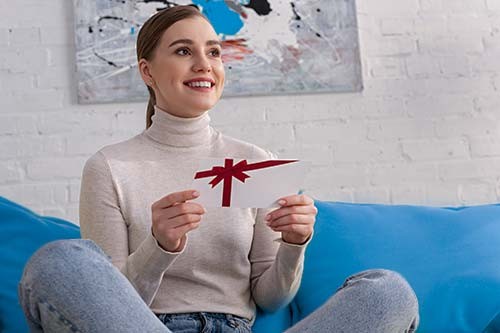 Give someone a Cera gift voucher and the opportunity to become a Cera member!
A Cera gift voucher is an original gift idea that gives a grandchild, godchild, family member or friend the chance to become a Cera member. You'll be giving them not only a financial boost, but also the opportunity to enjoy the many benefits of Cera membership.
You must have a KBC account to order and pay for a Cera gift voucher. Order your Cera gift voucher easily in KBC Mobile or in KBC Touch.