Starting at just 10 euros a month
With an automatic savings order, it's easy to save for your pension each month
Save up to 30% in tax each year*
For 2022, you're entitled to a tax relief of up to 30%
Get started in four easy steps
You can open a pension savings fund using our Mobile app in just a few simple steps
Why choose a pension savings fund?
A pension savings fund is one way to save for your retirement. In practice, it is an investment fund that invests in shares and bonds. As you know, investment in shares and bonds means that the return of your pension savings fund is not fixed. On the other hand, the return is potentially higher than for pension savings insurance, where you receive a fixed return.
All taxpayers under the age of 65 can start putting their money into a pension savings scheme. It does not matter how many years you have been working.
Return over the long term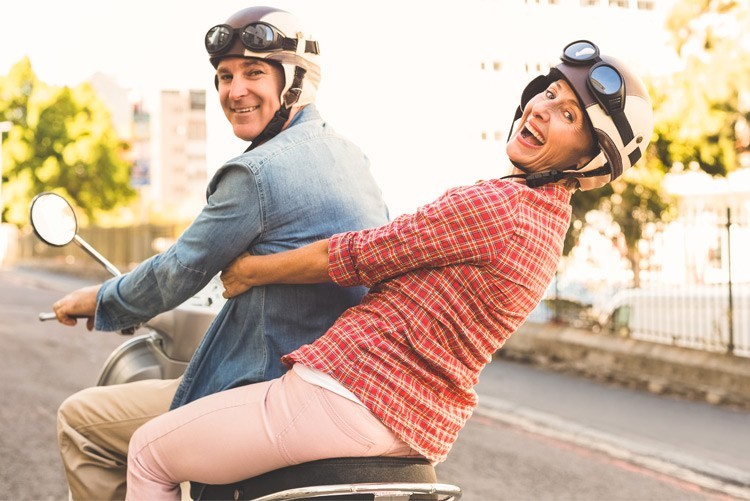 The return on pension savings funds depends instead on how the shares and bonds perform and this may fluctuate significantly in the short term.
So you shouldn't take any notice of the returns on these funds in the short term: for pension savings funds, it's the long term that matters. A few poor months or even a poor year isn't necessarily a disaster. After all, you'll be saving for your pension for 20, 30 or even 40 years.
The tax relief you receive each year will also increase your return significantly. Pension savings funds generally offer a higher long-term return than a pension savings insurance plan with a guaranteed rate of interest.
If that sounds too high-risk for you, you can go for a pension savings fund that invests more in bonds than in shares. This makes any capital you have accumulated less sensitive to stock exchange fluctuations.
Bear in mind the costs associated with a pension savings fund
Don't make your choice solely on the basis of return. Carefully examine the costs at KBC before making your decision.

Discover your possibilities at KBC
*Tax treatment depends on individual circumstances and may change in the future.