Insurance tailored to you
When insuring your moped, scooter or speed pedelec, you can take out just the compulsory cover or go for more security with add-on cover for your specific needs.
Breakdown assistance option
With KBC-VAB Assistance, you can count on a reliable breakdown rescue service in Belgium, the Netherlands and Luxembourg, as well as within an area of 15 km across the Belgian border with Germany and France.
File claims using our apps
Use our KBC Mobile and KBC Touch apps to file claims with us wherever you are, then we'll do the rest for you in no time.
Third-party liability insurance for your moped or scooter
If you ride on a public highway with a class A or class B moped, by law, you have to have third-party insurance.
This compulsory insurance policy covers the harm you cause to others if you are responsible for causing an accident, such as personal injury and damage to other vehicles or buildings.

Covered
Harm you cause to others with your moped, including property damage (bodywork, buildings) and bodily damage (i.e. deaths or injuries)
If a vulnerable road user is injured in an accident involving your moped, we'll pay compensation for those injuries even if you weren't at fault
Not covered
Damage to your own moped
Bodily injury that you as the rider sustain in a road traffic accident

Harm caused during participation in competitions

The complete list of exclusions can be found in the general conditions.
Options: additional insurance for more security
If you're after more security, you can extend your third-party liability insurance cover by adding a number of options. You are not under any legal requirement to do so, but it could end up saving you a lot of money. If you're interested, be sure to read all the information we've provided below.

1. Legal assistance insurance: expert advice and legal assistance if you're involved in a claim
This legal assistance cover comes in useful in a wide range of situations, including if:
you get into a disagreement with the authorities about registering your moped
you require criminal defence when facing prosecution for a road traffic offence such as speeding or running a red light
you become involved in a dispute with the company repairing your moped
In these cases, legal support and assistance are no luxury. We always try for an out-of-court settlement. If that doesn't work, KBC will recommend a lawyer to represent you in court. You can also instruct counsel of your own choice. We will pay up to 100 000 euros to cover the costs of the court proceedings.

Covered
If the other party caused you harm, we'll help you claim damages
Legal assistance for contract disputes, such as when buying your moped or getting it repaired

Legal help in disputes with government agencies in connection with matters such as registering your vehicle, revocation of your driving licence and periodic inspections

Criminal defence when facing prosecution for road traffic offences such as speeding or riding your moped under the influence
Not covered
Fines and out-of-court settlements
Disputes arising from the paid transport of persons or goods

Disputes arising from taking part in competitions or wilful conduct constituting an offence

Disputes further to renting a moped or renting yours out
2. Fire and theft insurance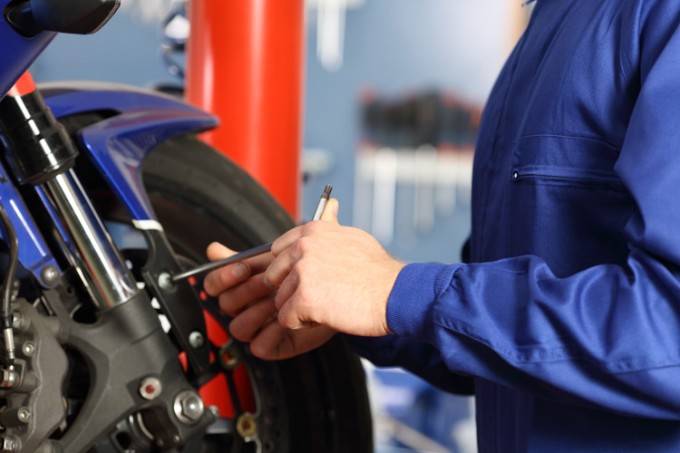 This insurance also covers your vehicle against damage due to theft, attempted theft and fire. In the event of a total loss, we will reimburse the price you paid for the vehicle, up to 12 months after the purchase date.

Covered
Damage caused by fire, explosion or fire-extinguishing activities
Melting damage as a result of a short circuit

Theft and attempted theft

Damage to your moped as a result of an accident or vandalism whilst it was stolen

We pay up to 750 euros towards the cost of towing and repatriating the moped and rider(s)
Not covered
Damage to your own moped caused by a road traffic accident
Theft if your moped is stolen while unlocked in a public place

Damage caused by wear and tear or lack of maintenance

Damage you cause intentionally

Injury you sustain as a rider
3. Assistance insurance: breakdown rescue service and roadside assistance for your moped
With KBC-VAB Assistance, you can count on receiving roadside assistance for your moped and a reliable breakdown rescue service in Belgium, the Netherlands, Luxembourg, and within an area of 15 km across the Belgian-German and the Belgian-French border.
Covered
If your moped cannot be ridden as a result of an accident or because it breaks down, we'll provide breakdown assistance or arrange to have the moped towed away

Not covered
Participation in sporting activities for payment or profit (including training practice)
Damage you cause intentionally
KBC does not pay for any repairs, just costs for towing and for shipping replacement parts, etc.
4. Accident insurance: cover specially for riders
Did you know that riders aren't covered for bodily injuries they sustain in accidents they cause? Compulsory third-party liability insurance only covers the damage you cause to others. This is where our driver accident insurance can help. If you sustain injuries in an accident you caused, your insurer will cover your medical expenses.
Covered
Medical care following an accident
Costs for suitable transport if you need to be taken to hospital for medical treatment

Compensation for permanent injury

Financial support for your surviving dependants and reimbursement of funeral expenses should you die

We will pay compensation even if you caused the accident.
Not covered
Industrial accidents
Accidents caused intentionally or due to serious error

Participation in, and training for, speed races, time-speed distance (TSD) rallies and skills-based competitions

Accidents caused under the influence of alcohol (more than 0.15%) or in a similar condition due to the use of substances other than alcohol
What insurance should you take out for a speed pedelec?
You can take out bicycle insurance or moped insurance for your electric bicycle or speed pedelec. The cover you need depends on the type of bicycle you have.
When do you need bicycle insurance?
Your bicycle can run autonomously on an auxiliary engine (without you pedalling) and has a maximum speed of 25 km/h, or 
Your bicycle is pedal-assisted (it cannot move without being pedalled) and has a maximum speed of 45 km/h
When do you need moped insurance?
If your speed pedelec can run autonomously on an auxiliary engine (without you pedalling) and has a maximum speed of 45 km/h, you must take out third-party liability insurance for vehicles (moped insurance).  
Good to know
KBC Vehicle Insurance (Mopeds) can include one or more of the following forms of cover: Compulsory Third-Party Liability Insurance, Legal Assistance Insurance, Fire and Theft Insurance, KBC-VAB Assistance and Driver Accident Insurance.

This product is subject to Belgian law.
Insurance cover under this policy is for a term of one year and tacitly renews unless terminated no later than three months before the principal renewal date.
Your intermediary is the first point of contact for complaints. If no agreement can be reached, please contact KBC Complaints Management: Brusselsesteenweg 100, 3000 Leuven, complaints@kbc.be, tel. 016 43 25 94. If you cannot find a suitable solution, you can contact the Belgian insurance industry's ombudsman service: Ombudsman van de Verzekeringen, de Meeûssquare 35, 1000 Brussels, info@ombudsman.as, , www.ombudsman.as.
This does not affect your legal rights.

To request a quote for a KBC Vehicle Insurance (Mopeds), visit our website or contact your KBC Insurance intermediary.
KBC Vehicle Insurance (Mopeds) is a product from KBC Insurance NV – Professor Roger Van Overstraetenplein 2 – 3000 Leuven – Belgium
VAT BE 0403.552.563 – RLP Leuven  – IBAN BE43 7300 0420 0601 – BIC KREDBEBB
The company is licensed by the National Bank of Belgium, de Berlaimontlaan 14, 1000 Brussels, Belgium for all classes of insurance under code 0014 (Royal Decree of 4 July 1979, Belgian Official Gazette of 14 July 1979).
Member of the KBC group
Be sure to read the information document before taking out insurance