Home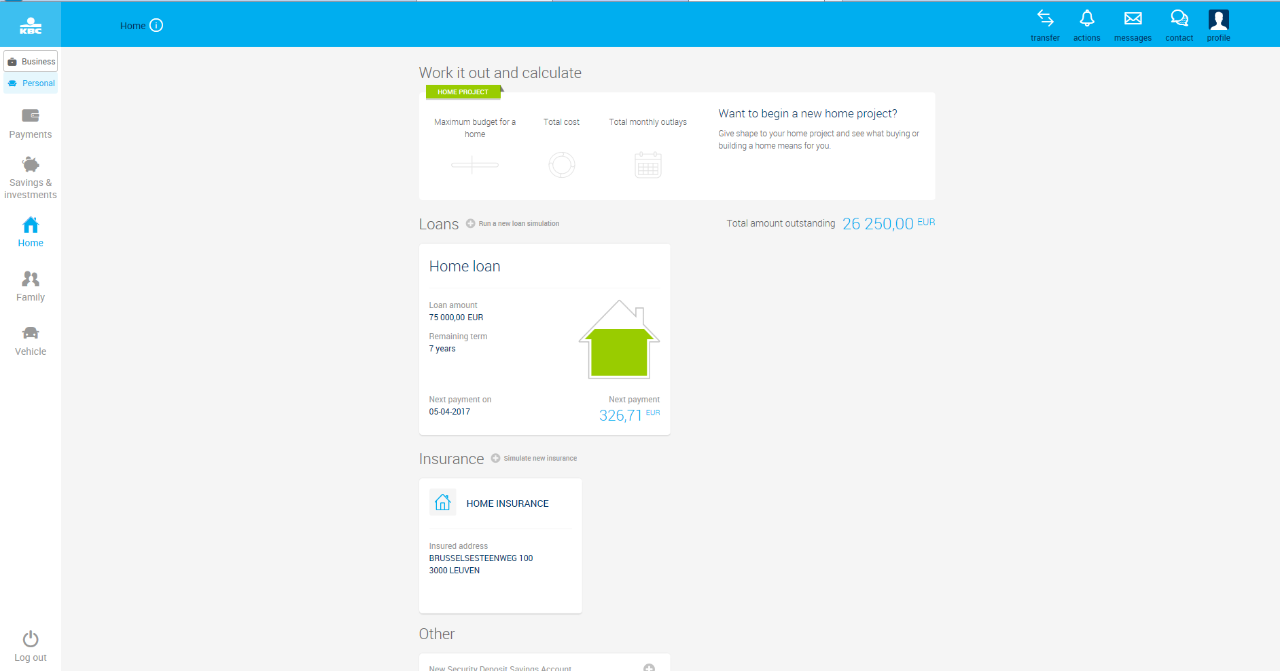 Home gives you a clear overview of your (mortgage) loan(s) and related insurance.
Select a loan or insurance policy to view its details. For instance, you can see your repayment plan or change the date on which you pay your instalments.
Chat or video chat with one of our advisers for more help and advice.
Loans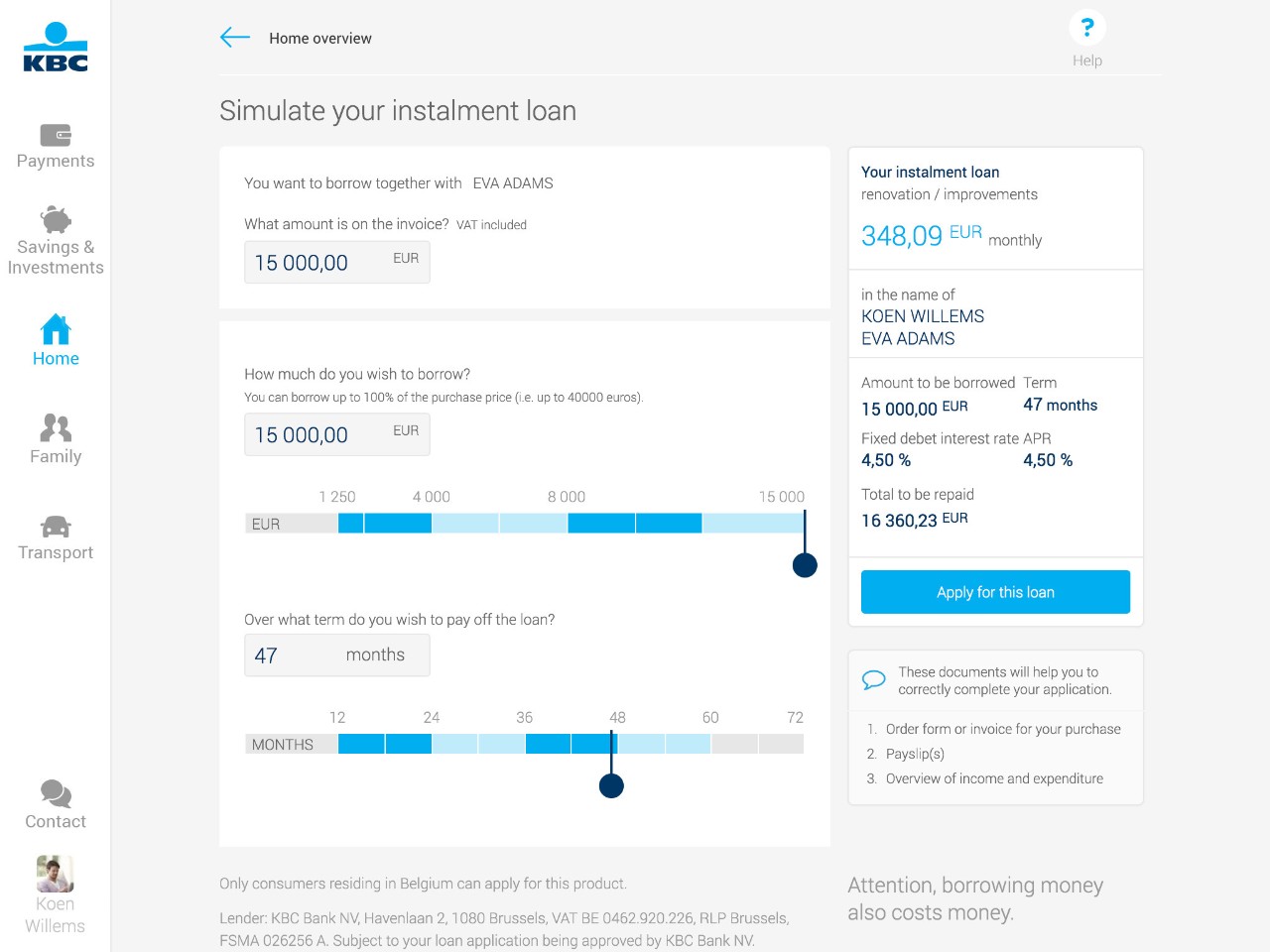 Looking to take out a loan for renovation work or garden landscaping?
You can simulate and apply for an instalment loan really easily in 'Home' and get an immediate reply regarding your application.
Insurance
Opening a security deposit savings account
Planning on renting? If so, you'll need a security deposit savings account. You can open one online in KBC Touch in just three minutes. Transfer your deposit and conclude your security deposit agreement all in one go.