Suddenly, the day has arrived: your monthly salary is paid into your current account. Exciting! But what do you do with your first salary? 
Saving for the future
Anyone getting a proper wage for the first time generally has plans for the future. To make these a reality, you sometimes need a considerable amount of money. So, saving is a smart move. Obviously you don't need to pay all your salary into your savings account. However, we do recommend that you set aside a certain portion of your money.
Future purchases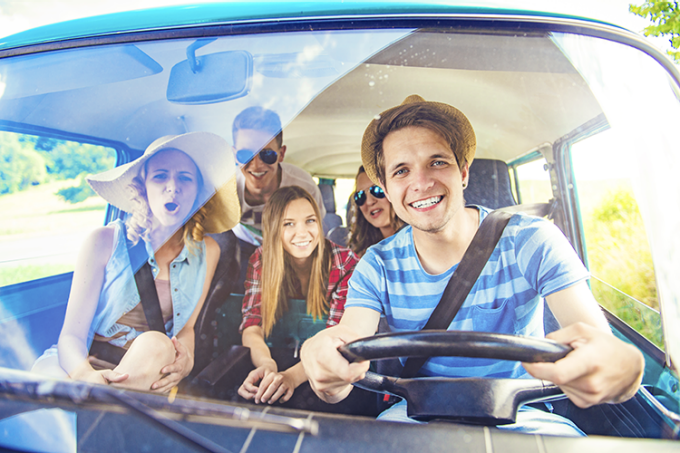 Fancy going away next summer, or are you going to need a new computer soon? Having a reserve is always useful. All the more so because some investments incur additional charges. Just think about buying a car for the first time: this involves far more than just the car itself. Often you need all kinds of accessories. And a first car insurance policy in your own name that covers against all risks. So, save a fixed amount every month, and you will find it easier to finance both scheduled and unexpected expenses.
Buying a house down the line
One day you may want to buy your own home, either on your own, or with your partner. But can you afford it? Of course, but good preparation is important. Choose a specific savings package, for example: then you can start saving now for your initial capital and your life cover. You will need this later in order to secure your home loan.
Retirement
Pension savings are tomorrow's concern, aren't they? Nothing could be further from the truth, Imagine you save about 25 euros a month from the age of 25 into a pension savings plan. This would mean that at the age of 65 you would have twice the amount of savings you would if you waited until you are 40to start. Not because you have paid more, per se: in the long term, you benefit from a capitalisation effect. That means that you receive interest on your interest, and so on and so forth.
As an employee you immediately benefit from a tax advantage. Every year you can claim back 30% of the premiums paid. How much can you pay in? The amount is fixed annually. But at KBC you get to choose how much you save. You can start with as little as 10 euros a month. If you want to start thinking about tomorrow's pension today, go along to your local KBC Bank branch.
Paying fixed and variable costs
Are you going to be living on your own in the near future? Or are you still living at home but will soon have to pay your share of the bills? We don't need to tell you that this will entail monthly expenses. It's not just rent or repayments – food, water, gas and electricity all take a chunk out of your budget. Usually you'll pay those recurring costs from your current account.
Create an overview
How much do you spend on outgoings every month? What amount can you transfer into your savings account every month? It's not always easy to get a clear picture of your income and outgoings. There are online banking tools that will categorise your outgoings neatly, including food, for example. That way, you will have your budget and expenditure under control even more effectively.
Think about your insurance
Insurance is essential for anyone who wants to get through life without worrying. For most policies you will pay an annual premium, sometimes there is the option to pay monthly. A real must: a fire insurance policy for the home you rent or own, and a family policy for anyone standing on their own two feet. Or insurance for your health. If you don't have a hospitalisation policy yet, we recommend you arrange this soon. Also, set yourself up with a safety net for illness or accident by taking out guaranteed income insurance. This can be particularly attractive if you are a self-employed person.
For details on how to find your way in the web of insurance, visit a local KBC Bank branch or KBC Insurance agent and ask for more information.
Young investment
Are you a young person who would like to get more from your money? Then investing is one option. A wide range of investment products is available, giving differing returns. 
Your choice of investment
Shares, bonds, investment funds, etc.: investments are a complex matter. How do you choose an investment that suits you? This choice will depend on a number of criteria. How long do you want to put your money away for? What risk are you prepared to run? Here's a tip: call in to a KBC Bank branch, where you can draw up your risk profile together with your investment specialist. That way, you will be making a sound choice.