The scammer pretends to work for a trusted organisation, like your bank, Card Stop, itsme, a government department, Interpol/Europol or some other legitimate authority. They try to get as much information out of you as possible, such as your bank details, the number of your ID card or national registration number. They then try to convince you to carry out a transaction or they misuse your data somewhere else.

If you're asked to:

Transfer funds to a 'secure account' (safe-account fraud)
Invest in cryptocurrencies
Divulge your card reader codes
Install software remotely
Arrange a time for someone to call round to your home (bank courier fraud)
Cancel a fraudulent payment using itsme
Please do not respond. KBC will never ask you to do any of these things!
1. You get a call from 'KBC'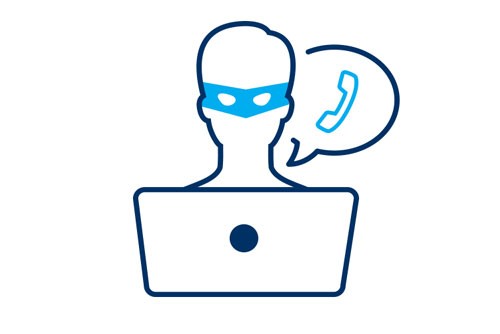 You receive a phone call from someone claiming to work for KBC's helpdesk or security department. During the call, the scammer tries to gain your trust by:
Referring to an e-mail
Addressing you by your name
Telling you that you should never share your debit card's PIN with anyone
Calling from a number you trust (call spoofing): the scammer can display what appears to be a trusted phone number on your device instead of the number they're calling from

The scammer puts pressure on you to act quickly because fraud has been detected on your account, for example.
A few examples
You are asked to transfer all your money to a new, safe account that has been opened for you – in reality, however, that account belongs to the scammer (safe-account fraud)
You are told that someone will call round to your home to further investigate this fraud and are asked for your debit card, its PIN and sometimes the devices you bank on, which will be taken away for 'further examination' (bank courier fraud)
You are asked for your debit card number and the numeric codes you generate with your card reader – the scammer can then use this data to install your KBC Mobile app on their device and steal your money
What is 'call spoofing'?
Call spoofing is a technique whereby the scammer fakes the phone number you see on your caller ID screen. To appear credible, scammers display a trusted phone number instead of the one used to call you.

2. Robocalls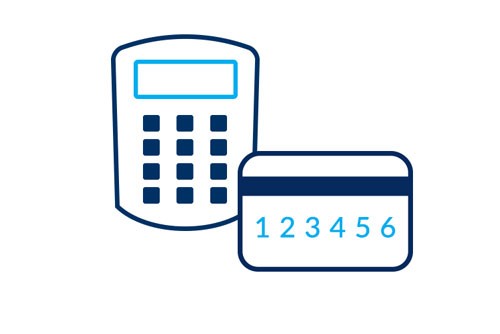 You get a call from an unfamiliar number and hear a robotic voice telling you that Europol or Interpol has launched an investigation into criminal activity (drug trafficking, theft, etc.). A selection menu enables you to be put through to your case manager, who informs you that there is a real chance that your funds will soon be blocked because of this investigation.
The scammer then suggests converting your money into cryptocurrency, as it can't be blocked. After your account has been created and a few payments made, the cryptocurrency then has to be transferred. It goes straight to the scammer's wallet and your money is gone forever.

What is a robocall?
A robocall is an automatically generated phone call where you hear a pre-recorded message or a robotic voice. A selection menu then gives you the option of speaking to a person.
Our advice
1. Don't just believe what someone tells you on the phone
If you receive a suspicious call from, say, a government department, the police, Europol or a company, hang up immediately and contact the organisation concerned through the official channels. Make sure you also report it to secure4u@kbc.be if it concerns your bank details or a financial transaction.
2. If you get an offer that's too good to be true, ignore it!
3. Suspect you're a victim of fraud?
Call Secure4u immediately on +32 16 432 000 (available 24/7):
If you've given up your bank details
If funds were unlawfully removed from your account
If you transferred money to a scammer
If someone called round to your home to collect your debit card or devices