Got a problem with your home?
Heating broken down? Toilet blocked? Locked out? Leaking roof? We'll get assistance to you fast.
Don't worry, we'll give you a hand
The search for technicians who are available and affordable can be a long one. But, if you have this insurance, all you need to do is call KBC.
Even at night and weekends
We'll do all we can to solve your problem within 24 hours. In emergencies, even in 2 hours.
Assistance when things break down? For your home, too, of course
Nearly everyone has insurance for travel assistance or 'breakdowns on the road'. But what if an essential part of your home breaks down, like the heating or toilet? When that happens, you also need immediate help. So you need to get home assistance insurance.
When do people mostly call in home assistance?
Water problems (leaks and no hot water)

Faulty heating system
Locking yourself out or losing the keys
KBC Home Assistance explained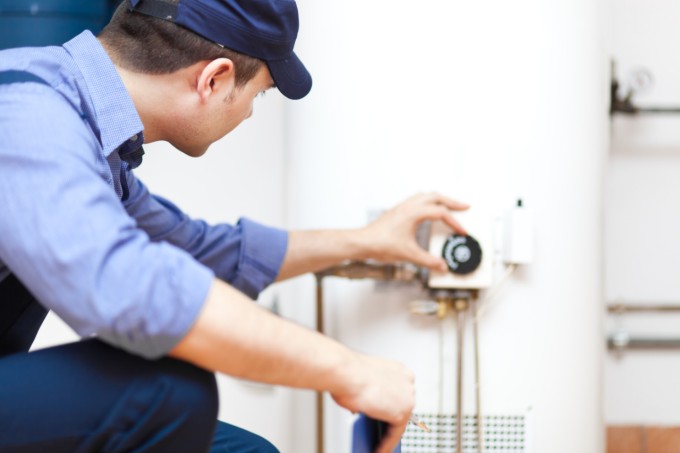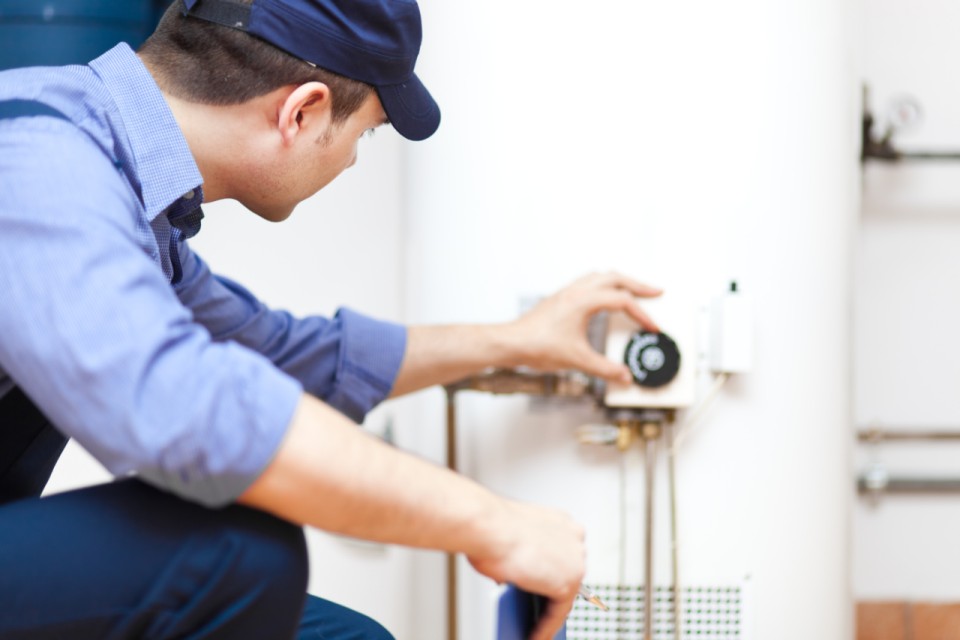 KBC Home Assistance is insurance covering home assistance. In other words, you get help to remedy serious, unforeseen problems in your home.
Just call KBC, and we'll arrange everything. Even at night or the weekend, when it's even harder to find available, affordable repairmen yourself.
How it works
1. If you've got a problem, phone our call centre at +32 (0) 16 24 24 24, any time, day or night
2. Within 24 hours, we will send help. In emergencies, even in 2 hours. 
3. A specialist will quickly help resolve the problem. 
Our assistance providers offer first aid to fix the issue. That means they will prevent or mitigate further damage to your home, carry out provisional repairs and make your home safe and habitable again. The final repair (like replacing worn-out equipment) and maintenance work do not fall under this cover.
The number of interventions each year is unlimited. So, you can call us as offer as you need to. Did you know that KBC Mobile and KBC Touch let you contact our call centre direct?
What is an emergency?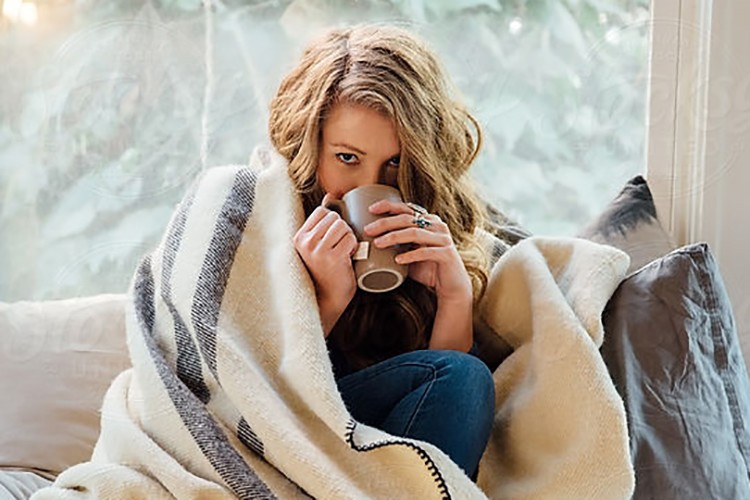 We will do all we can to remedy the problem within 2 hours if your basic comfort is seriously impaired, if your home is inaccessible or if there is a danger to the occupants or to the building itself.
Some examples
You've locked yourself out
The only toilet in your home is blocked
Your living room heating breaks down in winter
What is insured?
We send help ourselves. If you engage someone's services yourself, we will not refund the costs (except if you call the fire brigade to remove a wasps' nest).
When do we provide assistance?
You have an electricity outage
Your heating or air conditioning stops working and the interior temperature becomes unpleasant
You have no running water in your home or no hot water in your bathroom
Your toilet's blocked (other than due to the septic tank being full)
Wasps or bees have nested on or in your home
You can't leave or enter your home because the entrance is barred or blocked, because your keys have been stolen or lost or because you've locked yourself out
Your home is no longer wind and watertight, for instance because the roof or a window is damaged
When do we not provide assistance?
Due to circumstances for which you are responsible, the person providing assistance cannot get into your home at the appointed time
The problem for which you request assistance is your own responsibility because you failed to repair a known defect or did not have full repairs done after a previous intervention
The problem is due to deliberate acts or omissions by an occupant or poor maintenance or material decay of your home
The network supplier interrupts or cuts off the gas, electricity or water supply
There is damage to domestic appliances like a fridge, oven, extractor hood, cooker or portable radiator
Poor or non-working of an integrated switch, electronic circuit, microchip, microprocessor, hardware, software, computer, alarm or domestic electronic equipment, telecommunications equipment or similar electronic systems
Tip
Be sure to check your KBC Home Insurance. You may be able to claim under the categories of extra cover, like replacement accommodation, reimbursement of the costs for safe storage of goods or the services of a leak-detection company. Contact your insurance agent or use KBC Mobile or KBC Touch.
The cost
The premium for home assistance is 6.50 euros per month. The premium is charged monthly to your account by direct debit.
What we reimburse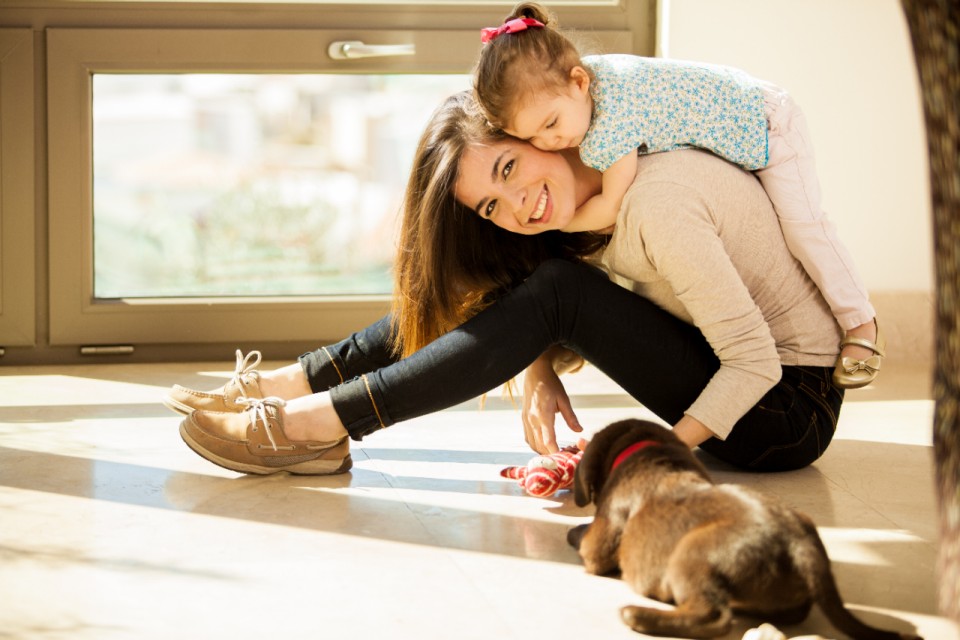 We pay the charges for the intervention by the tradesmen providing assistance, up to 400 euros (including VAT) plus parts needed for a temporary repair, up to 100 euros (including VAT). We also cover the full call-out charge. And there's no deductible to pay.
You may be entitled to an extra service:
If your basic comfort (electricity, heating, hot water) cannot be restored within 24 hours, we will organise hotel accommodation (up to 200 euros for the entire family). If you'd sooner not go to a hotel, we will arrange an electricity generator or heat source for five days.
If a defect causes an electricity outage and food in your fridge or deep freeze goes off as a result, you will receive extra compensation up to 125 euros.
Things you also need to know
When you start the policy, there is a waiting period of 14 days before you can claim assistance.
The insurance is available to anyone, even if they do not have property insurance with KBC.
The policy is intended for a home where you live or that you use as additional accommodation, as long as you use the home for private purposes. We do not cover property owned to let.
The insurance is for periods of one year and renews automatically unless you cancel it no later than three months before the principal renewal date. 
How do I take out assistance insurance?
Learn more
Belgian law applies to this product.
Your intermediary is your first point of contact for complaints. If agreement cannot be reached, please contact KBC Complaints Management: Brusselsesteenweg 100, 3000 Leuven – E-mail: complaints@kbc.be – Tel.: tel. 016 43 25 94 (free of charge) or + 32 78 15 20 45 (charges apply) – Fax: + 32 16 86 30 38. If you cannot find a suitable solution, you can contact the Belgian insurance industry's ombudsman service: Ombudsman van de Verzekeringen, de Meeûssquare 35, 1000 Brussels – E-mail: info@ombudsman.as – Website: www.ombudsman.as.
This does not affect your right to take legal action.
Contact your insurance expert to request a quotation for KBC Home Assistance or use KBC Mobile.
KBC Home Assistance is a product of KBC Insurance NV – Professor Roger Van Overstraetenplein 2 – 3000 Leuven – Belgium
VAT No. BE 0403.552.563 – RLP Leuven – IBAN BE43 7300 0420 0601 – BIC KREDBEBB
Company authorised for all classes of insurance under code 0014 (Royal Decree of 4 July 1979; Belgian Official Gazette, 14 July 1979) by the National Bank of Belgium, de Berlaimontlaan 14, 1000 Brussels, Belgium.
Member of the KBC Group
Read this information carefully before taking out this insurance
Take out assistance insurance using KBC Mobile
Scan the QR code below using your iPhone's camera or a QR code scanning app on your Android phone.