Riding a motorbike gives you an exhilarating feeling of freedom and pleasure. But first and foremost your motorbike should keep you safe. Before buying your first bike, as an inexperienced rider, you should find out all about it. 
We can help you with that.
Choose the right bike for you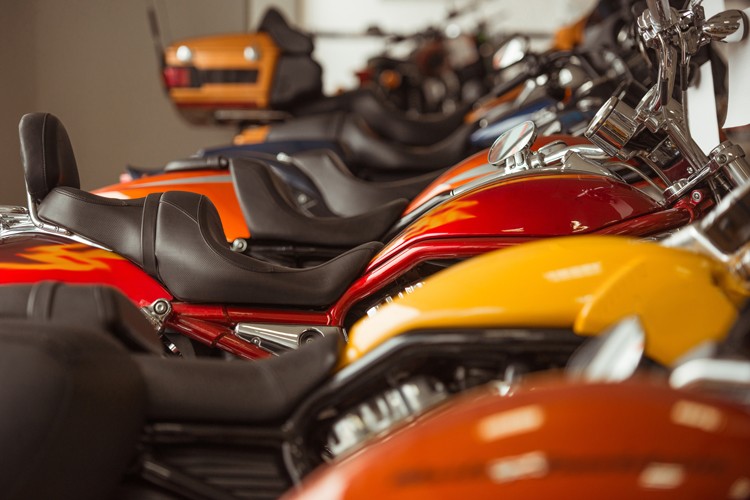 Every rider is different and we use motorbikes for different purposes. That's why there are different types and models. Something for everyone. As a beginner, it's not a good idea to buy a very powerful machine straight away. Make sure you're sitting securely on your bike and both feet can touch the ground. Your bike is heavy and you need to be able to keep it upright when you're stationary.
If you commute every day and speed isn't a priority for you, a traditional, classic motorcycle is a good idea.
If you like going for a ride with a passenger riding pillion, a cruiser could be right up your street!
If you use your motorbike every day and make long journeys on it, a touring bike could be a good choice.
Are you a fan of sporty and fast? If so, a sports bike could be what you're looking for.
New or used?
If you want to be certain about the condition of your first motorbike and have a substantial budget at your disposal, it's best to buy a new motorcycle. Find out about the different makes and negotiate on the purchase price for your bike and equipment.
Second-hand bikes tend to be a bit cheaper and you can learn on them when you're starting out. Then you can switch to a more expensive bike that could be your dream machine.
However, there are risks involved in buying a second-hand bike. 
Be sure to look into the following aspects with a motorcycle expert before you buy a second-hand bike :
Is there any wear on the chain, the sprocketsor the tyres?
The brake disks should be clean. If they're blue, they've probably overheated due to riding and braking too hard.
Dents and scratches on the fuel tank and the sides of the bike can be signs of a crash.
Brand-new mirrors, handles and footrests (often a cheaper make) can be signs that the bike has been involved in a crash.
Look at the condition of the engine, the transmission and the suspension.
Does the engine start smoothly? A little bit of white smoke from the exhaust is OK, but a blue cloud can be a sign of wear and tear on the engine.
Check the service log. Has the motorcycle undergone the necessary regular maintenance and servicing?


It's essential to be well equipped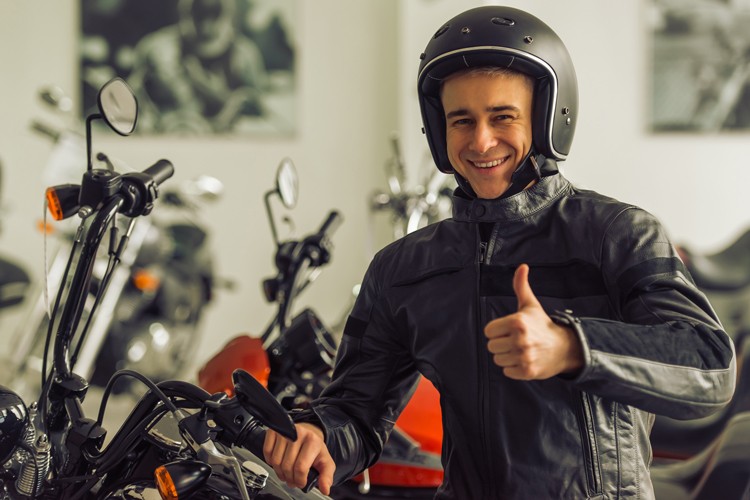 Being involved in a crash is no fun. Make sure you're as well protected as possible in case you fall off. According to the highway code, 'protective clothing' is compulsory for the rider and the passenger. By 'protective clothing', the lawmakers mean a helmet, gloves, a long-sleeved jacket,  long trousers and boots or shoes that protect the ankles. The exact type of clothing you have to wear is not specified. But it's a good idea to budget for professional motorcycle clothing. This is made of wear-resistant materials and has protective patches on the arms, shoulders, knees, back and hips. Safety first!
What type of licence do you need?
Did you get your driving licence before 1989? If so, you also automatically have a motorcycle licence.
In all other cases, your age as a rider and the capacity of the motorcycle determine what sort of licence you need. You'll find full information about motorcycle licences in Belgium on this page.
A lot of expense, a lot of tax benefits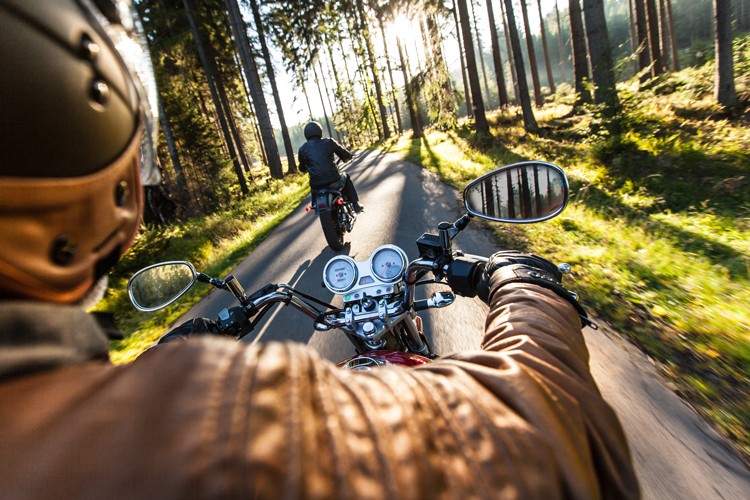 Motorcycling is expensive. It starts with buying your bike and equipment, but it doesn't stop there. There's also compulsory third-party insurance for two-wheelers, the one-off registration fee, maintenance costs, and so on.

But, the costs associated with using your motorcycle for travelling to and from work or business trips are tax-deductible. This includes tax, insurance premiums, maintenance costs, the cost of protective motorcycling equipment and petrol (if you use your motorcycle for work-related journeys).
Make sure you save your invoices and receipts. If the tax authorities check up, you'll have to show them. Remember that you only need to provide evidence of your actual business expenses if they're above your fixed business expenses.
Hit the road without crashing your savings account
Your savings can stay safely parked in your account. With a motorcycle loan from KBC, you can borrow up to 110% of the purchase price of your new or second-hand bike. You can also fund your equipment or insurance in the same way.
The fixed rate means that you repay a fixed amount each month. And the interest is tax-deductible, too!