Helping young drivers get on the road safely is a top priority for us at KBC. That's why we've developed some great tools to help learner drivers and their instructors every step of the way.
Already passed your driving theory test with flying colours? Great! Then it's time to hit the road for some driving instruction. You can learn to drive with an approved driving instructor or supervised by someone you know, provided that they have had their full B driving licence for at least eight years.
Can I drive by myself or do I need to be supervised?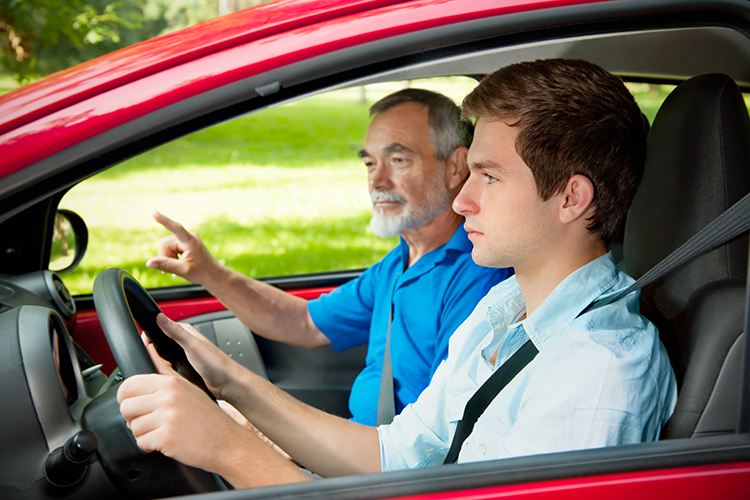 Once you've had 20 hours of practical driving instruction with an approved driving school, you can drive alone with your provisional driving licence. In that case, your provisional licence is valid for 18 months.
If you opt to practise your driving with family or friends, your provisional licence is valid for three years.
You might want to start driving on your own sooner rather than later. That could be in situations like your first job, all of a sudden requiring you to have a driving licence.
Do I need driving lessons with an instructor even if I practise with someone?
You'll also need to take official driving lessons. There are lots of driving schools, including VAB who offer a range of courses. You can drive by yourself after 20 hours of instruction. There are also 6 and 10-hour courses, giving you a sound grounding for further practice with your supervisor.
It's advisable to take one last driving lesson shortly before your test. That way you have all the basics fresh in your mind like how to check your tyre safety and park correctly. With that last lesson, you'll be as ready as you'll ever be. It's up to you to decide whether it's best to take it on the day of your driving test or a few days before.
Get put onto your parents' insurance