You might not give it a second thought, but the chances are you make a number of payments every day. Did you know that, at KBC, we provide a number of different ways to make quick and safe contactless payments?
With your phone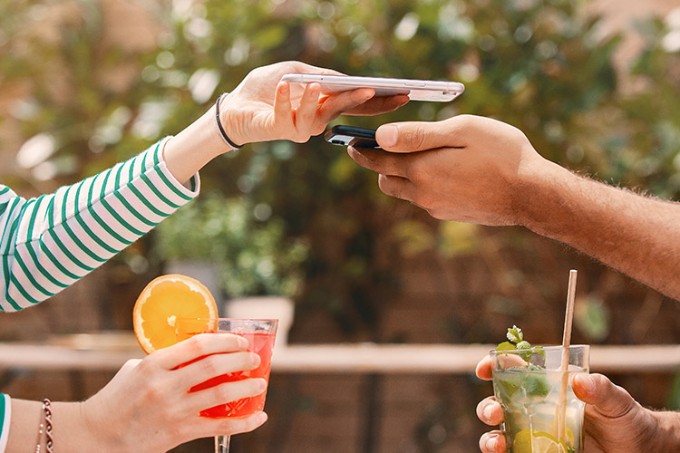 Sound familiar? You've rushed out to buy a loaf of bread at your local bakery and discover when you're ready to pay that you've left your wallet at home. What now? Simply get out your phone and pay! Paying at the counter is just as safe and easy by scanning a QR code with MobilePay or Payconiq in KBC Mobile. You can also pay with Google Pay or Apple Pay by briefly holding your phone close to the payment terminal.
Need to square up with friends after having an enjoyable meal out together or want to chip in for a gift with a group of friends? Pay or get paid instantly with MobilePay or Payconiq in KBC Mobile. No more messing about having to enter account numbers. All you need is a QR code or a request sent by text, e-mail or WhatsApp message to make payment.
Payconiq also allows you to make or receive payments with your mobile phone number, provided you and your friends are registered in KBC Mobile or have downloaded the Payconiq by Bancontact app.
Shopping online but don't have your card reader handy? Not a problem... you can use your phone to pay securely and in a snap simply by scanning a QR code with MobilePay or Payconiq in KBC Mobile.


With your favourite payment accessory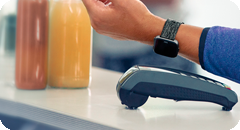 Prefer to leave your wallet and smartphone at home when out on your run? Just slip on your smartwatch and you're ready to pay if you need a drink or something else while pounding the pavement. It's so easy with Fitbit Pay, Garmin Pay, Apple Pay or Google Pay.
With your card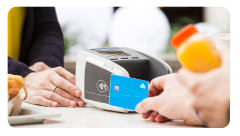 One of the traditional ways to pay is with your debit or credit card, which is accepted in lots of places like shops, filling stations, restaurants and online.
Unlike in the past, you no longer need to enter your PIN for smaller payments of up to 50 euros. To pay safely and securely, just hold your card close to the contactless payment symbol on the payment terminal for a few seconds (there's no need to touch it).


Secure payment at all times!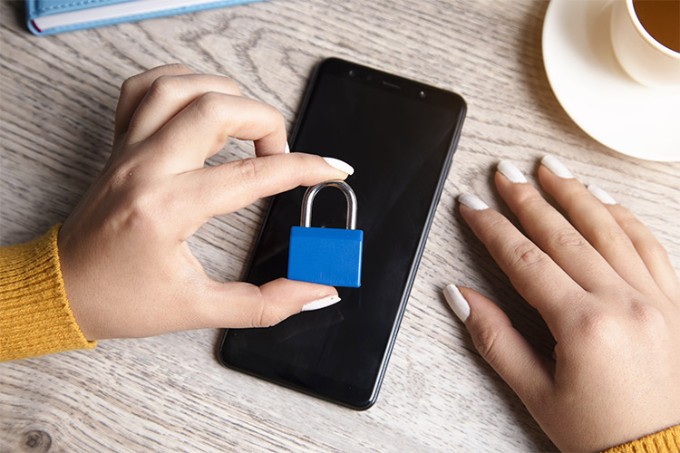 Whichever way you decide to pay, KBC does its utmost to ensure that every payment is safe and secure. That includes using secure connections, digital signatures and daily limits. Behind the scenes, we're constantly analysing cybercriminal techniques and looking for suspicious patterns.

You can also do your bit:
Choose a secure PIN for your payments
Avoid obvious combinations, such as your date of birth, your postcode or numbers next to each other on your keyboard
Use your mobile payments PIN only for that purpose
Secure your phone with a PIN, your fingerprint or your face
 
Find the payment method that fits you
Wondering which one of our contactless payment methods is right for you and keen to find out more about them? Check out our handy overview and compare what's on offer.