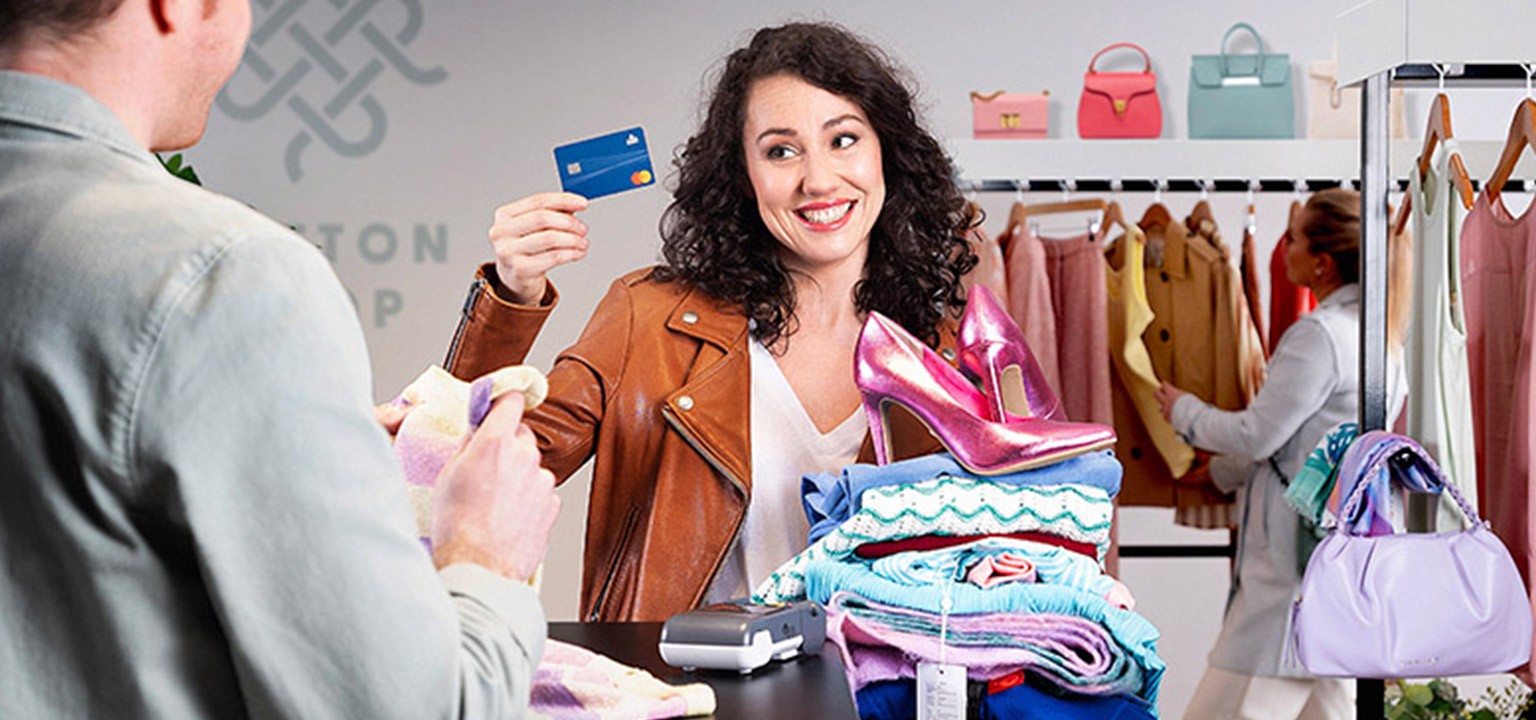 After a payment card you can count on?
It can happen to anyone! You buy a new woollen jumper and snag it on something the first time you wear it, or you know you've an expensive month ahead and your washing machine suddenly breaks down. Maybe you arrive at your holiday destination, but your luggage doesn't, or perhaps worse still, you want to surprise your partner with a gourmet dinner, but you don't have time to arrange it? At times like these, it's great having the solution literally in your pocket.

Pay when it suits you
Been involved in an accident or had to make an expensive purchase when it was the last thing you needed to do? It's possible to have that what you spend during the month not debited from your account right away, making it easy to manage your budget.
What's more, there's also the option to plan your spending in advance and keep additional control over your budget. You'll not be able to spend more than what you put on the card.
Travel without a care in the world
When travelling, you want to be able to pay and withdraw cash with the same ease as you do at home, too. You probably also know from experience that things don't always go to plan. For instance, your luggage is delayed, your rental vehicle gets damaged, or an accident just before you leave forces you to cancel your trip. That need not be a problem, as you can make sure that you continue to enjoy yourself despite this or plan your trip at another time.
Go shopping with peace of mind
Everyone likes to enjoy a new purchase for as long as possible. But even so, things can sometimes go wrong. For example, your new purchase gets damaged, your online order doesn't get delivered, or the appliance or device you bought breaks down the day after the statutory warranty expires. Fortunately, in most cases, there is a solution to cover yourself against minor and not so minor mishaps.
Enjoy a premium experience every time
Enjoy life to the full and love being pampered? Love access to exclusive experiences and offers at home and far beyond? Looking to impress your friends or treat your partner to a big surprise? Sometimes you just have to treat yourself to that little bit extra, and that is an option!
Want a solution you can count on at all times?
Additional information
Good to know
The KBC Credit Card is a credit card issued by: KBC Bank NV, with registered office at Havenlaan 2, 1080 Brussels, Belgium. VAT BE 0462.920.226, RLP Brussels, FSMA 026 256 A.
The KBC Flex Budget facility is an open-ended credit facility linked to the KBC Credit Card and used as an additional means of drawing credit.
Lender and card issuer: KBC Bank NV. Subject to your card or credit application being approved by KBC Bank NV.
Your intermediary is the first point of contact for any complaints you may have. If no agreement can be reached, please contact KBC Complaints Management, Brusselsesteenweg 100, 3000 Leuven, complaints@kbc.be, tel. 016 43 25 94 or ombudsman@ombudsfin.be, www.ombfin.be. This does not affect your legal rights.