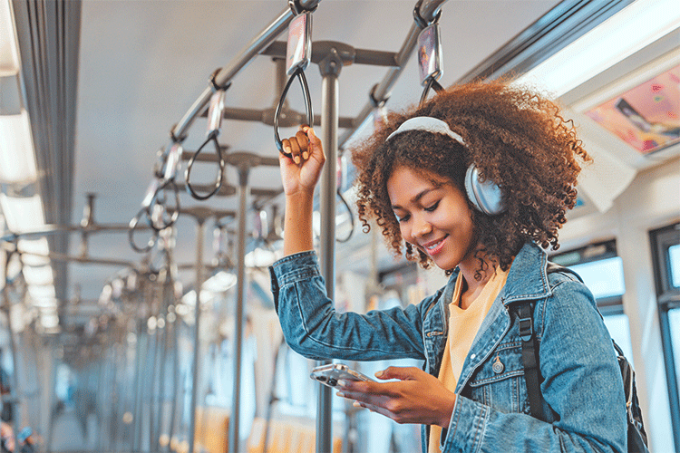 Top up your MoBIB card with a 10-journey ticket in KBC Mobile
Avoid ticket office queues
Travel by STIB, De Lijn, SNCB and TEC public transport in the Brussels-Capital Region
Use just your MoBIB card for all your journeys

Nothing in Brussels is far away thanks to its bus, tram and metro networks. Whether you're heading to Boulevard Anspach or going to the Atomium, you can get there in no time using public transport. But just when you've finished planning a day out in the capital, you suddenly see you don't have any journeys left on your MoBIB card! No problem ... top up your card in a few taps with KBC Mobile.
No more queuing
Because you can use KBC Mobile to put tickets on your card, you don't have to queue at payment terminals any more. Link your MoBIB card just once in KBC Mobile and then quickly and easily buy 10-journey tickets (10-journey Brupass) at the same price as at the payment terminal.

Everywhere in Brussels
A 10-journey ticket is valid on all forms of public transport (trains, trams and buses) as long as your journey stays within the Brussels-Capital Region. That's a great help in cutting your travel time!
Good to know: if you lose your Internet connection during your journey, there's no need to panic. Your ticket is always visible on the KBC Mobile login screen.

How do you top up your MoBIB card in KBC Mobile?
Log in to KBC Mobile and tap 'Offer'
Scroll to 'Mobility' and tap the 'STIB' tile
Link your MoBIB card (just the once) and top it up

Got a question?