Saving: a great habit for your financial buffer
Every now and again we need to call on our savings. When we have a particular goal in mind. But also when an expense crops up unexpectedly. Here are just a few examples
You're dreaming of buying a home of your own
Your car suddenly gives up the ghost and you need a new one
Your home is showing signs that it could do with a facelift
Putting money aside regularly means you're better able to deal with expenses like this. Saving is a great habit to achieve your goals or to give yourself a buffer to ensure your peace of mind if you have a temporary financial setback. But it's still worth your while to look a little further than your savings account. The interest rate on your savings isn't enough right now to keep pace with inflation. Which means your money is gradually losing value all the time. That's why more and more people are making the step towards investing.

Investing to supplement your savings account
Besides your savings buffer, do you still have some money around that you don't need immediately? If so, investing might be something for you too! While investing isn't a formula for making money quickly, the return on investments is usually higher over the longer term than that on saving. Investments can, of course, go up and down in value in the short term, but if you invest over a longer period, you have enough time to earn back any losses and grow your assets.

Don't know the first thing about investing? And you don't have either the time or inclination to find out about it? You don't need to, because our experts will do the hard work for you. So investing can be accessible to you too.

How much you ought to invest depends on your personal situation. You could start, for instance, with an amount you don't need immediately for the next few years and maybe top it up by depositing small amounts regularly. This way you build up your investments gradually while gaining experience.

Discover how simple it is to start investing
Here at KBC, we have all the know-how in-house to guide you through your first steps as an investor. Based on your needs, expectations and comfort zone, we'll put together an alle-in-one investment solution that's just right for you. Our specialist fund managers will then do the hard work for you, Day by day, they manage the funds in which you invest and take the necessary decisions on your behalf. So you don't have to figure it all out for yourself.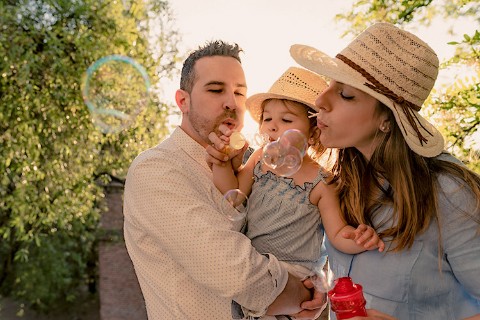 Some of the benefits of our all-in-one solution
Start simply and digitally in KBC Mobile
We help you step by step. So you can do it all from home at your convenience.
Choose yourself how to start
You can start with a one-off amount or smaller regular deposits. Or both! You can get started for as little as 25 euros.
Decide yourself how to limit your risk
Our proposals take account of how much risk you're willing and able to take.