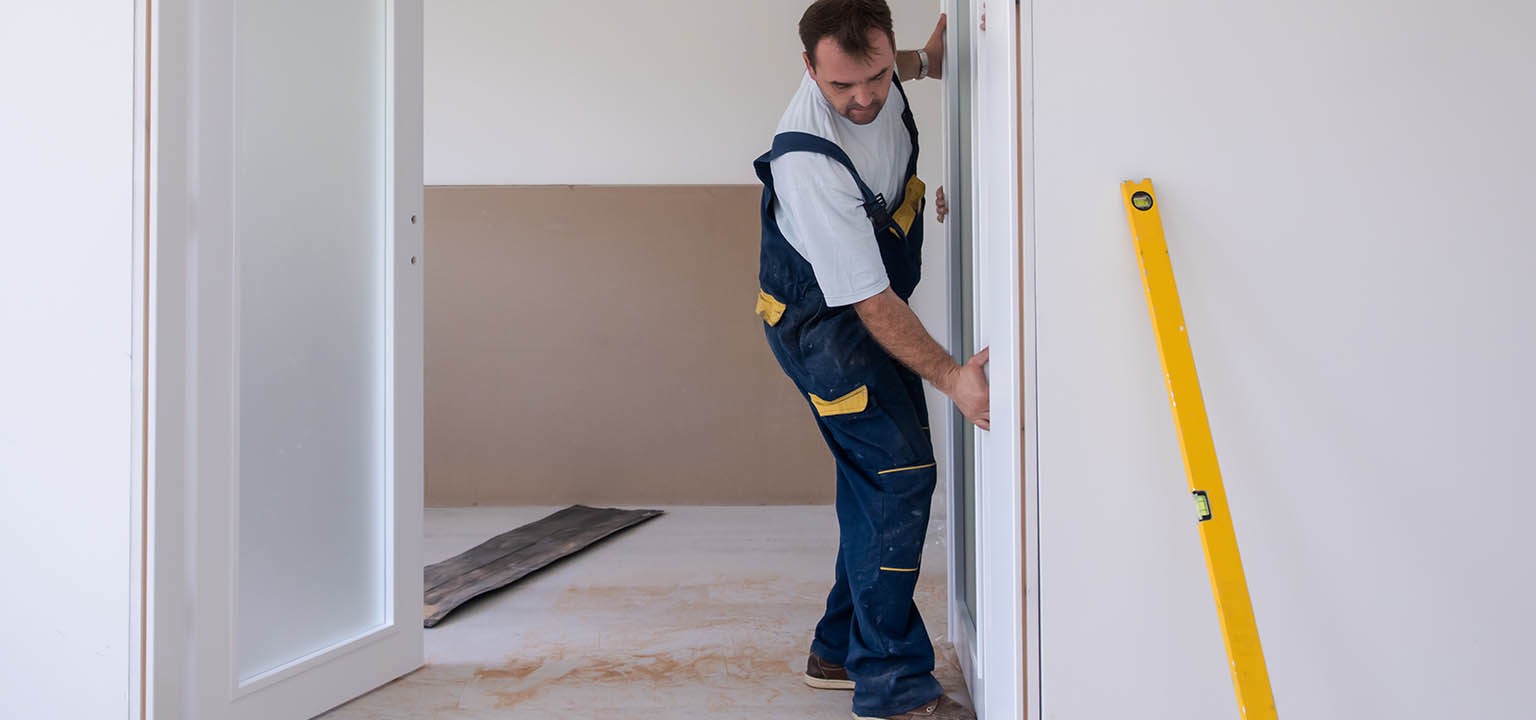 What do renovations cost?
Renovation is an increasingly popular option due to the scarcity of building plots and the significant cost of new builds. But how much does a renovation cost? Taking a look at the possible options and the associated costs will give you a clearer idea of your budget.

Begin with your budget
Any successful renovation starts with a realistic budget, so before you begin, make a detailed estimate of all the costs you can expect along the way:
In addition to the cost of the renovation itself, you should price in the cost of the contractor and any demolition and finishing work.
Allow for unforeseen expenses and assume the work will take longer than anticipated. For example, it's not unusual to pay rent for a few additional months before you can finally move into your renovated home.
Will you carry out the renovation work yourself or hire a professional? Most people do part of the work themselves in addition to calling upon professional expertise, so you'll likely need to pay the going rate for a contractor.
We've listed the main expenses below along with some questions to help determine your exact budget:
If you're renewing your entire electrical installation, this requires a lot of materials, a great deal of cutting and grinding, and above all, many hours on the job. These costs are often underestimated, but even without installing extras such as smart home features, replacing an electrical installation can quickly run up to a hefty 10 000 euros.

If you're somewhat handy yourself, you can opt for a do-it-yourself package, where your wiring plan is fully drawn out for you and then you do the installation yourself. Your work then has to be inspected by a recognised organisation, which usually costs around 200 euros.

A few questions to ask yourself:

Has the electrical installation been inspected?
How old is the fuse board?
Is the installation sufficient for modern usage standards, i.e. can you do laundry, use the microwave and run the dishwasher at the same time?
Are you satisfied with a basic installation or would you like smart home features?
Are there enough power outlets in each room?
…
The cost of renovating your bathroom depends on your plans. For example, if you're just looking for a new built-in bathtub, a new shower cubicle or just a lick of paint, the average price is typically between 600 and 2 000 euros, depending on the materials and finish.

For a new walk-in shower, an extra toilet or new tiles, you should expect to pay between 3 000 and 8 000 euros on average.

A few questions to ask yourself:

Do you want a bath, a shower, or both?
Do you want a toilet in the bathroom?
Where do you want power outlets?
Will you opt for wall tiles or paint the walls?
Will you choose a freestanding or hanging bathroom cabinet?
If you already have central heating, replacing your boiler might be sufficient. You can expect a condensing boiler running on gas or fuel oil to cost around 7 500 euros.

If you also want to use renewable energy, your initial investment will be a bit larger, but you'll soon recoup that cost through lower energy bills. A solar water heater, for example, goes for somewhere between 2 500 and 8 000 euros.

If you're thinking about installing a heat pump, you should first make sure your home's insulation is in perfect condition. Depending on the type of heat pump, prices quickly run to between 10 000 and 20 000 euros.

A good ventilation system will set you back between 5 000 and 10 000 euros.

A few questions to ask yourself:

Is your central heating installation relatively new, or is the boiler outdated?
Are the radiators sufficient for the space?
Is there heating in all the rooms you want to use or is additional piping necessary?
Which energy source do you want to use, i.e. is the building connected to the natural gas network?
Do you want to use renewable energy?
Would you like a new kitchen or just a little update to your current one? Giving your old kitchen a makeover can easily cost between 500 and 3 000 euros. This might mean replacing your kitchen cabinets, updating the appliances or installing a new kitchen worktop.

If you'd rather go for a completely new kitchen, you can expect to pay between 7 500 and 15 000 euros. The price depends on the size, the quality of the materials and the cost of any built-in appliances.

A few questions to ask yourself:


Do you want a completely new kitchen?
Which appliances do you want?
What kind of layout do you want, i.e. would you prefer a kitchen island?
Where do you want power outlets?
In old houses, the windows are often in urgent need of replacement. Well-insulated joinery around the windows is crucial for the insulation of your home as a whole. If proper insulation is like a jacket for your house, then poorly insulated windows are holes in that jacket and bring down the total insulation value of the property.

The cost of replacing your windows depends on the choice of material (PVC, aluminium, wood or steel), the type of glass (double-glazing or high-efficiency glass), the size of the windows, and the window type (e.g., fixed windows, tilt-and-turn windows, sash windows or sliding windows). On average, you should expect a price tag between 200 and 1 000 euros per square metre of window.

A few questions to ask yourself:


 

Do you already have double glazing?
Is the joinery still adequate or does that also need to be replaced?
How big are the panes of glass?
Do you also want the glass to provide soundproofing?
What material should be used for the frames: wood, aluminium, PVC?
If your walls are also in poor condition, it's worth getting them re-plastered. This usually costs around 25 euros per square metre.

If you also need to insulate your walls, that can easily cost between 25 000 and 40 000 euros.

A few questions to ask yourself:


What is the current state of the walls?
Is the plaster breaking away?
Do you want to re-plaster or would you prefer to leave the bricks bare?
New minimum standards for roof insulation were introduced on 1 January 2015 as part of the Flemish government's efforts to ensure that all roofs in Flanders were properly insulated by 2020. As such, insulating your roof is not a significant expense, and it doesn't take long before you've recouped your costs. By reducing your heating bill, you'll usually cover the cost of your investment within a couple of years.

You can expect to pay around 5 000 to 12 500 euros to insulate just your roof.

If you need to replace the whole roof structure, the price quickly climbs to 200 euros per square metre.

A few questions to ask yourself:

Is your roof still in good condition?
Is there an underlay in place?
Is the truss (the roof beams) still in good repair?
Is your roof insulated?
Do you plan to use the space under the roof as a living space?
It's easy for these expenses to slip your mind. As you near the finish line, it's not unusual to find yourself running out of budget for the final finishing touches, which is certainly a shame. That's why you should remember to budget not just for larger items like kitchen or bathroom furniture, but also for purchases such as paint, light switches, fixtures, and curtains. Check out a few prices beforehand: the total cost of finishing up is higher than you might expect.

A few questions to ask yourself:

Do you want a custom-made kitchen or will you combine standard units?
Do you want a designer bathroom or something more basic?
Do you prefer an expensive designer look, or can it be simpler?
Do you want everything finished to perfection or will it be a long-term project?
If you want to generate your own energy at home with solar panels, you should expect to spend roughly 6 000 to 10 000 euros, depending on the amount of panels.
If you're interested in storing the energy from your solar panels so you can use more of it yourself, you might want to consider a home battery. That can cost around 4 000 to 10 000 euros, depending on your home battery's capacity.
Did you know that ...
...you can finance your project to buy or renovate a property with the low-cost Flemish renovation loan? > Learn more

The big picture
Adding up all the costs might already give you a hefty final bill, but it's also a good idea to price in a margin of around 15%. In other words, the total amount you budget for should be 85% of the total amount you can manage financially. If you're not quite sure what that figure might be for you, feel free to make an appointment to discuss a renovation loan.
If at least 50% of your renovation budget consists of energy-saving investments, you can also apply for an energy loan.
When calculating your budget, you should also keep in mind that you may be entitled to certain subsidies that can ease the financial burden. In any case, renovating your home is a smart move. Your house increases in value, your comfort improves, and your energy bill gets smaller. So be sure to look at the investments with a long-term perspective, and don't let yourself be blinded by the figure on the final bill.