Making payments even more securely
We're all increasingly shopping online. Just a couple of clicks or taps is all it takes for us to drop some new clothes, tickets or travels into our virtual shopping basket and pay for them online by card or with our smartphone. But how does that work in practice? And is all that secure? 
Online payments and their processing are set out in Payment Services Directive PSD2, the new European directive for online payments in European web stores. PSD2 makes the principle of strong customer authentication mandatory. At the moment, your credit card number is sometimes all you need to make a payment, especially on foreign websites. With PSD2, this is gradually becoming a thing of the past. If you want to pay for your purchase, you'll have to prove (= authenticate) that it's you by using two of the following three characteristics:


Something you know (e.g., your PIN)
Something you own (e.g., your card reader or your smartphone)
Something that is typically yours (e.g., your fingerprint)
For many Belgian consumers, this is not new: with internet and mobile banking, you often have to log in to your bank in exactly that same way. Under PSD2, the strong customer authentication will now also be applied to all European payments, and therefore also for the hotel room you booked on a Dutch travel site or for the great children's gift you spotted in a French web store.
In Belgium, we were already one of the frontrunners in secure online shopping. Now it will become more secure all over Europe. Whether you use your bank card, your credit card or your smartphone to make a payment, you'll have to prove that it's really you more often. 

Yes, the strong customer authentication applies to all European players. If you want to buy something online, including in a European web store, you'll more and more frequently have to prove that it's you by combining two of the three characteristics.

In a limited number of cases, a web store can invoke an exception to the principle of strong customer authentication, for example, for online payments of small amounts.

Always remain wary and keep the following two tips in mind:
• Only sign a payment that you yourself have initiated
• Only shop in web stores well-known to you and that you trust
In which web stores?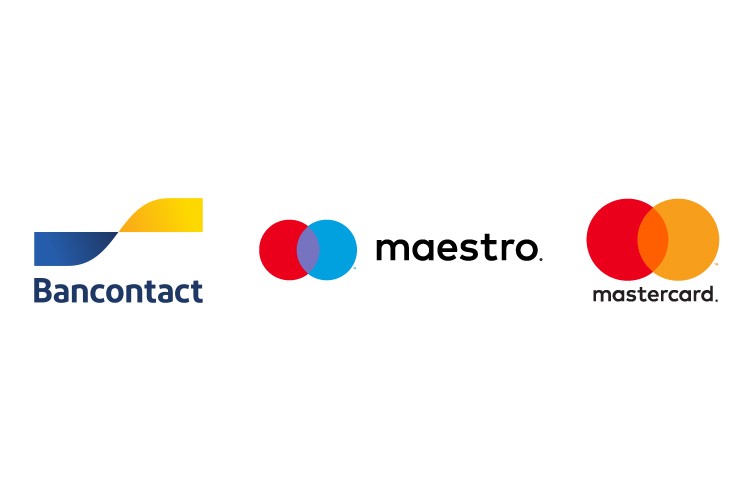 We offer a range of ways to pay through us online, so you'll be able to use at least one of your KBC payment cards in virtually all web stores. This includes websites that display the following logos:

1. Paying online with your card: Bancontact or Maestro, or Mastercard What else do you need besides your card?
What else do you need besides your card?
Your smartphone/tablet/PC on which you've installed KBC Mobile or KBC Touch
Your card reader if you want to pay using the card reader 
How?
1. Click the correct Bancontact, Maestro or Mastercard logo
2. Enter your card number
3. Enter your card's expiry date

4. Follow the on-screen instructions and confirm the payment.  You have three ways to sign your payment:

With the KBC app on this device: once you have made your choice, tap 'Continue' on the next screen to sign in KBC Mobile or KBC Touch
Scan QR code with KBC app on other device: scan the QR code to sign in KBC Mobile or KBC Touch using another device
With the card reader and your card
5. A few seconds later, you will return to the web store.  If you don't,  return to the retailer's web store yourself

6. The confirmation of your purchase will appear in the retailer's web store
Note that with our KBC Gold Credit Card or KBC Platinum Credit Card you can insure your online purchases against incorrect delivery, non-delivery or damage.
How can I sign my payment?

| | | |
| --- | --- | --- |
| | Paying with KBC Touch (tablet/computer) | Paying with KBC Mobile (smartphone) |
| Step 1 | Select the KBC Payment Button as the means of payment | Tap the KBC Payment Button logo |
| Step 2 | Select the card reader and current account you're using to pay | Select KBC Mobile |
| Step 3 | KBC Touch will show you the payment details for what you're buying onlineThis will launch the | KBC Mobile app |
| Step 4 | Generate the response code using your debit card and card reader (computer) or confirm the payment using your PIN (tablet) | The payment details will appear in the app Confirm them with your PIN |
| Step 5 | Your payment will be confirmed | Confirmation of payment will appear on your smartphone |
3. Pay safely and securely online: some tips
While paying online by card is secure, that's not to say that you shouldn't still remain wary.
Keep your codes secret. They are the keys to unlocking your money.
Watch out for suspicious behaviour. We will always use the same way to authorise payment orders. So be wary if something suddenly changes from what you're used to.
Check the details. Ensure that things like the total amount and the beneficiary's account number are correct.

Make sure your computer and smartphone are well protected.