Free basic services
This current account is free of charge. Add optional extras if you need them. Pay only for what you use.
Online and mobile banking
Check your account balance or transfer money fast on your phone, computer or tablet.
Open an account with us from abroad
Get a current account online before moving to Belgium as an expat.
Our Basic Account is ideal for all your day-to-day banking.
Included with our free current account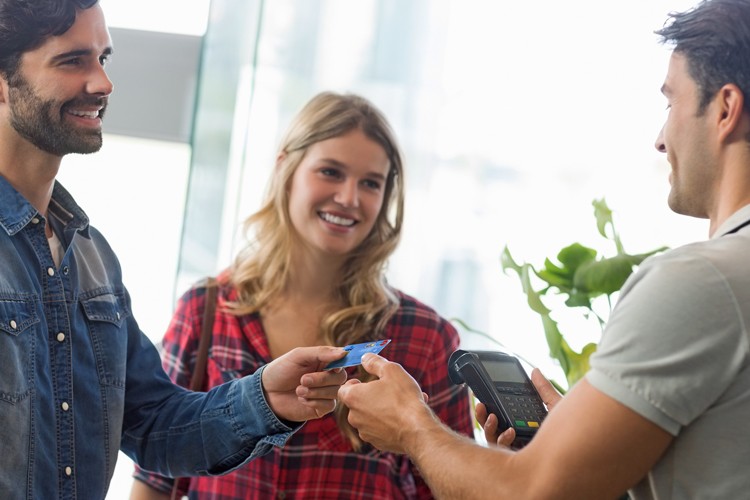 All these standard services are free of charge:
A bank card for making secure, fast payments in Europe
Contactless payments with your card
Online banking on your PC and tablet (KBC Touch)
Mobile banking on your smartphone (KBC Mobile)
Cash withdrawals at KBC ATMs
Banking at KBC self-service terminals
Get more with additional options
If you want to get more from your card, you can easily make add-ons which you only pay for when you use them.
| | |
| --- | --- |
| Replacement card reader | Free |
| Cash withdrawals from ATMs | 0.20 euros per transaction |
| Cash withdrawals in euros from other banks' ATMs | 0,20 euros per transaction |
| Over-the-counter cash withdrawals | 0.35 euros per transaction |
| Paper-based credit transfers over the counter | 0.50 euros per transaction |
If you use a lot of these paid-for add-ons or want a credit card, our KBC Plus Account could be what you're after. Switching accounts is easy and you keep your card and account number.
Under 25s get lots more added benefits with the payment features included in our young person's account – free of charge!
Not a KBC client?
Looking to switch and move your accounts from another bank? We'll sort out virtually everything for you in 8 working days. See how easy it is.
Apply for an account with us before moving to Belgium
Even if you don't currently have Belgian citizenship or a permanent address in Belgium, you can still apply online for a current account with us. All you need to do once you arrive in Belgium is go to your branch to sign for and get your debit card.

More information