If you heat your home or apartment with fuel oil, you are responsible for regularly inspecting your tank and the remediation of any polluted soil. This applies to owners, tenants and landlords. Did you know that the user of the land is the one who is obligated to remediate? So even if you are a tenant, you are at risk.
Over 3% of fuel oil tanks will leak at some point in their lifetime, often due to rust. However, contamination can also occur when filling up your tank. In both cases, you are the one who must cover the costs of soil remediation, i.e. cleaning up the contaminated soil. The costs can total thousands of euros.
KBC Soil Contamination Insurance offers you good protection. This insurance covers all remediation costs up to 60,000 euros. KBC will also take care of the organisation of the compulsory remediation for you, in accordance with the prescribed procedure.
Do you already have fire insurance from KBC? If so, you can add soil remediation insurance to your existing home insurance policy.
What is insured?
Both the risk as well as the practical organisation of the obligatory soil remediation are insured.
We'll take care of the entire clean-up process for you.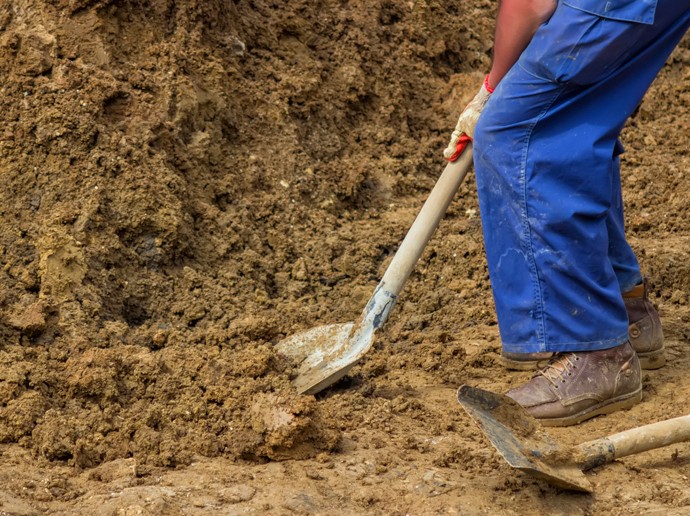 We'll also send an assessor to:
Determine the nature and seriousness of the pollution
Take measures to limit the consequences
Advise you on the legally prescribed procedures if the soil is contaminated
Help you take care of the formalities
We'll organise the clean-up if you are legally obligated to remediate.
Soil surveys
Clean-up
If the pollution has spread to your neighbour's land, we will continue the clean-up process on their land
We'll also compensate damage resulting from the remediation process, such as damage to your or your neighbour's garden.
What is not insured?
Contamination which already existed when the cover commenced
Any decrease in value of the remediated soil
Additional costs caused by the presence of other polluting substances
A tank that does not meet the legal requirements
Governmental intervention
Pollution resulting from natural disasters
Things you also need to know
The KBC Soil Contamination Insurance is a property insurance policy that can be added to the KBC Home Insurance
You don't pay a deductible
KBC will pay out a maximum of 60,000 euros per loss
Only fuel oil tanks that are less than 40 years old can be insured
Only fuel oil tanks with a storage capacity of up to 20,000 litres can be insured
This product is governed by the laws of Belgium.
The insurance is for a term of one year and is tacitly renewed unless it is cancelled no later than three months before the principal renewal date.
Your intermediary is your first point of contact for any complaints you may have. If no agreement can be reached, you can contact KBC Complaints Management by post at Brusselsesteenweg 100, 3000 Leuven, complaints@kbc.be, tel. 0800 62 084 (freephone number) or 078 152045 (paid number), or by fax on 016 863038. If no satisfactory solution can be reached, you can contact the Insurance Ombudsman at de Meeûssquare 35, 1000 Brussels, or info@ombudsman.as, which serves the whole industry. Alternatively, visit www.ombudsman.as
However, you always retain the right to initiate legal proceedings.
Contact your KBC insurance intermediary to request a quotation for this insurance
The KBC Business Property Insurance is a product of KBC Insurance NV – Professor Roger Van Overstraetenplein 2 – 3000 Leuven – Belgium
VAT BE 0403.552.563 – RLP Leuven – IBAN BE43 7300 0420 0601 – BIC KREDBEBB
Company authorised for all classes of insurance under code 0014 (Royal Decree of 4 July 1979; Belgian Official Gazette, 14 July 1979) by the National Bank of Belgium, De Berlaimontlaan 14, 1000 Brussels, Belgium.
Member of the KBC group
For a concise description of the cover, the main exclusions and other useful information, please refer to the product fact sheet.