KBC Mobile was voted bankshopper.be's best banking app of 2019, something we're especially proud of. But we'd rather let you judge that for yourself! And everybody can. You don't even have to hold an account with us to use the KBC Mobile app.

What you can do with KBC Mobile?
KBC Mobile is about so much more than just banking. The app has numerous additional services and also lets you score yourself KBC Deals. Like to use some of the additional services and the deals option, but prefer not to open a KBC account? Well, you can now!
All you have to do is install KBC Mobile and register your details. Check the table below to see what you can do in our app.
 
KBC Mobile
Have an account with KBC
Don't have an account with KBC
Check accounts at other banks
Additional services

Full range of services

De Lijn, SNCB/NMBS, STIB/MIVB, Brussels Airport (Lounge & Fast Lane), Joyn, Kinepolis, Proximus, Goal Alert, Kom op tegen Kanker, VAB, Bobbejaanland, Plopsa.
KBC Deals
Full range of services

15% discount on your first maintenance by Engie
10% discount on purchases of at least 50 euros
Additional services provided by KBC Mobile?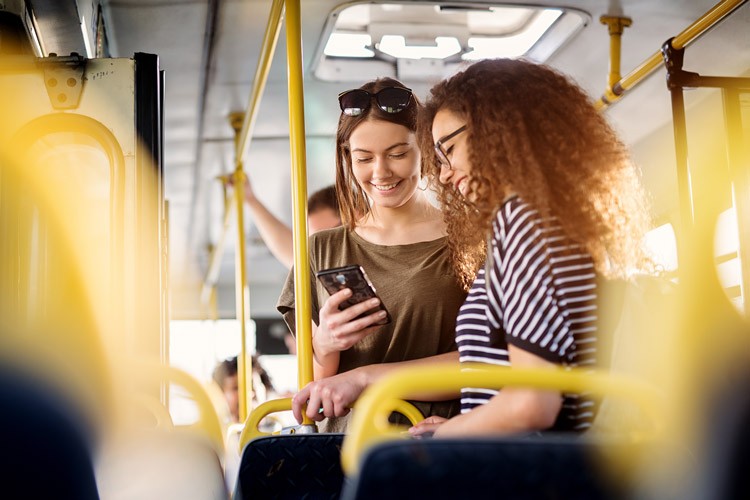 Additional services are launched on a regular basis in KBC Mobile. KBC customers have access to the full range of services and can also use the app to check their meal vouchers, order service vouchers, rent shared bikes, and much more besides.
Even if you don't have a KBC account, you can still use these additional services: De Lijn, SNCB, STIB, Joyn, Kinepolis, Proximus and Brussels Airport (Lounge & Fast Lane) services.


What is KBC Deals?
When you're a KBC customer, you can earn cash back when you spend at your favourite retailers. Check out the latest KBC Deals.
Not with us yet? Discover some of our many deals and claim your discount vouchers!