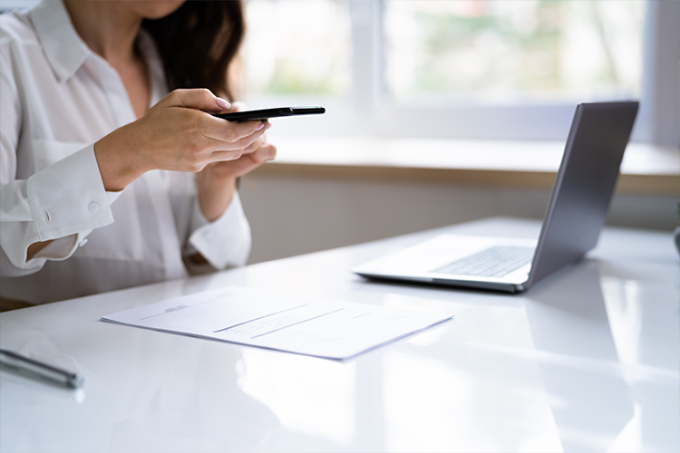 Your digital safe
Keep all your important documents safe: digital, secure and all in one place.

Keep your valuable data secure in one place
Only you can access your digital safe
Securely share your files with others
There are so many things to remember and keep safe these days: what's the password for that website again? Where did you put the warranty certificate for your new barbecue? What about that important photo with your grandfather that you didn't want to lose? We have the solution. It's time to discover your digital safe.

What is your digital safe?
Your digital safe is an application in KBC Mobile where you can store all your important data, documents or photos, such as your passwords, credit card numbers, warranty certificates, diplomas, and so on.
This safe is very secure: only you can access it, whenever and wherever you need. Not even KBC can access the data you put in it.


What can you store in your digital safe?
| | |
| --- | --- |
| Accounts and passwords | WiFi, Netflix, Apple ID, computer, e-mail, service vouchers, PINs and PUKs, etc. |
| Copies or photos of valuable documents | Student card, diploma, driving licence, warranty certificate, navigation certificate, personal assistance card, etc. |
| Medical data | Medical data for you and your partner (can be shared with others such as your children), health data, health insurance member number, etc. |
What do you need?
If you're a KBC customer, you can access all the features of your digital safe, with a maximum storage capacity of 5 MB.
If you have a KBC Plus Account, you can also access all the features of your digital safe, and your storage capacity is unlimited.
Securely share your data with others
If you would like to share a document or photo with a friend or relative, you can!
You can now share data with whomever you like, as long as you both have a digital safe in KBC Mobile.

How do you share data with others?
You can share the data in your digital safe by sending an invitation link with the standard sharing apps on your smartphone (WhatsApp, text message, e-mail, etc.).
The shared files are then securely stored in the digital safe of the person you shared them with. You decide how long you want to share the document with this person.


Where can you find your digital safe?
Heard how KBC Mobile is making your life even easier?
You don't even need a current account with us to use KBC Mobile. See for yourself.
And be sure to check out the benefits of our other additional services!