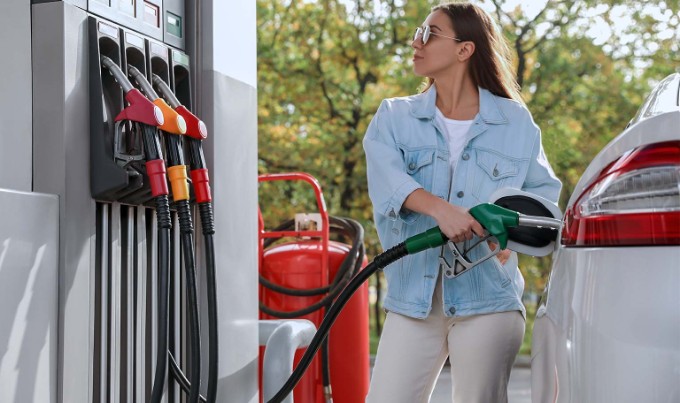 Refuel at Q8 with KBC Mobile
Pay automatically with KBC Mobile
At all participating Q8 filling stations in Belgium
Save Q8 'Smiles' for discounts and more
Filling up at the pump can be a chore, so getting it done quickly is a bonus. Thankfully, the additional 'Q8' service in KBC Mobile keeps the time you spend on the forecourt to an absolute minimum. You no longer have to pay at the pump because payment is made automatically and doesn't involve the hassle of using another app.

Fill up in a snap – no card needed
Create your Q8 account or link your existing account in KBC Mobile and you're all set to fill up your car in a snap. Pick your pump number and type of fuel, start filling up and payment is made automatically via KBC Mobile as soon as you stop refuelling. Convenience guaranteed!
Try it out at one of the many participating Q8 filling stations dotted across Belgium.

Save 'Smiles' points after refuelling
Another bonus after filling up is that you earn 'Smiles', Q8's loyalty points. Redeem your points for all kinds of great benefits, such as discounts at the pump or at a Q8 'Smiles' partner. Fun fact: when you create a new account, you get 100 'Smiles' as a welcome gift.

How does it work?
1. Log in to KBC Mobile and tap 'Offer'
2. Scroll to 'Mobility' and tap 'Refuel at Q8'
3. Link your Q8 account
4. Fill up fast at a Q8 filling station

Got a question?