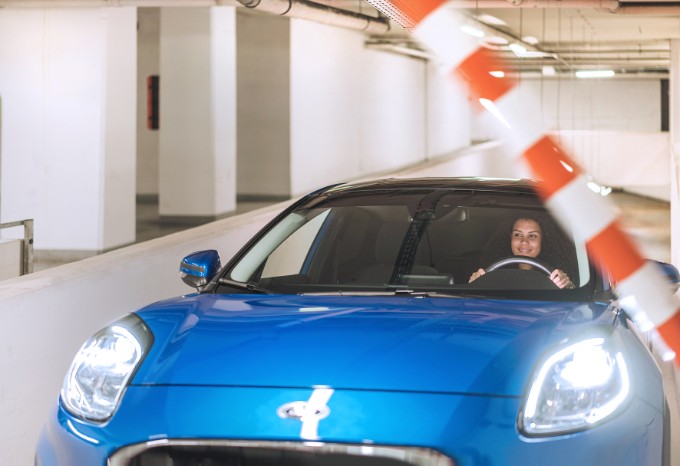 Make parking easy for yourself with Q-Park in KBC Mobile
Enter without a ticket or using your phone
Avoid payment terminal queues
Pay automatically when exiting
Pay the standard rate (no additional charges)

Parking in a covered car park has many benefits. Your car is safe and protected from the elements and you're usually within easy walking distance of the city centre. The annoying thing, however, is that you have to take a ticket at the barrier, make sure you don't lose the ticket and then queue at the payment terminal later. But there's a simpler solution!

Drive in without taking a ticket
The additional 'Q-Park' service in KBC Mobile is a genuine time-saver. Just drive into the Q-Park car park without taking a ticket at the barrier. The cameras register your number plate and entry time, which means you don't have to worry about losing your ticket later.

Drive out without needing a ticket
When it's time to head home after your meal, shopping trip or meeting, just jump into your car and drive out without wasting time at the payment terminal. The moment you leave the car park, you pay automatically via KBC Mobile.

You can see right away what you've paid and also find a handy overview of all your parking sessions in our app.

Park the easy way at no extra cost
The additional 'Q-Park' service in KBC Mobile is completely free of charge. Just add your vehicle's number plate and pay the standard rate each time you park.
How does it work?
Log in to KBC Mobile and tap 'Offer'
Scroll to 'Mobility' and tap the 'Q-Park' tile
Add your number plate and start parking