It's no wonder energy efficiency is a popular subject in the construction and renovation sector. More and more homeowners are realising that they can make substantial savings in the long term by making energy-efficient improvements to their homes. But first of all there has to be an investment, of course. Afraid the initial investment will take too large a chunk of your budget? A energy loan* is the solution. Discover all the benefits.
Energy saving construction and improvements: affordable
The more extensive energy-efficient improvements you make, the bigger the budget you need to allow. Because most home improvers don't have a large sum of money set aside – often you've just bought a house and already invested every cent of your savings in it – we've created the KBC Energy Loan. A great way to spread the cost of carrying out your planned improvements.
Energy saving investments are good for the environment and for the value of your home. These improvements also earn you a pat on the back:
With our KBC Energy Loan, you get a very competitive rate

There's no loan origination or handling fee to pay
But your renovation works do have to fulfil an important requirement if you want to take out our KBC Energy Loan. At least 50% of your investments have to be on energy saving home improvements
Why invest in saving energy?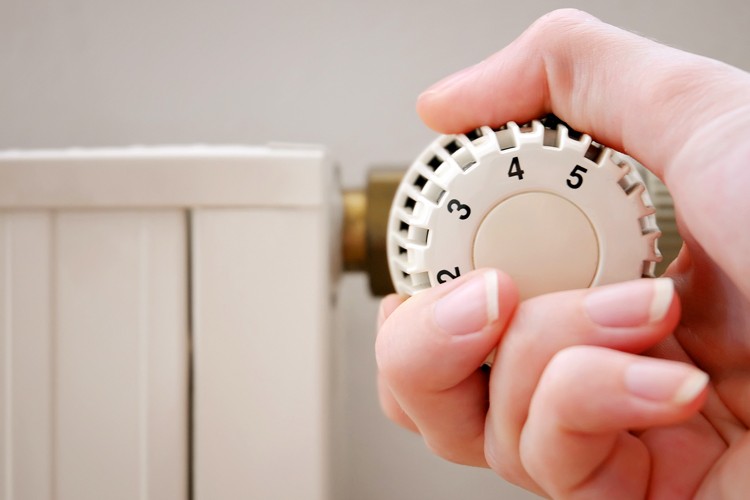 Making your home more energy-efficient isn't just good for the environment and reducing your ecological footprint, it has some practical advantages too:
Saving energy means saving on your energy bills – year after year
Energy-saving improvements mean that your home is ready for an energy-efficient future
You'll get double your investment back in the long term
Your home will be worth more should you decide to sell it
What type of investments can you make?
There are lots of possibilities for energy-efficient improvements with our KBC Energy Loan. This loan on highly competitive terms can be used for the following purposes:

Replacing your old oil-fired boiler with a solar boiler or heat pump
Insulating your roof or external walls
Installing windows with high-efficiency glazing
Investing in solar panels on your roof
Find out how energy-efficient your house is now, what the points for improvement are and what you would save by arranging an energy audit with a recognised expert. You can also apply for our KBC Energy Loan for this audit.
Short-term energy costs
About to make a large investment in energy, for instance to fill up with fuel oil to last the winter? Our personal loan personal loan is the ideal way to cover the extra cost and spread the payment of such a large sum over time.
* Form of credit: instalment loan. Lender: KBC Bank NV, Havenlaan 2, 1080 Brussels. VAT BE 0462.920.226, RLP Brussels, FSMA 026.256 A. Subject to your credit application being approved by KBC Bank NV and mutual agreement.